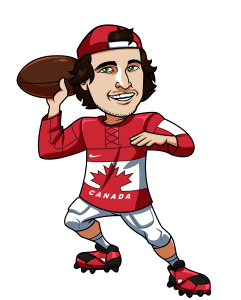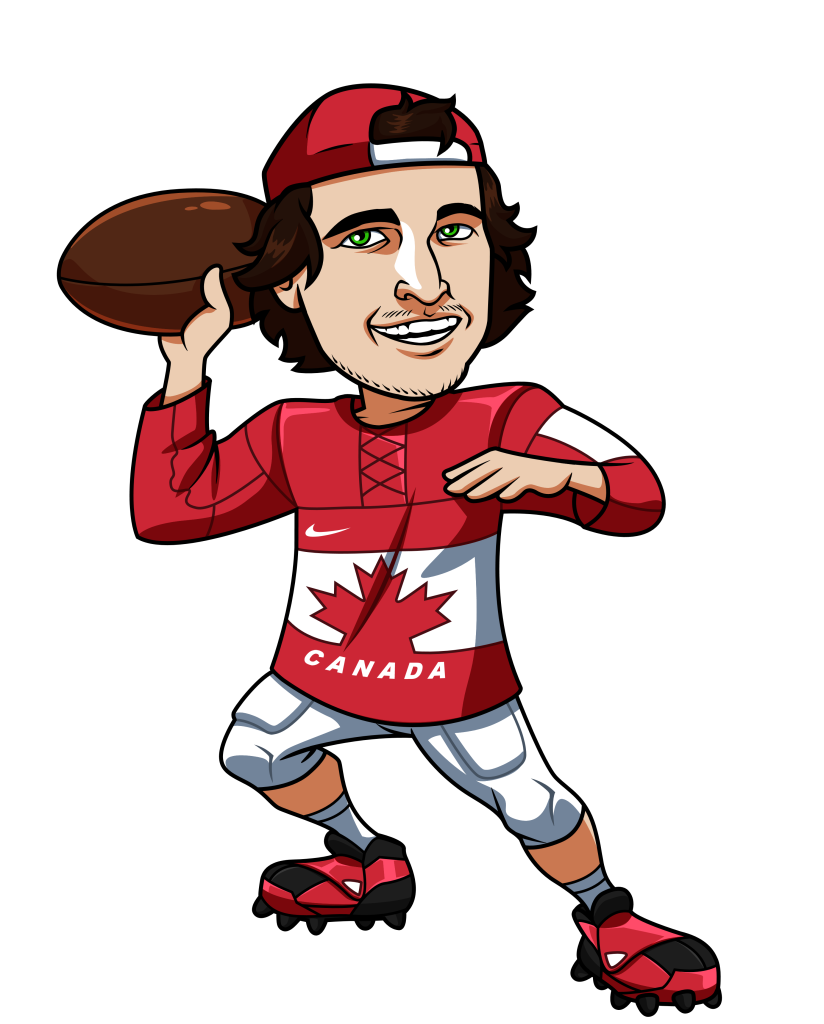 I went 2-2 in week 12 with a couple of very close misses in the Alouettes and Blue Bombers games.  That brings my season record for CFL betting to 23-21-1.
I'm using Bet365.com for the CFL picks this week.  Here's a full review of Bet365 to learn more about the betting site.
Montreal Alouettes @ Hamilton Tiger-Cats
Montreal +10
Hamilton -10
The Alouettes have now lost three games in a row and although they were close to the spread against the Lions last week, they still lost that game by 11 points.  Montreal seems like they're about to give up on the season sitting with a 3-8 record at the bottom of the East Division.
Hamilton is coming off a loss to the Argos on the road and I'm sure they will be happy to get home where they've put up huge 53 and 49 point totals in wins in weeks 9 and 11.
Play: Tiger-Cats -10
Toronto Argonauts @ Winnipeg Blue Bombers
Toronto +6
Winnipeg -6
The Bombers got the win at home against the Roughriders last year, but the 7 point win didn't cover the spread.  They're at home again this week, this time against the Argos and I still like them to win by at least a TD even against this Toronto team.  The Bombers have really impressed me to this point in the season and I expect them to continue to push the Lions down the stretch.
Play: Blue Bombers -6
Ottawa Redblacks @ Calgary Stampeders
Ottawa +8.5
Calgary -8.5
Calgary added yet another win last week with a 34-28 victory in Edmonton.  That win makes it 8 wins in a row for the Stamps dating back to their 26-26 tie in Ottawa in week 3.  The Stamps actually haven't lost since week 1!  There's no question that the Stampeders are the best team in the league, but I still think this is too large of a spread against a strong team that is coming off a bye week.
Ottawa is 4-1-0 on the road this season and coming off a bye week they will be ready to face the Stamps this week.  I don't think we'll see an upset, but I expect the Redblacks to keep this game close down the stretch.
Play: Redblacks +8.5
Edmonton Eskimos @ Saskatchewan Roughriders
Edmonton -4.5
Saskatchewan +4.5
The Eskies lost their second week in a row to the Stampeders last week at home.  Now that they have their games with the Stampeders done for the season the Eskies can really start to make their playoff push.  Edmonton is better than their 5-6 record and I don't expect them to have any trouble beating the Riders in Saskatchewan this week.
Play: Eskimos -4.5
Tagged With : CFL betting • CFL spreads • CFL Week 13