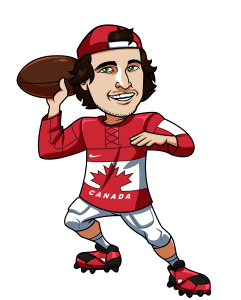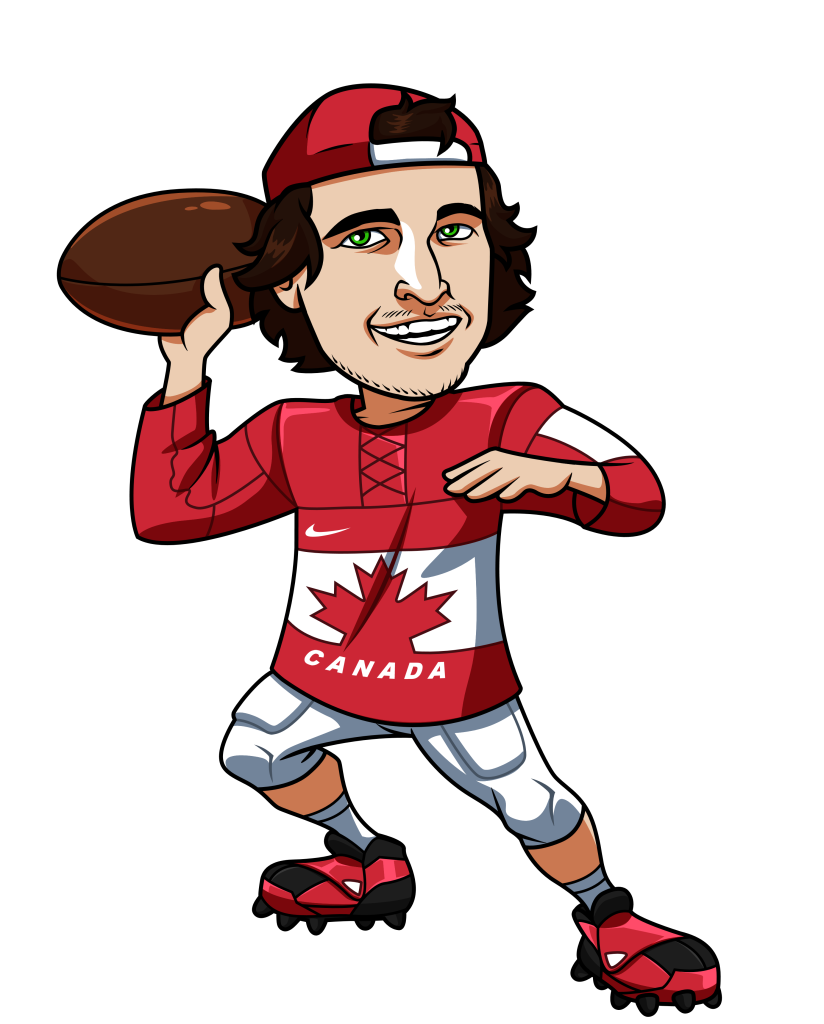 The 2017 CFL season has arrived.  There are four games this week, starting with the season opener in Montreal tomorrow, as the 9 CFL teams begin the long battle for the 2017 Grey Cup.  Last year I went 38-32-1 on my spread betting picks throughout the CFL season and I will be looking to build on that to have another profitable year in 2017.
I will be using SportsInteraction.com for my CFL picks all season long.  Sports Interaction has become a main sponsor of the Hamilton Tiger Cats this year, which shows their commitment to CFL betting here in Canada.  If you're at any Ti-Cats games this year you will no doubt see the Sports Interaction logo around the stadium, as well as some in-game promotions around the betting site.
SIA is already our top rated sportsbook for Canadian bettors, so this commitment to the CFL really shows how serious they are about improving their reach in the Canadian marketplace.  Check out our full Sports Interaction review here.
Saskatchewan Roughriders @ Montreal Alouettes
Saskatchewan +7
Montreal -7
Saskatchewan was destroyed 42-10 in their preseason game last week in BC, and I think that is a sign of things to come this season.  Saskatchewan only won 5 games last season and went 2-7 on the road.  I'm not convinced that this year will be any different with the Roughriders once again expected to be in the basement of the West Division.
Montreal had a big effort at home last week in the preseason with a big 38-5 win over the Redblacks.  I don't see any reason they won't be able to continue that offense against the Roughriders who have a weak D, especially on the road.
Play: Alouettes -7
Calgary Stampeders @ Ottawa Redblacks
Calgary -4
Ottawa +4
The Stampeders are the favourites to win the Grey Cup once again, heading into the 2017 season and they no doubt are ready to get some revenge on the Redblacks who stunned them in last years Grey Cup Finals and prevented them from finishing one of the best years in CFL history with a championship.  The Stamps were 9 point favourites heading into last years Grey Cup, but could not get the job done.  There is no doubt a lot of revenge on their mind so I expect the A game from the Stamps this week.
Add in the fact that Henry Burris, who lead the team to a monster performance in last years Grey Cup, has retired and I don't expect any upset magic from the Redblacks this year.  Trevor Harris was a solid starter for Ottawa last year, but I'm not convinced he will be able to find his game right away to beat this Calgary team.
Play: Stampeders -4
Edmonton Eskimos @ BC Lions
Edmonton +4
BC -4
The Eskimos underachieved last year, but make no mistake that this is a strong team.  Edmonton and BC are both legitimate threats to Calgary this season, but I really liked the way Edmonton battled on the road in both of their preseason games, tying the Stamps in preseason game A, and then topping the Blue Bombers in the second preseason week, both on the road.
I think this game will be very tightly contested, so give me points and I'll be happy.
Play: Eskimos +4
Hamilton Tiger-Cats @ Toronto Argonauts
Hamilton -3.5
Toronto +3.5
The Argos beat the Ti-Cats 23-16 last week in Hamilton, so I have no problem taking the points with the Argos at home this week.  Toronto is expected to be the worst team in the CFL this year, but this early in the season it's really hard to handicap these teams and playing at home with more than a field goal spread in their favour makes the Argos a very appealing pick for me to kick off the season.
Play: Argonauts +3.5
Tagged With : CFL betting • CFL picks