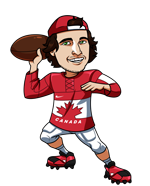 I wasn't able to get my picks up for the final week of the CFL regular season this past weekend, but in week 20 I went 2-1, to finish the regular season with a 33-24-2 record. I'm very happy with that record on the season and will be looking to add more profit in the playoffs.
I will be using the odds from SportsInteraction.com for my picks throughout this years CFL playoffs. They are our top rated betting site for Canadians and they are actually partnered with several CFL teams this season. Check out our full SIA review here.
Edmonton Eskimos @ Montreal Alouettes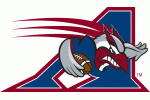 Edmonton +1.5
Montreal -1.5
I think home field advantage will play a big factor in this game for the Alouettes. Montreal is 6-3 at home, while the Eskies are 3-6 on the road this season. Yes, the West Division is significantly better than the East, and the Alouettes haven't played their best football down the stretch, but neither have the Eskimos who have gone just 2-7 through the second half of the season.
The Alouettes have rested some key players in the final couple games, using load management to prevent injuries and be ready to field their best team and give a great effort in front of their home fans for this playoff game.
As I mentioned above, the Eskimos really backed into the playoffs and they will be the lone playoff team with a losing record on the season. I've been fading the Eskimos all year and I'm not going to change now. Look for the Alouettes to get this win before getting blown out by the Ti-Cats in the East Division Finals.
Play: Alouettes -1.5
Winnipeg Blue Bombers @ Calgary Stampeders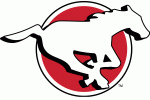 I've been backing the Stampeders all year long and I'm not going to stop now that the playoffs are here. The Stamps lost to the Bombers by a point two weeks ago, but both of these teams have been much better at home during the season, and I think the Stampeders earning home field advantage in this game will pay major dividends.
The Stampeders are 7-2 at home this season, while the Bombers are just 3-6 on the road. The Stampeders also have their Grey Cup winning experience from last year to draw on and a very experienced QB in Bo Levi Mitchell, who I think can take his game to another level in these playoffs.
Zach Collaros played well for the Bombers in his one game of the season, vs the Stampeders, but having only played one game with the Bombers you have to think he has a limited playbook and the Stamps should be able to game plan for him well after seeing him two weeks ago.
I like the Stampeders to shut down the Bombers offense in this game, and for Mitchell to play well to pull the Stampeders away at home.
Play: Stampeders -6
Tagged With : CFL betting • CFL picks • CFL Playoffs