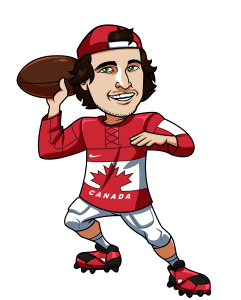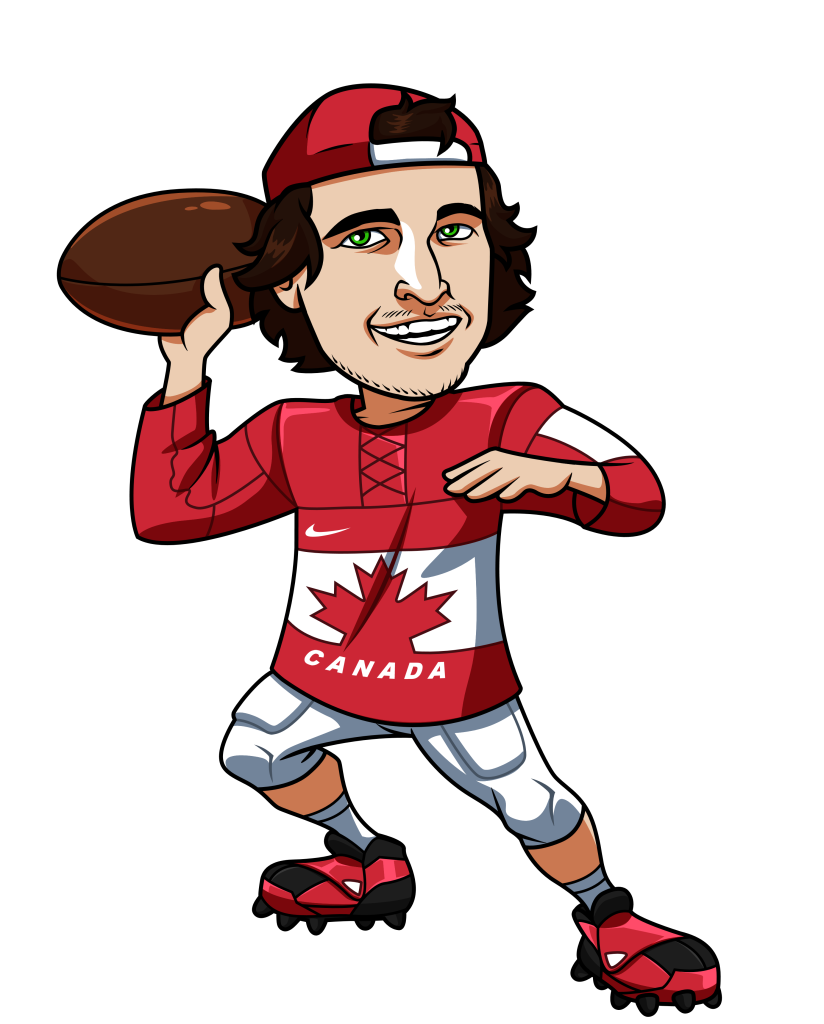 I took last week off in terms of my CFL picks because I really couldn't get a good read on any of the games due it to being the last week of the year, which caused a lot of teams to rest top players.  My season record for my CFL picks stands at 38-32-1 heading into the playoffs.
This week we are treated to the Divisional Semi-Finals, with Ottawa and Calgary each getting the week off thanks to their top place finish in each of their respective divisions.  In the semi's we have Edmonton vs Hamilton in the Eastern Division bracket and Winnipeg vs BC out west.  Both games this week are played on Sunday, which is a bit of a change up from the regular season.
I'm still using SportsInteraction.com for my CFL picks here in the playoffs.  They're our top rated sportsbook and you can check out our full SIA review here.
Edmonton Eskimos @ Hamilton Tiger-Cats
Edmonton -3
Hamilton +3
The fact that Edmonton is crossing over to the East Division with a 10-8 record, while the Ottawa REDBLACKS finished atop the East with an 8-9-1 record tells you everything you need to know about this game.  The West is far better than the East and I actually think the Eskimos have the easiest road to the Grey Cup out of the Western Division teams thanks to finishing 4th.  It's not supposed to happen that way, but the defending champs are simply far better than the two teams they will play in the East.
Hamilton lost their last two games heading into the playoffs and have actually only won one game since week 13, and it was an OT victory over Ottawa that they really didn't deserve.  Edmonton had a really tough start the season, but they finished strong and I actually have them pegged as possibly the second best team in the playoffs next to the Stamps.
Edmonton should easily cover the spread in this game against a Hamilton team that has struggled at home all season.
Play: Eskimos -3
Winnipeg Blue Bombers @ BC Lions
Winnipeg +5
BC -5
I feel for both of these teams having to play each other in the Divisional Semi-Finals, while Edmonton, who they finished ahead of, gets to beat up on Hamilton.
That said, I have to give the edge to the Blue Bombers in this spot.  Winnipeg and BC played a very close home and away in weeks 16 and 17, with the Blue Bombers pulling out wins in each game.  I really think this game could go either way, so I'll gladly take the 5 points and bet on Winnipeg here.
Play: Blue Bombers +5
Tagged With : CFL betting • CFL picks • CFL Playoffs