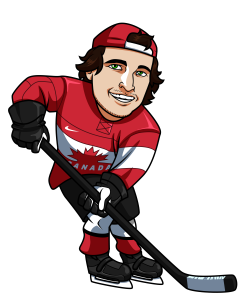 I took both the Rangers and Capitals to win their first round series, so I was expecting this match-up in round 2.
The Rangers were able to handle the Penguins in round 1, taking them out in 5 games.  That said every single game was decided by one goal and the Rangers actually needed overtime to win games 4 and 5.  It wasn't quite as dominant of a series as I was expecting considering how the Penguins limped into the playoffs and really weren't all that healthy on the blueline.
The Capitals had a much tougher opponent in round 1 in my eyes with the Islanders having a very deep team even with their injuries.  It took the Caps coming back from 3-2 down in this series to advance, but they were without a doubt the better team throughout the series in my opinion.
In terms of injuries, both teams seem to be quite healthy heading out of round 1, with the exception of Mats Zuccarello who is out indefinitely with an upper-body injury.
New York Rangers vs Washington Capitals Round 1 Free Pick
First, let's look at the odds.  The odds for each team are the best we could find online:
New York Rangers 1.56
Washington Capitals 2.67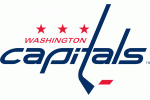 According to these odds the Rangers have about a 63% chance of winning the series, while the Capitals have a 37% chance.
I personally am giving the Capitals a better than 37% chance at winning this series.  I have them more in the 45% range, so I will be making a bet on the Caps at those odds of 2.67 at Bet365.com.
The Capitals played a stronger opponent in round 1 and also had to face some adversity with their back against the wall down 3-2 after 5 games.  I have also seen some bright spots out of the Capitals top line of Backstrom, Ovechkin and Ward, with Joel looking like he belongs and being able to contribute offensively.  Add in the fact that Kuznetsov is playing great hockey and I think the Caps will be able to beat Lundqvist and the Rangers, which will be problem number 1 for the Caps.
The Caps were playing some of their best hockey of the year late in the season when they went 9-3-1 in their last 13 games to ensure their spot in the playoffs and capture that home ice advantage that ended up being so important for them in game 7 of round 1.
I think the Rangers are a great team, but I just like the way the Capitals are playing and I think they have a legitimate shot of beating the Rangers in round 2.  Braden Holtby is playing great and it will be a very interesting goaltending battle with Lundqvist in this round.
Again, I see this series really going either way, so I think the odds for the Caps are great at 2.67.
Play: Capitals 2.67

Tagged With : New York Rangers • NHL Playoffs • Round 2 • Washington Capitals