We've got two All-Canadian match-ups in the first round.  In this post I'm going to break down the Canucks vs Flames series and give you my free pick for the series winner.  This will be the only free series pick I provide here at SportsBettingCanadian.ca for the first round.  To see my other free series prediction (Blues vs Wild) click here.
All of my other series picks and individual game picks throughout the playoffs will be given out to the paid picks subscribers.
Click here to sign up to receive all of our paid playoffs picks for just $40.  My partner and I launched our paid picks service on January 27th and finished the season with +21.60 units.  That means $100 bettors made $2160 following our picks and even $10 bettors made $216.  I'm extremely confident we will continue to turn out winners throughout the playoffs.  Check out our past picks here.
Vancouver Canucks vs Calgary Flames Round 1 Free Pick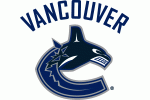 I think this is actually a great match up for both of these teams.  I don't see either the Canucks or Flames making a deep run in the playoffs this year, but somebody has to win this series.
The Flames impressed me this year by coming out of absolutely nowhere to sneak into the playoffs.  They actually have the fewest points in the Western Conference, but because they finished 3rd in the Pacific Division they get the Canucks in round 1.  Let's be clear here.  The Pacific Division was really quite bad this year.  The Oilers and Coyotes finished 2nd & 3rd last in the league this year, while the Sharks finished 3rd last in the Conference.  There is 3/7 teams in the division.  Then you add in the Kings, and Flames both finishing with fewer points than 5 Central Division teams and you can start to see that the Pacific teams may not be as good as their points may indicate.
That said, I think the Flames do have a fairly bright future ahead of them and I think they will be able to repeat a playoff performance next year.  But this year making the playoffs will be as far as they come.  The Flames rely too much on their top line Hudler, Gaudreau and Monahan.  This line was absolutely killer for the Flames this season and it's a good thing because no other forwards were really putting up any numbers.  In fact, the next best forward scorer was Lance Bouma with just 34 points and tied with Kris Russell for 7th on the team in scoring.  So it's fairly obvious that this team relies a lot on this top line and their defensemen to score goals.
I'm just not convinced that Hudler, Gaudreau and Monahan are going to be able to continue to produce at this level when the Canucks #1 priority will be to shut down that line.  Looking at the rest of the roster I don't see anyone else stepping up to replace those goals either.
The Sedin's had somewhat of a resurgence this year alongside Radim Vrbata and the Canucks do have more scoring depth up front with Bonino, Burrows, Hansen and Matthias all with 15+ goals this season.
The only question mark for the Canucks may be in goal, where Eddie Lack is likely the top choice for the Canucks with Ryan Miller still rusty after returning from injury.  I see Lack as a strong option in goal though and I think he will be enough for the Canucks to get past the Flames.
Jonas Hiller though does have the ability to steal games and possibly even the series, which is what I think the Flames will need.  More times than not though the Canucks will win this series by being able to shut down the Flames top line and not allowing the Flames defensemen to produce offensively as much as they have during the season.
Play: Vancouver Canucks 1.714 @ 5Dimes.eu
Want to see all of my series picks & individual games picks for the entire playoffs?  Click here to subscribe for just $40.
Tagged With : Calgary Flames • Round 1 • Stanley Cup Playoffs • Vancouver Canucks