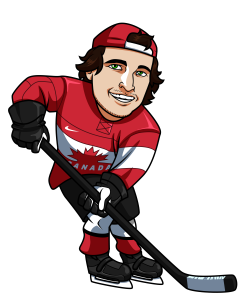 Team USA is in tough heading into their second game of the World Cup of Hockey tourney.  A win by Canada tonight would book both Canada and Team Europe into the semi-finals, while eliminating the Americans and the Czech team.
Canada vs USA Odds
I'm using the best odds available from our top rated sportsbooks.
My Pick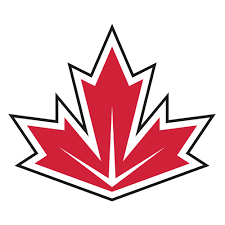 First of all, I think the odds are very fair.  They basically work out to Canada being given about a 75% shot at winning this game.  So when you're deciding which team to bet on you have to decide whether you think Canada has a better than 75% chance at getting the W or Team USA has a been than 1 in 4 shot at pulling off the upset.
The biggest issue I see when I look at this game for Team USA is how will they be able to score goals against this Canadian team.  After failing to score against Team Europe in the first game of the tourney, Team USA has now been shutout in 3 straight best-on-best tournament games dating back to the semi-finals and bronze medal games at the Sochi Olympics.  In contrast Team Canada has 3 straight shutouts in best-on-best games after beating the Czechs 6-0 dating back to their semi-final win over Team USA at the Olympics.
Now I'm not saying that Team USA is going to get shutout once again, but I don't see them putting up more than 2 goals in this game.  Team Canada looked somewhat sloppy in the two pre-tournament games against the Americans, but they looked very strong defensively against the Czechs and that aspect of their game was expected to improve as players got back into the groove of team hockey after the summer.
On paper Team Canada is simply better everywhere than the Americans and they also have shown they can gel together and play a very safe style that requires some special plays for opponents to create scoring chances.  America has a few of these special players, but a guy like Kane has a lot of pressure on him to produce for this team offensively.
Canada will have the home crowd, they are playing a great team game and they have far less pressure in this game than the Americans.  I think Canada wins this one leaving Team USA looking for answers after a quick exit from the tournament.
Play: Canada 1.33
Tagged With : Team Canada • Team USA • World Cup of Hockey