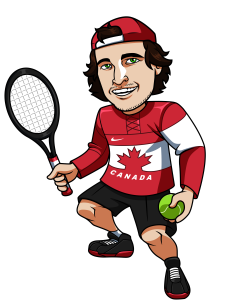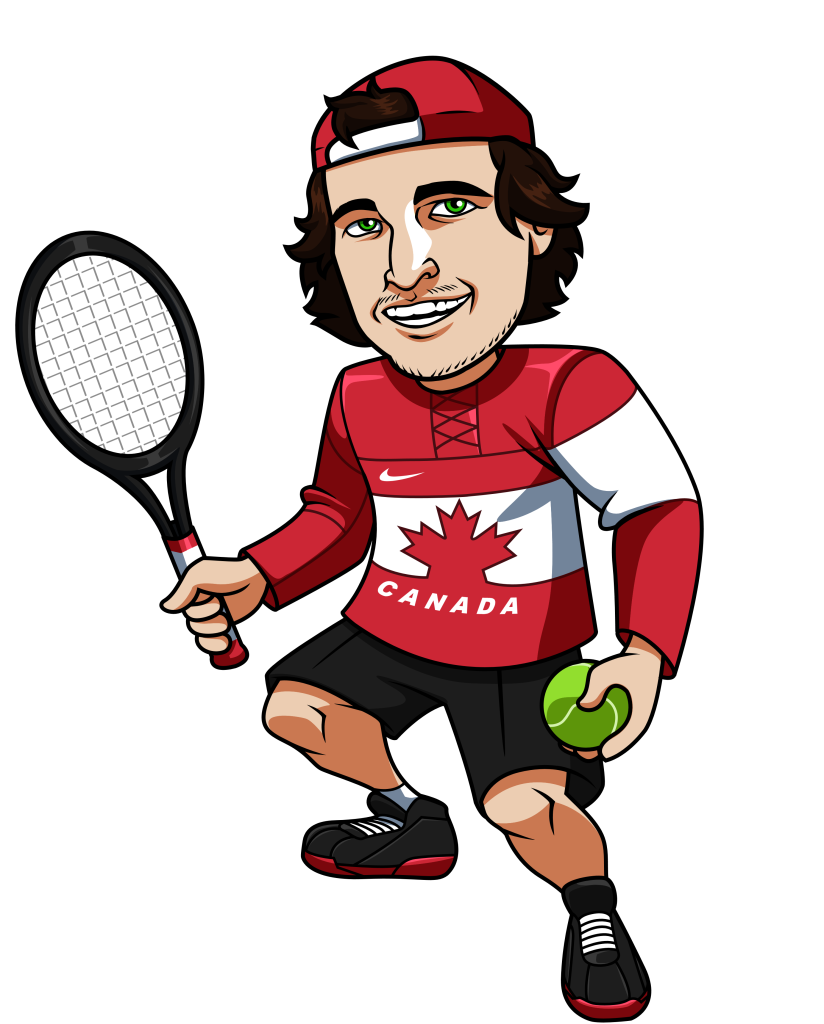 The last Masters event of the ATP season is underway in Paris, France this week.  It's a huge tournament for many reasons.  First of all, it's a Masters event, which automatically makes it one of the bigger tournaments of the year.  Then add in the fact that it's the last tournament with points available for players attempting to qualify for the Barclays Tour Finals in London and the fact that Federer is right on the tail of Djokovic for finishing the year number 1 and you have a lot of story lines to watch in this tourney.
From a Canadian perspective the biggest storyline is likely Milos Raonic and whether he can qualify for the Tour Finals.  Raonic currently sits in 10th in points with 3840, but because Rafa Nadal has pulled out of the Tour Finals Raonic just needs to finish in the top 9 in order to qualify.  This means getting further in the tournament than David Ferrer, while also not seeing Dimitrov have a great outing to pass him.
Milos Raonic vs Jack Sock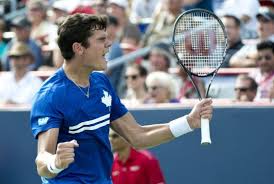 Raonic kicks things off tomorrow with a very tough second round match against Jack Sock.  Sock destroyed Pablo Andujar today 6-1, 6-1 to set up this 6th match between the pair.  They've kept running into each other this season with Milos getting the wins in each of their 4 meetings this season.  That said Sock won a set off Milos in their last battle and the last four sets won by Raonic have been in a tie break.
This is going to be a very tough match for Raonic and in my estimation if he has any chance of getting to the Tour Finals he will need to at least make the quarterfinals of this event, where he will likely end up playing Roger Federer.
Here are the odds for this match:
Milos Raonic 1.33
Jack Sock 3.45
Raonic has not looked great since the end of September.  He suffered an injury in his first match at the Shanghai Masters and followed that up with a loss to 116th ranked Ricardas Berankis in Russia the following week.  Last week in Switzerland, Raonic was able to get difficult wins over Steve Johnson and Donald Young under his belt, but then he lost to the eventual finalist David Goffin in the quarterfinals.  I think Raonic can still win this match with Sock, but the smart money has to be on Jack at these odds.
If Raonic is able to win this match he will play Gasquet, Istomin or Bautista Agut in the third round before likely facing Federer in the quarters.
Other Round 2 Plays
Fernando Verdasco vs Gilles Simon
I like Simon to win this match in front of his home crowd.  Simon is a very consistent player and I just see him as being a notch better than Verdasco.  Simon hasn't played much since his run to the finals of the Shanghai Masters three weeks ago.  He lost in the first round to Dolgopolov in Spain last week by a score of 6-0, 6-3, but I think he will have shaken off the rust and rise to the occasion in front of his fans.
The pair have met 4 times in their careers, splitting the matches, but they haven't played each other since 2010, so I don't read into this much.
Play: Gilles Simon 1.61
That's the only other play I'm making at this stage of the tournament.  Check back for more picks as the tourney progresses.
Tagged With : ATP Masters • Fernando Verdasco • Gilles Simon • Jack Sock • Milos Raonic • Tennis Betting