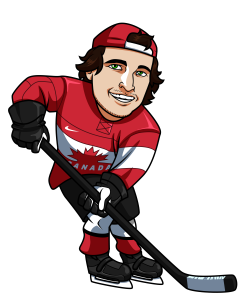 I was away at a cottage for the long weekend, so it's been a while since I've gotten a post up.  That said I've still seen all of the NHL games in the Conference Finals and I'm most excited about the Blackhawks vs Kings series.  The Blackhawks won game won with a big 3-1 W at home and will look to add to that tomorrow night.
Blackhawks vs Kings Game 2 Odds
The Blackhawks are still at home so they are once again the favourites to win game 2. Here are the best odds from our recommended sportsbooks for Canadians.
Los Angeles Kings 2.35
Chicago Blackhawks 1.69
I'm not surprised the Blackhawks are this big of favourites heading into game 2.  They've now won 3 games in a row and stopped the Kings from continuing to roll.
Blackhawks vs Kings Game 2 Prediction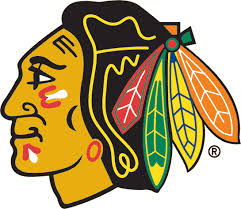 I like the Blackhawks to win game 2 and take a commanding lead in this series.  The Kings are such a streaky team that I don't think they can lose just one game in a row.  If you look at the Kings streaks so far in this playoffs it goes 3 losses, 6 wins, 3 losses, 2 wins, 1 loss.  It's pretty wild and I expect this to continue.  The Blackhawks are also a perfect 7-0 so far at home in these playoffs, which goes along with their great 27-7-7 home record during the season.  This Chicago team knows how to play in front of their home fans.
I have to give a big shout out to Marian Hossa as well who I think often gets overlooked on this Chicago Blackhawks team where forwards Toews, Kane and even Patrick Sharp seem to get the lions share of recognition.  Marian Hossa is a winner.  He's been to the Stanley Cup Finals 4 times in the last 6 years and has won the Cup twice with Chicago.  He has also been a key forward in each of his playoff runs.  He currently leads the Blackhawks with 13 points in these playoffs and he is always a responsible defensive player who pushes the pace offensively.  Hossa is a key part of this team and will once again play a vital role tonight.
I like the Blackhawks to win tonight lead by Marian Hossa.  Their odds are 1.69 at SportsInteraction.com.