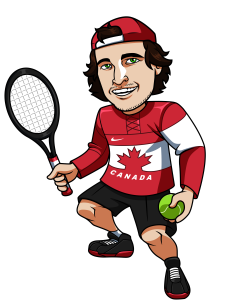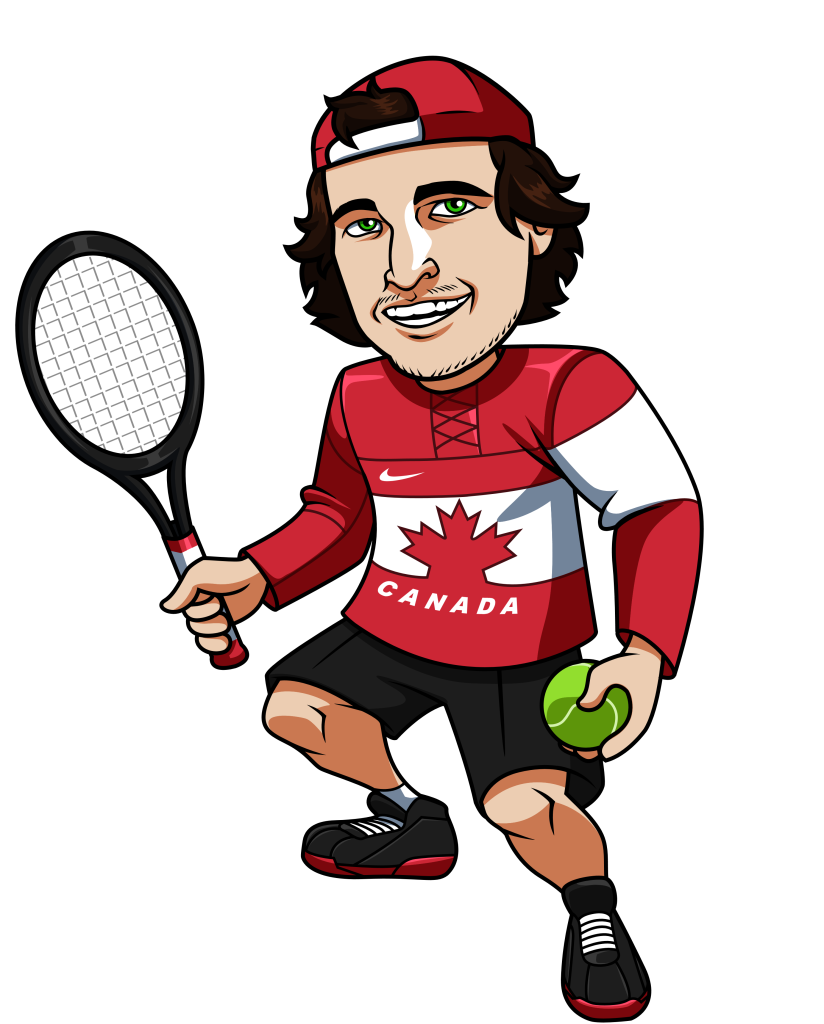 The Rotterdam Open is the first fairly big tournament since the Aussie Open with some big names such as Andy Murray, Stan Wawrinka, Tomas Berdych and of course Canadian Milos Raonic back on the court a week after the first Grand Slam tournament of the year finished up.  This ATP500 tournament has attracted the big names this week, while the only other real big name playing this week is Kei Nishikori at the ATP250 event in Memphis.
Milos Raonic is actually the 2nd seed in this tournament after passing Stan Wawrinka in the ATP rankings after the Australian Open.  That seeding means that Raonic has a fairly smooth road to the semi-finals of this tournament.
There's been a few first round matches already played, but the majority of players have yet to play when I wrote this article.
ATP Rotterdam Winner Odds
Here are the odds for the tournament winner from either Bet365 or PinnacleSports.com:
Andy Murray 3.25 (Bet365.com)
Tomas Berdych 6.00 (Bet365)
Stan Wawrinka 6.25 (Pinnacle)
Milos Raonic 6.50 (Bet365)
Grigor Dimitrov 9.00 (Bet365)
Gael Monfils 30.35 (Pinnacle)
Roberto Bautista Agut 30.35 (Pinnacle)
Gilles Simon 34.00 (Bet365)
There are the 8 favourites to win this tournament and I would be very surprised if one of these players did not win the tournament.
My Pick
Last year Tomas Berdych won this tournament, which also included Andy Murray and Juan Martin Del Potro.  Berdych got the W last year, but he didn't have to beat anyone that was a higher seed than him throughout the tourney because Gulbis beat del Potro in the quarters before losing to Berdych, and Cilic beat Murray in the bottom half semi-finals.  I don't see Berdych being so lucky this time around.  He's on the same half of the draw as Andy Murray so he has a very difficult semi-final match that he will likely have to deal with and I don't see him winning both that semi-final and the final.
Grigor Dimitrov already won his first round match, but he had a very difficult time with qualifier Paul-Henri Mathieu and I just don't think Dimitrov is on his A-game right now.  He is likely in for a quarterfinal match with Stan Wawrinka and that makes both of those players very tough plays in this tournament.
I actually think Raonic at 6.50 odds is a decent bet.  He will likely see either Wawrinka or Dimitrov in the semi-finals and although he has a losing record against both players he has the ability to beat either one if his serve is on.  If he can get by either of them he actually has a winning record against both Murray and Berdych.
I also like Murray's odds of 3.25.  I don't see him losing until possibly the finals and he will still be the favourite in that match regardless of the opponent so at odds of 3.25 he's a good play.
My Pick: Andy Murray 3.25 and Milos Raonic 6.50 @ Bet365.com
Tagged With : Rotterdam Open