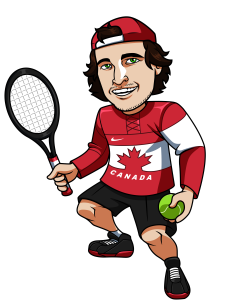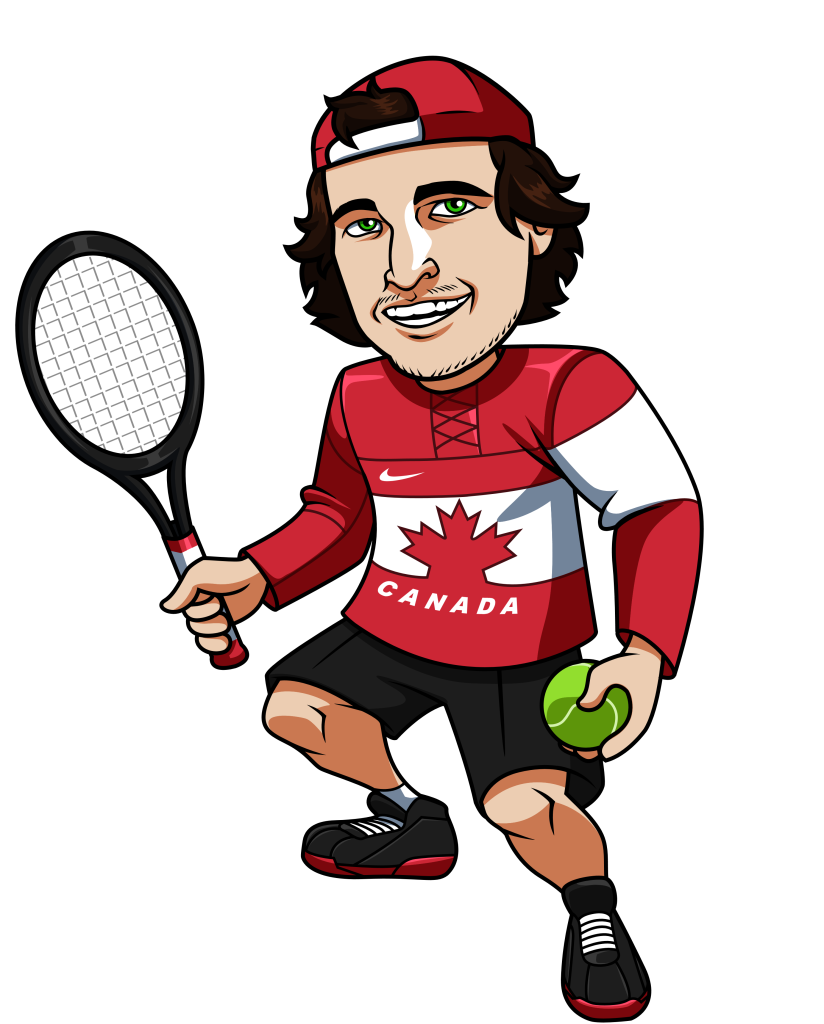 The last Masters tournament of the clay court season is taking place in Rome this week.  The Canadian content includes both Raonic and Pospisil, who is returning from a back injury. Milos Raonic is the 8th seed in this tournament and received a bye into the second round where he will now face Italian Simone Bolelli who was a wild card entry into the tourney.  Pospisil is up against Kevin Anderson, in what will be a difficult but important match for Pospisil as he looks to break his losing streak that has gone for a few tournaments.
Vasek Pospisil vs Kevin Anderson
Vasek Pospisil 5.25
Kevin Anderson 1.17
Pospisil has now lost 6 matches in a row on the ATP tour and he really needs to get a few wins under his belt this season if he hopes to continue to automatically gain entry into these big tournaments.  The majority of his points will need to be defended at the Canadian Masters event, but it definitely would do him well to get some points under his belt at this stage of the season.  Pospisil's career record on clay on the ATP tour is just 1-7 which shows this will be a very difficult match for the Canadian.  Kevin Anderson is 16-9 on tour this year and although clay isn't his best surface (1-3 this year and 27-27 for his career) he will definitely have the advantage over Pospisil.  I have to think Anderson wins this match based on Pospisil's recent form, his injury and the surface.
Milos Raonic vs Simone Bolelli
Milos Raonic 1.31
Simone Bolelli 2.75
Raonic isn't being given as much credit heading into this match as I would have thought.  I think he deserves to be a bigger favourite than this.  Yes his record on clay this season is only 4-3, but 2 of those losses came to eventual tournament champions and the other was last week to Nishikori who made the final and took a set off of Nadal.  I think Raonic is actually playing very good tennis at the moment and should win this match fairly easily.  Bolelli is playing quite well having won his last two Challenger tournaments and then beating his countryman in the first round in Rome, but even with all of these wins he's only beat 1 player in the top 100.  He lost in straight sets to Philipp Kohlschreiber in Monte Carlo this year in his only main tour match.  I just think Raonic will be too much for the Italian, but he will be a threat on his home court.
Tournament Winner Odds
Here are the odds for the tournament winner:
Rafael Nadal 1.80
Novak Djokovic 3.75
Roger Federer 9.00
Stanislas Wawrinka 9.00
David Ferrer 15.00
Andy Murray 34.00
Grigor Dimitrov 34.00
Tomas Berdych 34.00
Jo-Wilfried Tsonga 41.00
Ernests Gulbis 41.00
Roberto Bautista-Agut 81.00
Milos Raonic 81.00
You have to like Nadal to win the tournament.  He has found his form on clay and Nishikori is withdrawn from the tournament due to his injury.  Nadal deserves to be the favourite, but I don't like his odds at 1.80.  I feel more comfortable betting on Wawrinka or Federer at 9.00.  I think both of these Swiss players have the ability to win clay court tournaments and at odds of 9.00 they make for decent bets.  I actually don't mind Raonic at 81.00 either.  I think he is being underestimated, but he is actually playing very solid clay court tennis.  He has a fairly good draw where he will likely meet Federer in the quarters, who is beatable for Raonic and then possibly Djokovic in the semi's.  It would be a difficult road, but at 81.00 he's not a bad bet to put a flyer on.
I like Raonic to at least make the quarters in this tournament, so check back daily for more Raonic picks.  I'll also be looking at some of the other big matches from the tournament.
Tagged With : ATP Rome betting • Milos Raonic • Vasek Pospisil