I was incorrect on my last Raptors prediction as the Raptors (-16.5) did win but by 16, 100-84 over Philadelphia. I am now 14-12 in Raptors free tips. Tonight the 26-12 Raptors host the East-leading 31-8 Atlanta Hawks.
(31-8) Atlanta Hawks @ (26-12) Toronto Raptors
Probable starting line-ups:
Atlanta – Point Guard – Jeff Teague  Shooting Guard – Kyle Korver  C- Al Horford  Small Forward – DeMarre Carroll  Power Forward – Paul Millsap
Toronto – PG – Kyle Lowry  SG – DeMar DeRozan  C – Jonas Valanciunas  SF – Terrence Ross  PF – Amir Johnson
Stats Leaders:
Atlanta – Points Per Game – Jeff Teague 17.5  Rebounds Per Game – Paul Millsap 8.0  Assists Per Game – Jeff Teague  7.2
Toronto – PPG – Kyle Lowry 20.3  RPG – Jonas Valanciunas 8.5  APG – Kyle Lowry 7.8
Team Scoring: (with league ranking in parentheses)
Atlanta – Points For (Per Game) – 103.1 (7th)  Points Against (Per Game) – 96.7 (2nd)
Toronto – PF – 107.6 (3rd)  PA – 101.4 (21st)
Overview:
The Atlanta Hawks have won 10 straight games. On Wednesday they notched a 105-91 victory at Boston. Point guard Jeff Teague and small forward DeMarre Carroll each put in 22 points. Teague was 7 of 12 from the field in 32 minutes. He also had 6 assists. Carroll was 8 of 13 from the field in 33 minutes. He also had 5 rebounds and 3 assists. Power Paul Millsap chipped in with a double-double as he had 18 points and 10 rebounds. He was 5 of 10 from the field in 35 minutes. Reserve power forward Mike Scott netted 11 points on 4 of 8 shooting in 22 minutes off the bench. The team shot 49.3% from the field, 34.5% from the 3 point line (10-29), and 85.2% from the foul line (23-27). The Hawks were out-rebounded 40-35. Their big quarter came in the 2nd as they out-scored the Celtics 33-21. Atlanta is 15-5 on the road this season. They have won their last 10 road games. Their last road loss came on December 13th, a 100-99 defeat at Orlando.Tonight is the first game of a back to back. They are 9-2 in the 1st game of a back to back so far this season. Tomorrow night they play at Chicago.
The Toronto Raptors have now won 2 of their last 3 games. On Wednesday they were victorious 100-84 at home versus the 76ers. Shooting guard DeMar DeRozan made his return from injury by leading the team with 20 points on 9 of 14 shooting in 29 minutes. He also had 4 rebounds and 3 assists. Point guard Kyle Lowry had a double-double as he scored 18 points and dished out 12 assists. He also had 7 rebounds. Shooting guard Louis Williams came off the bench to pump in 19 points on 6 of 12 shooting in 24 reserve minutes. Center Jonas Valanciunas netted 12 points on 6 of 15 shooting in 21 minutes. He also grabbed 7 rebounds. Power forward Amir Johnson had himself a double-double with 10 points and 16 boards. The team shot 38.8% from the field, 15.8% from the 3 point line (3-19), and 61.3% from the free throw line (19-31). The Raptors out-rebounded the Sixers 49-45. The team had a huge 1st quarter as they out-scored their opposition 34-19. Toronto is 16-5 at home this season. They are 2-2 on their current 6 game home stand. Their next game is Sunday at home versus New Orleans.
Toronto was victorious in the first meetings with Atlanta this season. On October 29 at home the Raptors won 109-102 and on November 26th at Atlanta the Raptors won 126-115. After tonight the 2 teams play 1 more time this season, February 20th at Atlanta.
Prediction:
The Raptors got a much-needed boost with the return of DeRozan on Wednesday. They just didn't look the same while he was injured. This is a pretty big game in the Eastern Conference. So far the Raptors have had the Hawks' number this season and I think that will continue again tonight. Call me still not a true believer of the Hawks. Take the Raptors +1.5 (1.90) (Bet365)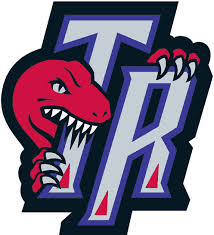 Tagged With : Toronto Raptors betting