Four teams remain the NHL playoffs, each of which has half of the wins it takes to become Stanley Cup Champions.  I went 2-1 with my round 2 picks for +0.87 units, which brings my entire playoff series record to 6-4 for +0.40 units.  I really like my two plays for the Conference Finals, so hopefully I can have a higher number beside that + going into the Stanley Cup Finals.
I will be using the best odds for the team I'm taking from any of our recommended betting sites.
Tampa Bay Lightning (1) vs Washington Capitals (1)
Tampa Bay 1.56
Washington 2.60
Ovechkin and the Capitals finally got the Penguins playoff monkey off their backs, but that huge win still only has them half way towards their ultimate goal of winning the Stanley Cup.  There definitely could be an adrenaline dump for the Caps after that series, which was their own mini Cup Finals, but I still believe in this Washington team and was very surprised to see them as such big underdogs in this series with Tampa.
The Lightning have had a much easier road to the Conference Finals than the Caps, which leaves them healthier and more well rested than their opponents, but I think those close series' have also given the Caps a lot of belief that they may not have had in recent years when they would outplay opponents only to lose.
The Nicklas Backstrom hand injury is a huge question mark for the Caps however, because the 1-2 punch at center with Backstrom and Kuznetsov is a huge part of this teams ability to get positive match ups against a team with a solid shut down pair like McDonagh-Stralman.  Backstrom is travelling with the Caps to Tampa Bay, and is a game time decision to start the series, so I think there is a decent chance he plays in this series.
Overall, it's very hard for me to breakdown this series in a strengths and weaknesses style because I think both teams are so strong top to bottom.  The series reminds me a lot of the Preds vs Jets series in round 2, which I said was likely a series between the top two teams in the league.  This series is a battle between the top two teams in the East and I truly think it's a coin flip.  Because of this I like the Caps at these long dog odds when this series could be decided by a couple bounces.
Play: Capitals 2.65
Vegas Golden Knights (1) vs Winnipeg Jets (2)
The third time has to be the charm for my fades o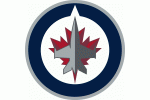 f the Vegas Golden Knights.  They surprised me with their sweep of the Kings in round 1, and then they followed it up with a big win over the Sharks in round 2.  To be fair, they were the betting favourite in both of those rounds and the Pacific Division is likely the weakest of the four divisions in today's NHL.  I also said in my last article that whichever team emerged from the Jets vs Preds series should be favoured to win the Cup out of the final four.
I don't think Vegas D will be able to handle the Jets speed and skill up front.  If the Preds D had their hands full with the Jets then I think Winnipeg should be able to have their way with Vegas.  I also really like Winnipeg's back end, especially the Trouba-Morrissey duo, to be able to slow down that top line from Vegas.
Fleury will likely steal Vegas a game or two in this series, but Connor Hellebuyck should be able to match Fleury save for save and allow the better team to win 4 games in this series.
Play: Jets 1.66
Tagged With : NHL Conference Finals • NHL Playoffs • Tampa Bay Lightning • Washington Capitals