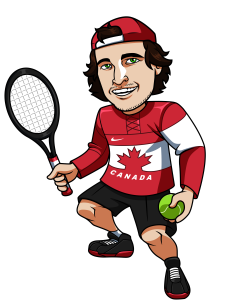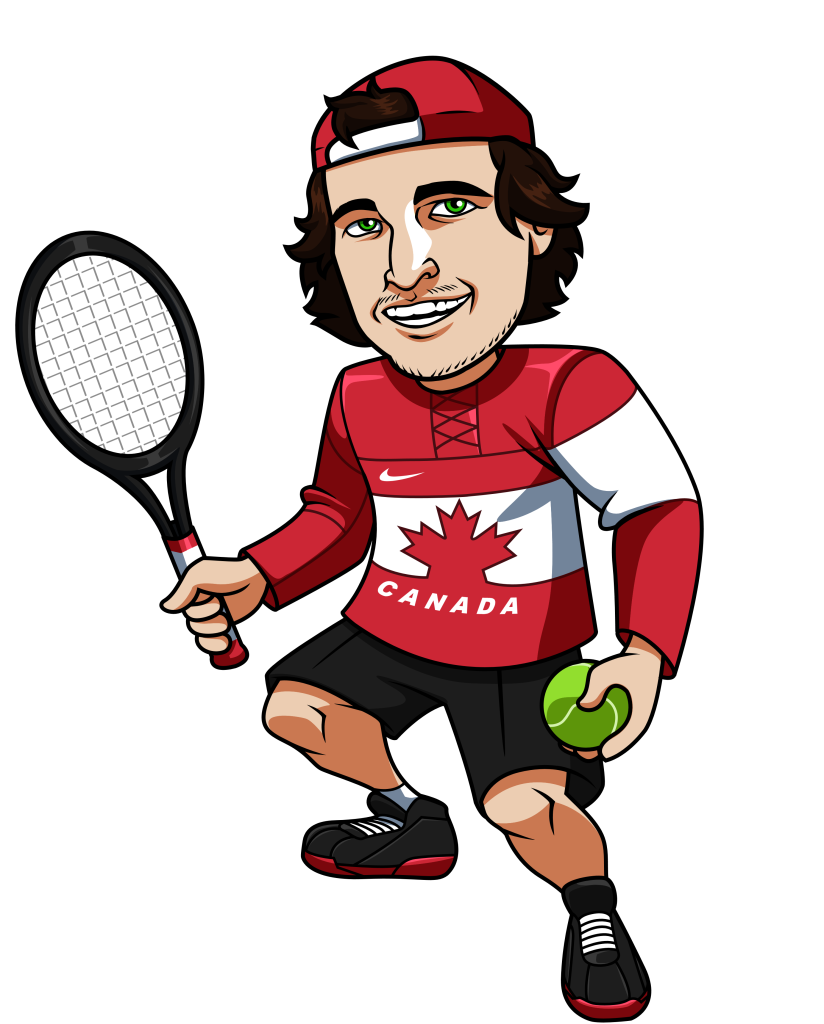 The draw is set for the 2017 Wimbledon tournament and everyone's path to winning the coveted trophy can be anticipated.  Of the big four Murray and Nadal are on the top half of the draw, while Djokovic and Federer are on the bottom half.  Canadian, Milos Raonic, who made the finals at last years edition of Wimbledon is in Federer's corner and he actually drew a very tough draw with Alexander Zverev a likely fourth round opponent and then a likely battle with Federer, who is favoured to win the tournament, in the quarters.  As bad is it looks on the surface, this may not actually be that bad of a draw for Raonic when we really break it down.  More on that later.
Below I will look at the odds for the tournament winner from Bet365.com and then give my top two picks.
For more information about how to bet on Wimbledon, check out our step by step Wimbledon betting guide here.

Wimbledon Outright Winner Odds
Here are the odds for all players with odds of 80/1 or better to win the tournament from Bet365.com.
Roger Federer 2/1
Andy Murray 9/2
Rafael Nadal 9/2
Novak Djokovic 6/1
Marin Cilic 16/1
Milos Raonic 16/1
Alexander Zverev 20/1
Nick Kyrgios 22/1
Grigor Dimitrov 25/1
Stan Wawrinka 28/1
Dominic Thiem 33/1
Juan Martin Del Potro 40/1
Jo-Wilfried Tsonga 66/1
Feliciano Lopez 66/1
Kei Nishikori 66/1
Tomas Berdych 80/1
Federer is the king of grass and based on how well he played in the hard court season to kick off the year, including his win at the Aussie Open, he deserves to be the favourite.  After a loss to shake off the rust to start the grass court season, Federer went on to win the Gerry Weber Open last week in Germany, cruising through the tournament without dropping a set and eventually dominating Zverev 6-1, 6-3 in the finals.  He is playing some of the best tennis of his career and deserves to be the favourite, but at 2/1 I cannot back him.  Last year at this time he was 12/1 to win this same tournament.  What a difference a year makes.
My Pick
Continuing with my "what a difference a year makes" statement, my pick to win this tournament is Novak Djokovic.  Last year he had odds of 4/5 to win this tournament, which means the oddsmakers were giving him more than a 50% chance at taking down Wimbledon.  He was unable to do it, losing to Murray in the finals.  This year his odds are 6/1, which are the longest odds I've seen for Novak to win a tournament in a long time.
Yes, he did not have a great start to the year, but it's not like his game has dropped to a level where he can lose on any night.  It still took a special player and a special performance to beat him during the clay court season (losses to Goffin, Nadal, Zverev and Thiem), but clay is his worst surface and playing on grass at Wimbledon should help his game a lot because he can make the court small like he enjoys doing and his opponents will not have the same kind of time to hit returns at him.
I fully expect Djokovic to win the Eastbourne International this week, he's heading into the finals as I write this, and this confidence should help him through Wimbledon.
He has a tough match with Juan Martin Del Potro in the third round potentially, but grass is Del Potro's worst surface and I expect Djokovic to get the win.  After that Djokovic definitely has the easiest quarter of the four big guns.  Dominic Thiem is the next highest seed in this quarter and grass is also his weakest surface by far.
I really see clear sailing for Djokovic to the semi-finals and even if you don't think he can defeat the other top players, depending on who is left in the final four, Djokovic's odds to win will definitely be significantly shortened so you can hedge off to guarantee a win.
At 6/1, with the weakness of his quarter of the draw, Djokovic is a great play in my eyes.
Play: Novak Djokovic 6/1 @ Bet365.com
Dark Horse Pick
I'm not trying to be a homer here, but I actually think Raonic has a real shot to once again reach the finals and have another crack at the win this year.  Yes, Zverev is a very tough potential fourth round opponent, but after that I think Raonic much prefers to be in the half of the draw with Federer and Djokovic as opposed to Murray and Nadal.
Raonic beat Federer in the semi-finals at Wimbledon last year and actually has wins in their last two meetings.  He has yet to beat Novak, but like I said above, the road to the semi-finals is very clear for Novak, so him getting there doesn't necessary mean he will find his top form.
At 16/1, I think Raonic is worth a small flyer in this situation.  That said, the vast majority of my action will be on Novak in this tournament.
Play: Milos Raonic 16/1 @ Bet365.com
Check out our tennis betting page to learn more about the various options you have for betting on each Wimbledon match.
Tagged With : 2017 Wimbledon • Wimbledon • Wimbledon betting • Wimbledon picks • Wimbledon predictions