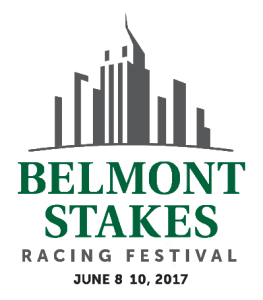 The morning line odds and post positions for this years Belmont Stakes are available, which means I can now break down my picks for the 2017 Belmont Stakes.
Classic Empire was the favourite heading into the race, but he was withdrawn from the race this week, and this really opens up the race for the field.  Irish War Cry is now a slight favourite over Epicharis, Lookin At Lee, Tapwrit and Gormley, each of which are under 10/1 to win the race.
I will provide you with the morning line odds for the race below and also give you my two favourite win picks, as well as a couple horses I think you should fade if you're betting on this years Belmont Stakes.
Top Belmont Stakes Betting Site in Canada
Sportsbook
Features
Offers
Rating
Bet Now
2017 Belmont Stakes Morning Line Odds
The morning line odds for the Belmont Stakes race are listed below.  With Classic Empire dropping out of the race the field is really wide open with Irish War Cry as the favourite at odds of 7/2.
These are the odds that the horses will open at on Saturday morning.  The odds will change throughout the day depending on the amount of money being bet on each horse.  Basically all of the bets will go into a betting pool for the race and the final odds will be determined by the percentage of the total bets placed on each horse.  You can learn more about this type of betting system on our parimutuel betting page.
Irish War Cry 7/2
Epicharis 4/1
Lookin At Lee 5/1
Tapwrit 6/1
Gormley 8/1
Patch 12/1
Senior Investment 12/1
J Boys Echo 15/1
Meantime 15/1
Multiplier 15/1
Twisted Tom 20/1
Hollywood Handsome 30/1
Like I said above, this is really anyone's race.  We have 5 horses with better than 10/1 odds to win the race and with Classic Empire out, there is no obvious choice as favourite in this field.
Belmont Stakes Top Picks
First of all, let me give you a couple of fades.  Lookin At Lee has not won in his last 8 races and only has 2 wins in his career.  I don't expect him to break out with a win in this field.  He's a great option to place or show, but he's simply not a horse that finishes ahead of the field.  Bettors will remember Lookin At Lee's second place finish at bet him to win the Belmont, which will push down his odds.  I advise you to stay away.
Patch is another horse that is going to get a ton of casual bets.  He was one of the feel good stories of the Kentucky Derby and people who are just tuning in for entertainment will put their betting dollars on this horse, which will drive the odds down much lower than they should be.
Irish War Cry 7/2
Irish War Cry was one of the favourites heading into the Kentucky Derby, but had a rough race finishing in 10th.  I think he's definitely the strongest horse in this field, the question will come down to whether he can maintain his speed over the longer distance.  The cream usually rises to the top in the Belmont Stakes and I do believe that Irish War Cry is the top horse in this field.  Now he just has to show it on Saturday.
Here's Irish War Cry winning the Wood Memorial in his last race before the Derby.  He beat the Preakness Stakes winner Cloud Computing in this race.
Twisted Tom 20/1
I'm also going to throw some action on Twisted Tom as a long shot.  He's won three races in a row against weak competition, but he seems to have a lot left in the tank in those races and I think he could be a factor down the stretch when other horses start to fade.  He's only raced twice this year and has been resting since April, so I think he will be ready to put on a good showing come Saturday.
Where To Bet On 2017 Belmont
I will be placing my Belmont Stakes bets at SportsInteraction.com.  They are our highest rated sportsbook for Canadian bettors and they have a great, easy to use racebook.  You can check out our how to guide for betting on this years Belmont Stakes if you have more questions about how to get your bets in on the race.
If you're new to betting on horses you should also check out our horse race betting information section.  I break down the various bets you can make and explain the ins and outs of betting on the ponies.
Ready to bet on the Belmont Stakes?  Click here to visit SportsInteraction.com
Tagged With : 2017 Belmont Stakes • Belmont Stakes • Belmont Stakes betting • Belmont Stakes odds • Belmont Stakes picks