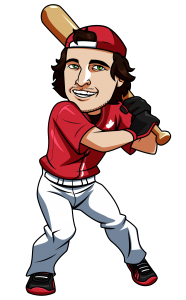 It's not the match up that we wanted for the World Series, with the Blue Jays unfortunately going out in 5 games to the Cleveland Indians.  That said, you have to admit the Indians are a fun team to watch and the fact that the Cubs finally broke their World Series curse and were able to navigate their way to the finals after a very impressive 103 win season makes this a very intriguing series for baseball fans.
Let's take a look at the odds for the series winner and then I'll give my pick.
World Series Winner Odds
I've included the best odds for each team from our top rated sportsbooks.
Chicago Cubs 1.53
Cleveland Indians 2.85
The odds vary dramatically between the two sportsbooks outlined above, so be sure to bet at the correct one for whichever team you expect to win.  Based on the current odds there is actually no juice because the lines are so different at the two betting sites.
My Pick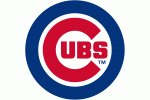 I have to go with the Cubbies as my pick, even though they are the significant favourites here.  Their starting pitchers give them a significant edge on a beat up Indians rotation and if the Cubs can get leads early in games I don't see the Indians having the ability to construct enough runs late in games to pick up enough wins.
Anthony Rizzo is the x-factor for the Cubs batting lineup.  He went a ridiculous 7-14 over the final 3 games of the NLCS and four of those hits went for extra bases.  His slump is clearly behind him and he will get to see plenty of right handed pitchers in this series, which is where he really shines with the 7th best OPS against right handers in the league this season.
A lot of people are talking about the base running of Cleveland being a problem for the Cubs, and while that might be, you do need to get on base before you can begin giving pitchers headaches with base running.  I don't see the Indians getting that many hits this series against a solid Cubs rotation.
I have to admit I do like to see the best team win in the playoffs, and by all accounts the Cubs deserve to take home the World Series title this year.
Play: Cubs 1.53 @ SportsInteraction.com
You can also bet on every game of the series at Sports Interaction.  Check out our baseball betting page for more info on placing MLB wagers.
Tagged With : Baseball Betting • MLB betting • World Series • world series betting