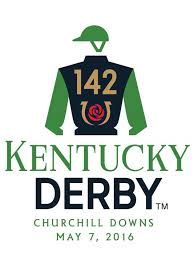 The 142nd running of the Kentucky Derby is taking place this Saturday at 6:34pm EST at Churchill Downs Racetrack in Louisville, Kentucky.  Last year we saw the beginning of some history with American Pharaoh winning the 2015 Kentucky Derby and then following it up with wins in the Preakness and Belmont to become the first Triple Crown winner since 1978!  Will we see the beginnings of more history this Saturday in Kentucky?  Time will tell, but one thing is for sure; we will see another Derby winner and I'm hoping I have some money down the right horse.
Top Kentucky Derby Betting Site in Canada
Sportsbook
Features
Offers
Rating
Bet Now
2016 Kentucky Derby Morning Line Odds
These are the odds for the Kentucky Derby when betting starts in the morning on Saturday.  The odds will change throughout the day and because horse racing uses the parimutuel betting system your bets are not locked in at the odds that you choose.  Instead the bets will all go into a pool and the odds will be determined by the amount of money bet on each horse (more on the parimutuel system here).
Nyquist 3/1
Exaggerator 8/1
Creator 10/1
Gun Runner 10/1
Mohaymen 10/1
Brody's Cause 12/1
Mor Spirit 12/1
Danzing Candy 15/1
Destin 15/1
Outwork 15/1
Mo Tom 20/1
My Man Sam 20/1
Shagaf 20/1
Suddenbreakingnews 20/1
Whitmore 20/1
Lani 30/1
Tom's Ready 30/1
Oscar Nominated 50/1
Trojan Nation 50/1
There's 20 horses and it will be interesting to see how the odds shift throughout race day.  Nyquist will surely be the favourite heading into the race, but it will be interesting to see which of the mid range horses move up and which become great value as long shots.
Kentucky Derby Top Picks
Below I'm going to give you my two favourite picks for the Derby.  I'll be tossing some action on both of these horses and will also probably toss them in a couple exacta bets that could pay off very nicely if these horses run like I hope they will.
Gun Runner 10/1
Gun Runner is getting a lot of attention from bettors leading up to this race and I wouldn't be surprised at all if his odds shortened closer to 8/1 by race time.  That said, I'm still going to have some action on this horse.  Gun Runner has shown the ability to win as showcased by his big win at the Louisiana Derby in March.  He blew away the competition in that race, which also featured Kentucky Derby horses Tom's Ready and Mo Tom, who finished 2nd and 4th respectively.  That race included a strong field and Gun Runner was able to stay just off the lead throughout before leaving the other horses behind at the end.  That's exactly the kind of race you want to run in the Kentucky Derby.
Gun Runner has won 4 of his 5 races in his career, which shows that he knows how to cross the finish line first.  I'll take some action.
Mo Tom 20/1
Watch the race above again. You'll see that Mo Tom was blocked several times down the stretch while trying to pass horses. It looked like he had a ton left in the tank, but he just couldn't manoeuvre his way around a few tough horses.  That's two races in a row that Mo Tom has lost to Gun Runner, but he does have 3 wins in his career out of a total of 7 races, so it's not like Mo Tom doesn't know how to win.  He has the speed down the stretch to do damage in this race, but he just needs the race to break perfectly for him on Saturday.  It's definitely possible and at these odds I think it's worthwhile to throw a flier on Mo Tom.
Where To Bet
I'm going to be placing my Kentucky Derby bets at SportsInteraction.com.  They're our top rated sportsbook and that includes betting on horses.  I've added a complete step by step guide to betting on the 2016 Kentucky Derby in Canada that you should check out if you're new to horse race betting online.
I'd also suggest checking out our horse race betting page to learn more about the various wagers you can make on the Kentucky Derby and other horse races.
Ready to bet on the Derby?  Click here to visit SportsInteraction.com.
Tagged With : Kentucky Derby 2016 • Kentucky Derby betting • Kentucky Derby picks • Kentucky Derby winner