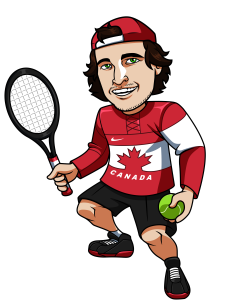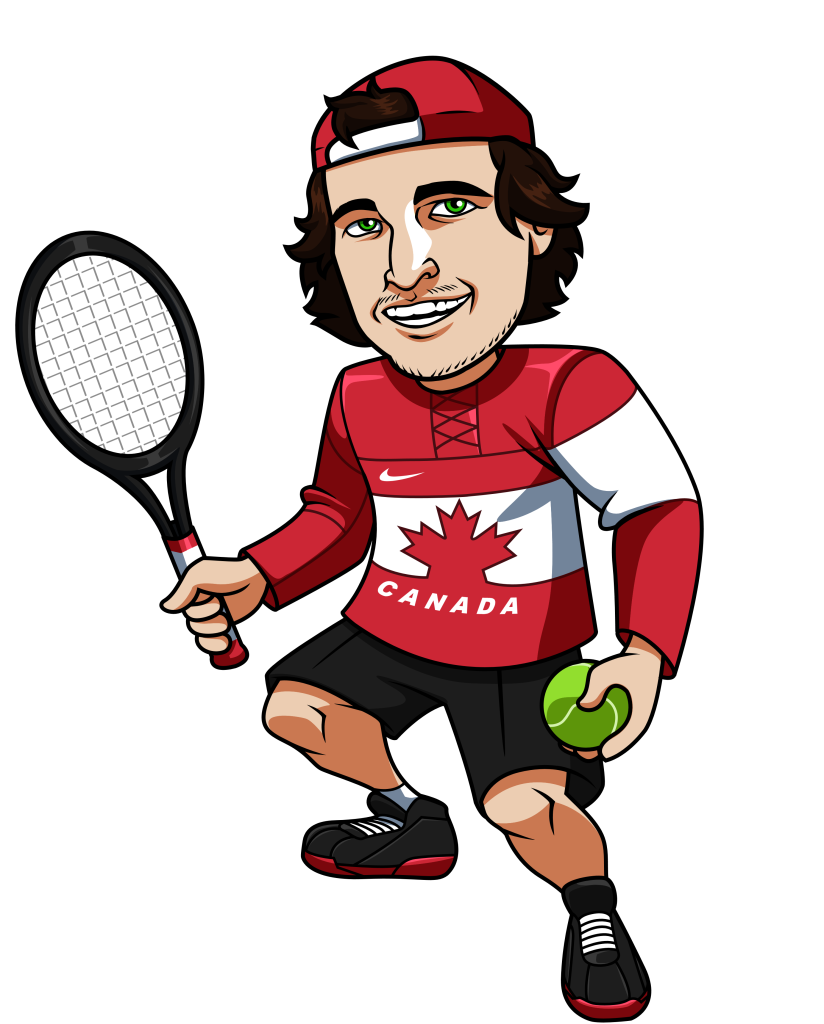 The 2016 Australian Open is underway in Melbourne.  I'm a little late to write this post, with the first day of action already in the books.  The only big name to be eliminated on the first day was Caroline Wozniacki, with the former number one being taken out in 3 sets in round 1.  So the tournaments are very much intact.
In this post, I'm just going to look at the tournament winner odds and also break down how you go about betting on individual matches throughout the tournament.
I'm going to be using Bet365.com for all of my examples.  In my experience, Bet365 is the best sportsbook for Canadians looking to bet on tennis matches online.  Check out our full review here.
Let's get started with the Men's singles draw.

Aussie Open – Men's Singles Champion Odds
You can find the updated odds at Bet365.com throughout the tournament by clicking on 'tennis' from the left sidebar at the site, followed by 'To Win Outright' under 'Australian Open 2016'.
Novak Djokovic 1.61
Andy Murray 6.00
Rafael Nadal 10.00
Roger Federer 11.00
Stan Wawrinka 13.00
Milos Raonic 34.00
Kei Nishikori 41.00
Nick Kyrgios 41.00
There are the odds for the 8 favourites after day 1.  As you can see Djokovic is a massive favourite, and rightfully so.  He's already kicked off 2016 with a tournament win in Qatar and he showed he was in fine form, beating Nadal (6-1, 6-2) in the final.  He also won the Barclays World Tour Finals to finish off 2015 and he's 31-1 in his last 32 matches dating back to last summer, with the only loss in a somewhat meaningless round robin match against Roger Federer at the ATP World Tour Finals.  Djokovic is as close to unbeatable as you can be in the sport.  He won 3 Grand Slams last year, with his only loss coming in the finals of the French Open.  And let's not forget he's won the Australian Open 4 of the last 5 years.  The odds are ridiculous, but well deserved.
Women's Singles Champion Odds
You can find the Women's singles odds at Bet365.com by clicking on 'To Win Outright' under the 'Australian Open 2016 Women' section.
Serena Williams 3.40
Victoria Azarenka 4.50
Simona Halep 9.00
Maria Sharapova 11.00
Garbine Muguruza 13.00
Petra Kvitova 17.00
Agnieszka Radwanska 17.00
There are the 7 ladies who have under 20/1 odds after day 1.  I'm personally all in on Serena Williams in this tournament.  When she brings her A game she is still near untouchable in Women's tennis.  Last year she won the first 3 Grand Slams to kick off the year and just narrowly missed out on the season Grand Slam by bowing out in the semi's of her favourite tournament at the US Open.  I think she should open the year up with another Grand Slam and continue to pad her legacy.
Bet On Australian Open Matches
Bet365.com is also taking bets on every match throughout the tournament.  To find the matches, click on 'Tennis' from the left sidebar and then click on 'Matches' from either the Men's or Women's section on the betting page.
Throughout the tournament Bet365 generally offers 13 different bets on each match.  The most popular is of course betting on the winner of the match, but if you want to get really into the action there is also set betting, tie break props, games won handicaps and more.
To learn more about the individual match bets on tennis check out our tennis betting information page.
That's it for now.  Check back later in the tournament when I'll be adding more posts giving my picks for some of the more high profile matches.
Tagged With : Australia Open • Milos Raonic • Tennis Betting