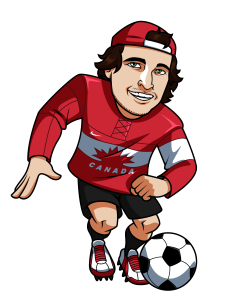 The one game, winner take-all final for European Club soccer supremacy is taking place this Saturday in Berlin.  The two clubs who will be taking part in the Finals are Juventus and Barcelona, and both of these teams definitely earned their spot with their semi-final performances.
Juventus had to take on Cristiano Ronaldo and Real Madrid in a tight affair.  After winning the first leg at home 2-1 Juventus was down on away goals at Madrid at half time in the second game thanks to a Ronaldo penalty.  But the away team stormed back and an Alvaro Morata strike in the second half sent Juventus through as the underdogs.
Barcelona, with Neymar and company were up against Bayern Munich, who most have considered the best team in Club football for the past half decade.  Barcelona didn't leave anything to chance though winning their home leg 3-0.  Bayern definitely had the fire power to turn the tides in the second leg, and they did end up scoring 3 goals, but Neymar added two of his own and sent Barcelona through.
Behind Messi, Neymar and Luis Suarez, Barcelona's high powered offense is the favourite heading into the winner take all game in Berlin, but as we've seen many times before, anything can happen in one game.
Juventus vs Barcelona Odds
These odds are taken from Bet365 (our top rated sportsbook for soccer betting).
Juventus 6.00
Draw 4.20
Barcelona 1.61
Those odds are for full time.  If you just want to bet on which team will hoist the trophy these are the odds:
Juventus 3.40
Barcelona 1.33
And here's the over/under for total goals:
Juventus 1.95
Barcelona 1.85
Bet365.com actually has 130 total bets that you can make on the Champions League Finals match, so you can pretty much wager on any aspect of the game.
My Pick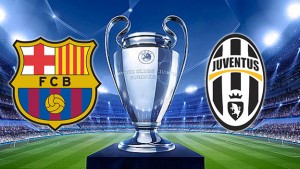 I think Barcelona will be just too much for Juventus.  Just between Neymar and Messi you have to have at least a goal.  I just don't think Juventus will have an easy time containing those two world class talents.
Barcelona was able to win the Spanish league title over Real Madrid, which is a big feat in itself and it shows that they've consistently performed in one of the best leagues in the world over the course of a full season.  That tells me that on top of having all this world class skill, the team can perform on every single night, which is key when playing in a winner-take-all scenario.
Juventus also easily won the Italian league, but in my opinion that league doesn't have as many world class squads as the Spanish league so Juventus may not have as much experience playing against teams as strong as Barcelona.
That said, Juventus did find a way to beat Real Madrid, who could be considered on an equal level as Barcelona so they do have a chance.
But I expect the big guns on Barcelona to come out firing and get the win for the Spanish side.
Play: Barcelona in regulation 1.61 @ Bet365.com

Tagged With : Barcelona • Champions League • Juventus • UEFA