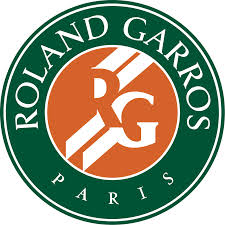 We are now a couple days into the 2014 French Open.  I was away for the weekend so I'm just getting this post up now after most of the first round has completed.  The Men's tournament really looks like it could come down to Nadal vs Djokovic in the finals after Wawrinka and Nishikori went down in the first round.  The next biggest threat's would be Andy Murray, Roger Federer or David Ferrer and I really only think Federer at his best has a shot at beating either Nadal or Djokovic.  On the Women's side it's really Serena Williams' tournament to lose, especially after Li Na went out in the first round.
Canadian Content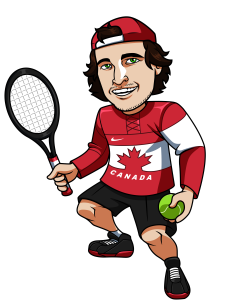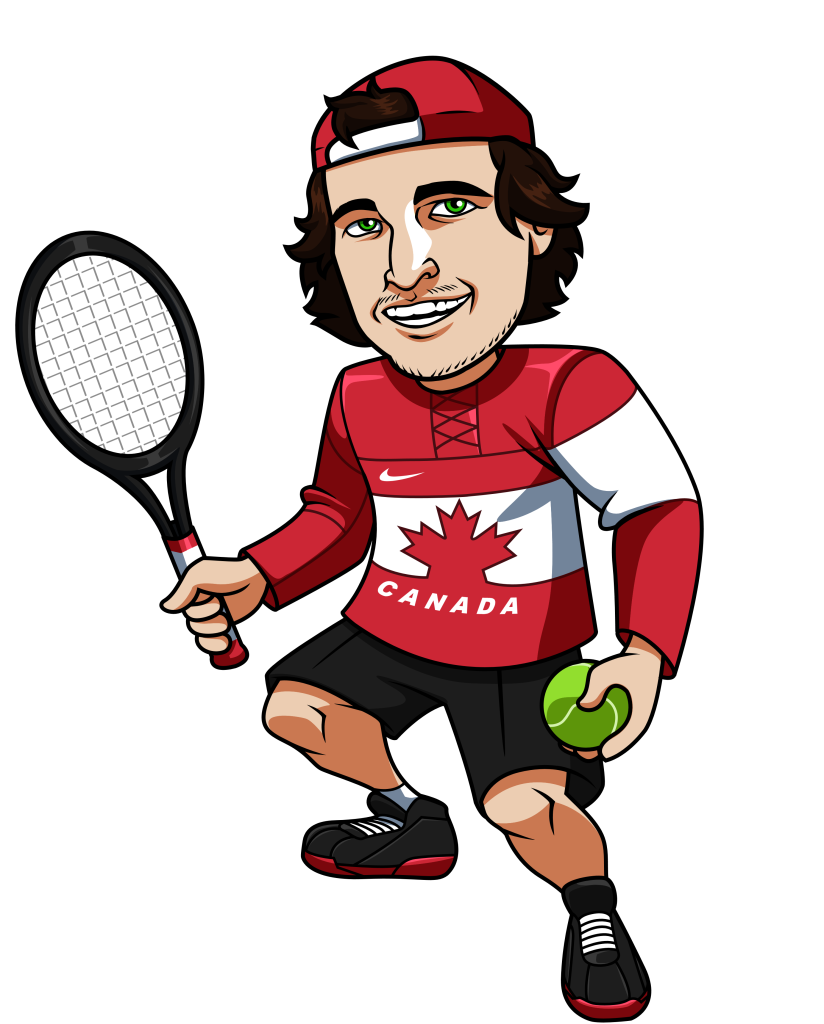 Milos Raonic's draw got a lot easier with Nishikori bowing out in the first round.  Milos won his first round match convincingly and now has a very winnable route to the quarterfinals where he will likely face Novak Djokovic.  Raonic plays Jiri Vesely next and he's a 1/4 favourite to win that match.  After that Gilles Simon, followed by Alexandr Dolgopolov will likely be his most difficult opponents.  Milos is playing well though and I expect him to advance to the quarters.
Vasek Pospisil was the 30th seed in the tourney, but he continued his losing ways dropping three straight to Teymuraz Gabashvili.  Pospisil needs to find his game soon or he will be back in the qualifiers before long.  Polansky followed up his impressive qualifying by having to face Tomas Berdych.  He lost to the #6 seed in three straight sets, but I could see Polansky continuing to improve and finding his way into more main draws in the future.
On the Women's side of things Eugenie Bouchard is up against Julia Goerges in the second round after having a fairly easy time in her first round match.  I expect another win, she's a 1/4 favourites, which will likely set up a match against #12 seed Flavia Pennetta, which could then result in a round of 16 match against Angelique Kerber.  I like Bouchard to make the quarters here as well.
Men's Outright Winner Odds and Pick
Here are the best odds for some of the favourites to win Roland Garros on the Men's side.  The odds are taken from Bet365.com:
Novak Djokovic 2.20
Rafael Nadal 2.25
Andy Murray 15.00
Roger Federer 17.00
David Ferrer 17.00
Tomas Berdych 51.00
Milos Raonic 67.00
Fabio Fognini 81.00
There are the 8 men with odds of better than 100/1.  I actually like Federer at odds of 17.00.  I think this is the best value bet.  Don't get me wrong I think Djokovic has the best chance at a win, with Nadal having the second best chance, but I like the odds on Federer.
Federer has a fairly easy bracket.  His biggest competition before the semi-final match up with Djokovic is likely Berdych who is not very good on clay.  Berdych has lost to Garcia-Lopez, Berlocq, Nadal and Dimitrov on clay this year and posted just a 7-4 clay court record this season.  Combine this fairly easy road with the fact that Federer beat Djokovic in their only clay court match this season and you can start to see why I like him.  The one player I don't think Federer can beat is Rafa Nadal, but Nadal has shown he can drop matches (even on clay) this season with losses on clay to Djokovic, Almagro and Ferrer.  Nadal also has Ferrer in his quarter of the draw which means he will have some tough matches before getting to the final.  For all of these reasons I think Federer at 17.00 is your best bet.  He won't be a huge dog against Djokovic and if Nadal falls early in the tournament he will be the favourite in the finals.

Women's Outright Winner Odds and Pick
Here are the Women's Singles odds from Bet365:
Serena Williams 1.90
Maria Sharapova 6.00
Simona Halep 7.00
Ana Ivanovic 13.00
Agnieszka Radwanska 23.00
Sara Errani 29.00
Petra Kvitova 34.00
Jelena Jankovic 41.00
Eugenie Bouchard 41.00
Serena is a massive favourite and rightfully so.  She has been dominant this year and if she can stay healthy for the entire tournament she should win.  At Rome a couple weeks ago she ripped through the competition easily and even in Madrid she was winning easily before withdrawing in the quarterfinals without stepping on the court.  This is a huge tourney for her as she wants to continue adding to her legacy and Grand Slam wins are really what you are remembered for.  I expect her to get the job done in Paris.

Tagged With : French Open betting • Roger Federer • Roland Garros betting • Serena Williams