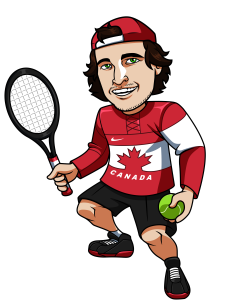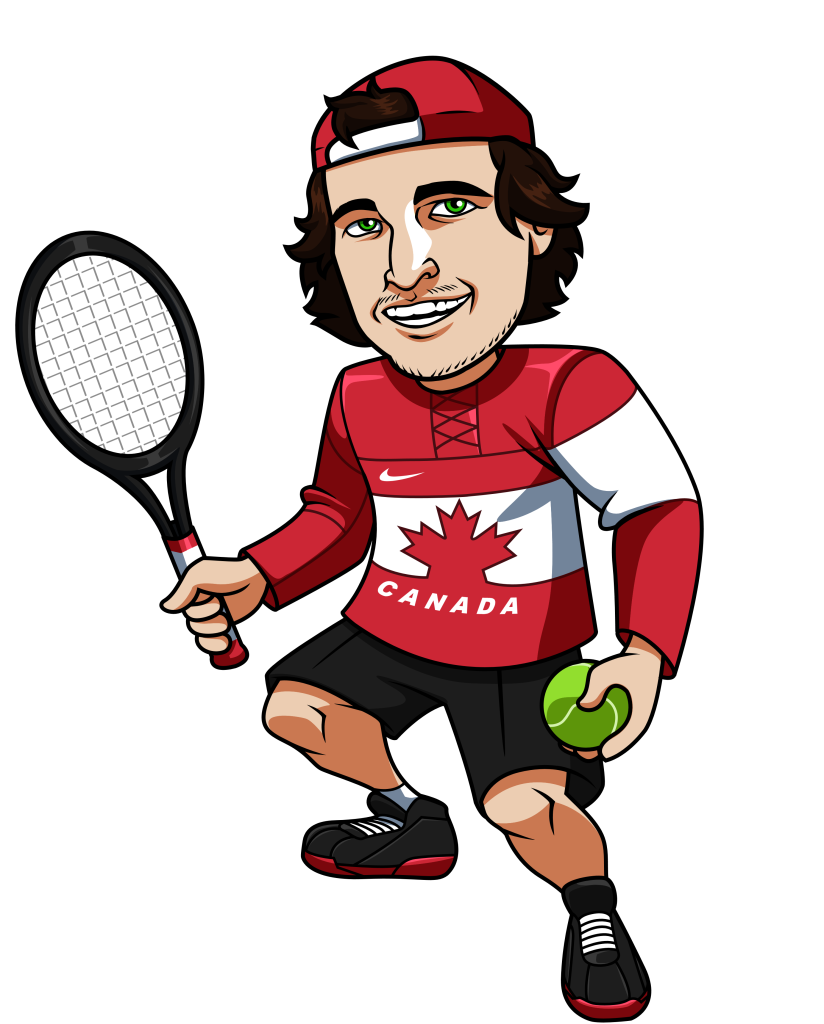 It's that time of year.  The best 8 players in Men's tennis get together in London to battle it out in the Year End Finals.  Milos Raonic will be the first Canadian who has ever qualified for the event.  He ended up finishing in 8th in the year end rankings after his huge win over Roger Federer in the quarters in Paris last week.  Things don't get any easier for Milos though because he is in what most people are considering the group of death.
Here are the groups:
Group A: Novak Djokovic, Stan Wawrinka, Tomas Berdych and Marin Cilic
Group B: Roger Federer, Kei Nishikori, Andy Murray and Milos Raonic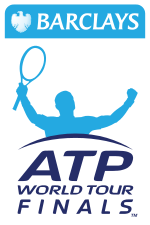 Yes, Group A has 3 Grand Slam winners, while Group B has none, but it's really that reason that kind of makes Group B the more difficult one.  None of those players earned 2000 points in one tournament this year, but they are all still in the Year End Tournament and each of them are playing very entering the Finals.
In Group B, Wawrinka has had a very rough second half of the season and Cilic hasn't done much since winning the US Open.  Berdych has seemed to get a lot of luck with the draws this year, but he's still not one of the better players in the game.  If I was to rank the players in terms of their chances coming into the tournament without taking their groups into account I would have said this:
Novak Djokovic
Roger Federer
Andy Murray
Kei Nishikori
Milos Raonic
Marin Cilic
Stan Wawrinka
Tomas Berdych
So you can see that I have the entire Group B ranked above every player in Group A other than Djokovic.
ATP World Tour Finals Winner Odds
The oddsmakers have to take into account the groups though because one of the three weaker players in Group A will qualify for the semi-finals and after that really anything is possible.
Novak Djokovic 1.91
Roger Federer 4.00
Andy Murray 7.00
Kei Nishikori 15.00
Milos Raonic 17.00
Marin Cilic 19.00
Tomas Berdych 21.00
Stan Wawrinka 26.00
It looks like I was pretty spot on for my rankings of the 8 Men.  The only place my list didn't match up was with Berdych and Wawrinka in the 7th and 8th slots.  The reason I have Wawrinka above Berdych is because even though Stan is not in form right now, he has the ability to beat some of the top guys on his best day, while I don't think Berdych has that next level.
My Pick
I do obviously like Djokovic in this format.  He will definitely get out of his group and then he will also be the favourite against anyone he plays.  That said if he matches up against either Federer or Nishikori in the semi-finals it will be two very difficult matches to end up winning the tournament.
My favourite bet has to be on Federer at 4.00.  Feds should be able to avenge his loss from last week to Raonic, but he's in tough against both Murray and Nishikori (he's even with both of them in head to head records).  It will be difficult for Federer to just get out of his group, but if he does I think he's the only one capable of really beating Djokovic this year.  If he can qualify in first then he will have a very winnable match in the semi-finals and possibly set up a Djokovic vs Federer finals that I truly think could go either way.
Honestly I think the odds are pretty spot on for both Djokovic and Federer.
For dark horses I would steer clear of Andy Murray.  He's getting too much credit for his recent form, when he really hasn't beaten any top players who have qualified for London.  He lost badly to Djokovic last week as well.
I'd actually steer clear of Raonic as well.  I think he could qualify because he is basically 50/50 with Nishikori or Murray and he now has the confidence to beat Federer.  But if he ever has to play Djokovic I don't see him standing a chance.
I actually don't have Cilic at odds of 19.00.  I think he will be favoured to finish second in group A and then if he can find his US Open form for two matches he could win the tourney.  I don't mind Nishikori either because when he is on his game he can beat anyone in the world.
Dark Horses: Cilic and Nishikori
Tagged With : ATP Singles • Tennis Betting • World Tour Finals