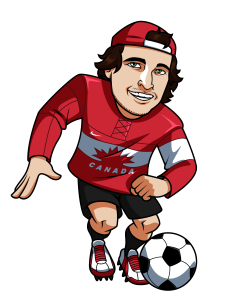 Yesterday I got the Group E betting post up and now we are on to the 6th of the 8 groups starting out the World Cup.  In Group F we have a very similar look to Group A with Brazil, because Argentina is by far the favourites in this group and the remaining three nations are not of the utmost quality.  Iran is thought to be the biggest underdog in the group after qualifying from Asia, with Bosnia-Herzegovina and Nigeria expected to battle it out for second place in the group.
Group f Winner Odds
Argentina is the biggest favourite in any group along with Brazil from Group A.
Argentina 1.25
Bosnia-Herzegovina 7.97
Nigeria 10.00
Iran 51.00
Group f Odds to Advance
It is almost a guarantee that Argentina will advance according to the betting sites.  The real question lies in whether Nigeria or Bosnia-Herzegovina can advance in second.
Argentina 1.04
Bosnia-Herzegovina 1.83
Nigeria 2.37
Iran 6.50
My Predictions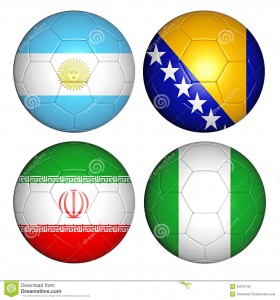 I think it would take a bit of a collapse for Argentina not to win this group.  They finished atop the South American standings in qualifying and they have continued to get fairly good results.  They actually played and defeated Bosnia-Herzegovina 2-0 just a few months back.  After that they only played a 0-0 draw in Romania.  This month they will have two friendlies against Trinidad & Tobago and Slovenia that should get their offense going.
Bosnia-Herzegovina is an interesting case.  They won a group consisting of Greece and Slovakia, coming out of the third pot.  Greece was the worst team in pot 1 and Slovakia the worst ranked in pot 2 though so this was definitely a good group for Bosnia to attempt to win.  They ended up finishing the group with 8 wins, a draw and a loss to tie atop the table with Greece, but their +24 goal differencial destroyed Greeces +8.  This shows that Bosnia-Herzegovina does have the ability to score a lot of goals against strong European teams.  As I mentioned before, Bosnia & Herzegovina have already lost 2-0 to Argentina and they also lost at home to Egypt before beating Ivory Coast in the USA last month.  They have one more friendly against Mexico before the World Cup, but I just don't see this team as a threat to Argentina in any way in this group.
Nigeria faced Ethiopia in the third round of CAF qualifying and won easily 4-1 on aggregate to qualify.  Nigeria didn't really have to play any of the top African teams en route to qualifying.  They have played several friendlies since qualification though and they have looked good.  Nigeria beat South Africa and Morocco on the road.  They tied Ghana, another strong African nation, tied Mexico in the States and drew with Scotland in England.  I like the chances of Nigeria to qualify for the round of 16.  Because the return is better with Nigeria I would take them to advance.
Iran may be being overlooked in this group and it might not be fair.  Iran finished higher than South Korea in their group in order to qualify for the World Cup.  This included two victories over the South Koreans who also qualified in second place.  Since then Iran has performed well against the Asian teams they have faced and they have also had two nil-nil draws with a couple decent European nations.  I don't think Iran to advance is necessarily a bad bet, but they are in tough so I agree with their odds.
Tagged With : Argentina • Bosnia-Herzegovina • Group F • Iran • Nigeria • World Cup betting