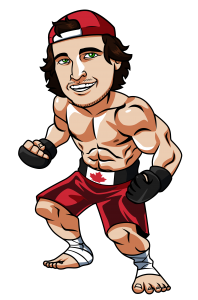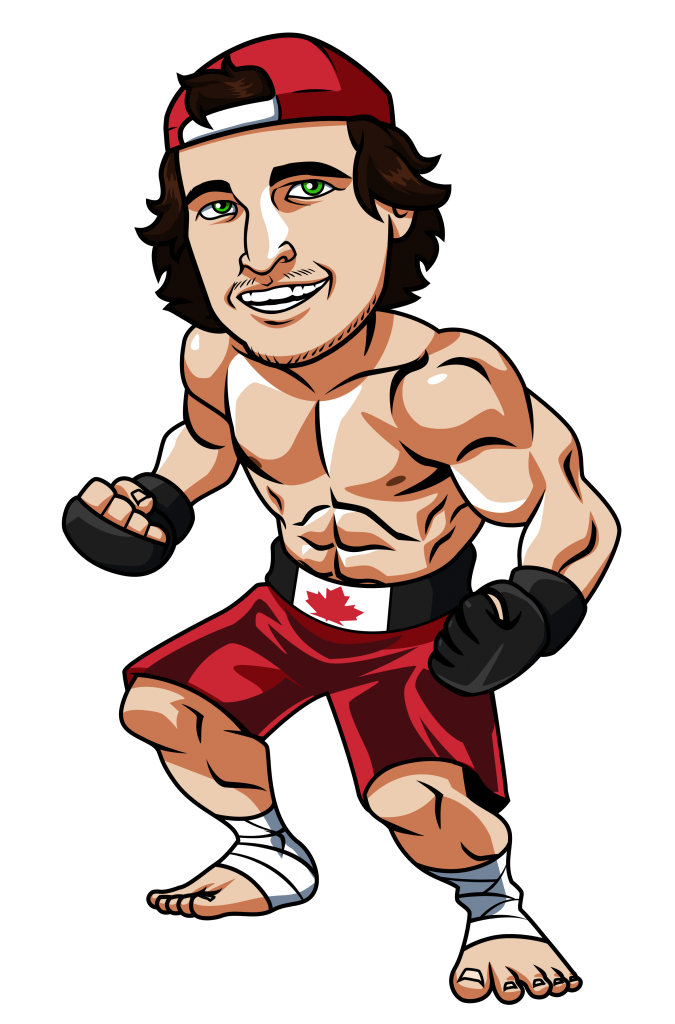 After the craziness of UFC 207 with Rousey suffering yet another knockout loss, we had a week to decompress, but now the UFC is back with another Fight Night card this weekend in Phoenix.  This card is actually on a Sunday, as it will take place after the divisional playoff games in the NFL, so as not to compete with the Saturday night playoff game.
On this card we see the return of BJ Penn, who is facing a really tough fight against rising prospect Yair Rodriguez.  Also on the card are a few interesting fights including Lauzon vs Held, McGee vs Saunders and Saenz vs Mendes.
I'll be using the best odds being offered from any of our recommended bookies for each of my picks on this card.
BJ Penn vs Yair Rodriguez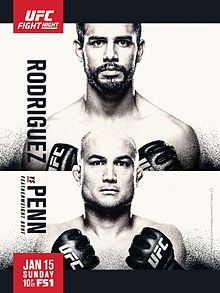 We are only a week away from the BJ Penn return that has been put off about 3 different times in 2016.  After Penn announced he was coming back in the featherweight division in January of 2016 he has had fights with Dennis Siver, Cole Miller and Ricardo Lamas fall through.  In my opinion the Siver or Miller fights made some sense for a Penn return, but Rodriguez is simply going to be too much for Penn to handle.
The Mexican prospect is one of the most unorthodox and athletic strikers to come up in the UFC in some time.  He's simply going to be too much for Penn to handle.  BJ wont' have seen anyone with Yair's striking style so I don't think his experience will play a huge factor in this fight.  If he can get Yair to the ground and test his jiu-jitsu he does have a chance to win, but I think Yair will be too athletic and dynamic for Penn to get him to the mat.
I expect Yair to pick Penn apart for this fight, possibly getting a TKO, but more likely a dominant decision over five rounds.  If this is a dominant decision it could very well finally be the last time we see Penn in the octagon.
Play: Rodriguez 1.22
Joe Lauzon vs Marcin Held
This is an interesting fight, but I have to give the edge to Lauzon.  He is coming off a loss to Jim Miller, but he's looked pretty solid over the past couple of years overall and I think his experience will play a big factor in this fight with Held.
Marcin Held is a submission expert and I simply don't see him finishing Lauzon on the mat.  On the feet I give Joe the advantage and if this goes to a decision I think it will be Lauzon's output winning it for him.
Play: Lauzon 1.72
Frankie Saenz vs Augusto Mendes
Saenz is a solid fighter, but he is getting up there in age at 36 years old and he is coming off a bad TKO loss to Eddie Wineland, which Saenz went into as a significant favourite.  I think Saenz may be a little bit overrated.  When you look at his wins, the only real significant win he has was over Iuri Alcantara by decision.  Yes, he looked decent against Faber, but Urijah was also past his prime by that fight and he's not the type of fighter that really makes his opponents look bad in fights.  I have Saenz as overrated in the public eye and it might take one more loss to bring him down to reality.
Augusto Mendes is a great jiu-jitsu practitioner and if he can get this fight to the mat I think this jiu-jitsu level is superior to Saenz.  Mendes' only loss in MMA was to Cody Garbrandt earlier this year and we now know just how good Garbrandt is, so that loss really isn't significant overall.  Saenz will not be knocking Mendes out.  Augusto is the fresher fighter with only 6 fights in his career and I think he will be able to push the pace in this one and get the fight to where he can succeed.
Play: Mendes 2.25 @ SportsInteraction.com
Sergio Pettis vs John Moraga
I really like Pettis to take the next step in his career this year.  He's such a technical fighter on the feet and he's also very seasoned on the mat.  He also has a very solid output with 4.15 strikers per minute.  Output is Anthony's problem, but Sergio knows that he needs to outpoint his opponents because he doesn't really have the finishing ability that his older brother has.  I expect him to be able to light Moraga up on the feet in this fight and if it happens that he's taking some damage he can quickly change levels and take Moraga to the fight.
Sergio has several paths to victory in this fight.  As long as he can avoid being submitted he should have no trouble getting this win.
Play: Pettis 1.70
Those are my four plays for this card.  Remember this card takes place this coming Sunday, not Saturday.  The main card gets underway at 10pm EST on TSN5.
Tagged With : UFC betting • UFC picks