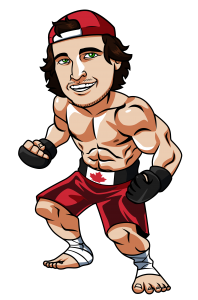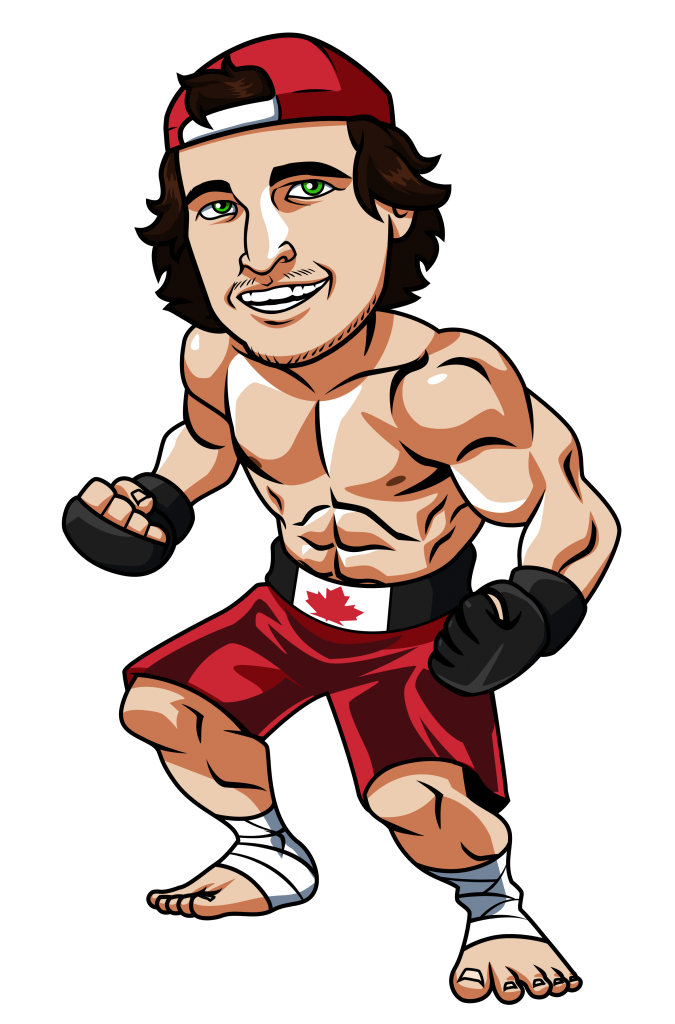 Christmas Holidays are over for me and I'm back home and ready to prepare for this massive UFC 207 card featuring the return of Ronda Rousey.  After the NSAC pulled Cain Velasquez from the card they weren't able to find a replacement for Fabricio Werdum, so the card is only a 10 fight card now with only 1 fight (Oliveira vs Means) on the early Fight Pass prelims.  You can tune in at 8pm EST to catch the prelims on TSN3 or TSN 5 and then the main card which features Rousey vs Nunes, as well as Cruz vs Garbrandt, Dillashaw vs Lineker, Kim vs Saffiedine and Smolka vs Borg will be on the PPV at 10pm.
***It's important to note that this event is on this coming FRIDAY December 30th.  I know there will be plenty of people who miss out on this card expecting it to be on a Saturday.  Don't be one of these people.
I'll be using the best odds being offered from any of our recommended bookies for each of my picks on this card.
Ronda Rousey vs Amanda Nunes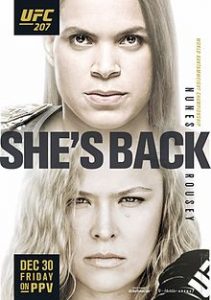 This fight has a ridiculous number of story lines and it's extremely hard to call because you just don't know what Rousey is going to show up.  Ronda went completely MIA after losing to Holly Holm last year and based on what I've seen from her interactions in the media and her refusal to do any media whatsoever leading up to this fight you have to think that she is still very mentally fragile after that loss.  Some analysts argue that she's simply solely focused on training for this fight with Amanda Nunes, but I don't buy that.  I see someone who is still very damaged from that loss and is continuing to hide instead of embracing Fight Week.  It shows a lack of belief in herself, which is in stark contrast to the Rousey that was dominating the division for the past several years.
Next, I have to wonder if Ronda is going to be somewhat gun shy in this fight.  She was always an extremely aggressive fighter who really just marched forward, tossed a few half decent strikes and got into the clinch in order to work a judo throw and then go for the submission on the ground.  If she's tentative at all in this fight Nunes is going to pick her apart on the feet and Ronda simply won't have an answer.  For Ronda to be at her best she needs to be aggressive (but not as stupidly hyper aggressive as she was in the Holm fight).  By aggressive, I mean when she decides to go in for the clinch and work for a throw she had to go all-in.  That said, she does need to pick her spot for this aggression in order to avoid getting tuned up by Nunes on the feet.  I'm concerned she may not want to put herself into harms way, which is what she will need to do in order to get dominant position.
Thirdly, Amanda Nunes is simply a killer on the feet.  I would argue that she has far more dangerous striking that Holly Holm even.  Holm has only one finish in the UFC (over Rousey).  She was able to get that TKO because Rousey came forward without any respect for Holm's movement and counter punching.  Nunes is a much more offensive striker than Holm and she has 5 finishes in the UFC and is a far more dangerous fighter than Holm in my opinion.
Overall, I think on paper this would be the most difficult fight for a prime version of Ronda Rousey.  Add in the fact that she is having ego issues and we don't know if Rousey will be at her best.  Nunes is a horrible match up for Rousey and now that the blueprint on how to beat Rousey has been set I think her reign at the top may be over.
Play: Nunes 2.20
Dominick Cruz vs Cody Garbrandt
This is a tougher fight for Cruz than most people are expecting.  Garbrandt is very green and we really don't know how he's going to fare if Cruz takes him to the mat or if this fight heads into the later rounds, but Garbrandt surely has the power to finish Cruz if he hits him with a clean strike.
Garbrandt is on a streak of 3 first round knockouts to get to this point and he's really shown some very solid boxing to get to this point, but there are still a ton of question marks surrounding just how good he may be.  I would argue that his only impressive win was over Thomas Almeida, who is another top prospect, but knockouts over Mizugaki, who is a shot fighter and Augusto Mendes, who was a UFC newcomer and still has no other UFC fights, really mean nothing to me.
Garbrandt is definitely a tough matchup for Cruz because he is a very fast and powerful puncher, so he could catch Cruz in one of his footwork patterns at some point in this fight, but Cruz has proven over a long career that he is very tough to hit and to hurt.
I think Cruz will stand with Cody and pick him apart moving in and out while really frustrating Garbrandt.  If Cody closes the distance I expect Cruz to either use his footwork to get back into space or duck under Cody's power punches to take the fight to the ground and work from top position.
Cody is without a doubt a top prospect in the division, but we really don't yet know what he's capable of and I think this may be too big of a jump too quickly for No Love.
Play: Cruz 1.47
T.J. Dillashaw vs John Lineker
This is a similar fight to Cruz vs Garbrandt.  Dillashaw has the movement and is the more technical fighter, but Lineker has the knockout power that can finish a guys night at any point in time.  Like above though I like Dillashaw to win this fight.  He's continued to improve his striking with Duane Ludwig and has some of the best footwork in the UFC along with Cruz.  I think he will have an answer for Lineker when John comes forward with power punches.  Dillashaw should land some very solid combos and also could find a home for the right high kick en route to either a late stoppage or a decision victory.
Play: Dillashaw 1.43
Dong Hyun Kim vs Tarec Saffiedine
I'm curious to see what Kim shows up in this fight.  Will it be the great clinch and positional fighter from his earlier days in the UFC or will it be the Kim who comes forward with a vengeance and risks getting KO'd in order for a flashy finish like in his last three fights.  He was KO'd by Woodley with that strategy back in 2014, but he still employed it against Josh Burkman in his next fight.  He ended up winning that fight in the third round via submission, but Burkman dropped him several times earlier in the fight, which is very concerning.
The good thing for Kim though is even if he does employ that wild strategy looking for a highlight reel finish Saffiedine does not have a ton of punching power with which to put him away.  If Kim employs that strategy with a ton of output and throws in some takedowns I do see the judges favouring him in this fight even if Tarec is able to land the more technical strikes.  Judges will sometimes side with the guy doing crazy techniques even if they aren't doing as much damage as his opponent.
Also, Kim really does have finishing ability with this new style, so it's not out of the question he catches Saffiedine or is able to take him down and do work on the mat for a submission.
Play: Kim 1.72
Ray Borg vs Louis Smolka
The final fight on the main card is a great tilt between a couple of very solid flyweight prospects.  Louis Smolka was on a tear before his submission loss to Brandon Moreno back in October.  He should have the edge on the feet in this matchup, but unfortunately for Smolka, he loves to grapple and that's Ray Borg's wheel house.  Borg should win the grappling and wrestling exchanges, which is likely where this fight will be decided.  People seem to be a bit down on Borg after his loss to Justin Scoggins in February of this year, but that was a bad style matchup for him and this is a great matchup for his style.
Play: Borg 1.80
Neil Magny vs Johny Hendricks
This is a pick'em fight on most sportsbooks between a fighter who was on the rise until his recent loss to Lorenz Larkin in Neil Magny, and a fighter who is an ex-champ that hasn't looked good in his last two contests.
I personally think people are giving up on Johny Hendricks.  Yes, he had a bad game plan and looked awful against Wonderboy Thompson and then didn't look great against Gastelum, but he's a ex-champ.  The question is really whether we see the prime version of Johny Hendricks.  I think we do.  He knows that a loss in this fight could be the beginning of the end of his career and he is saying he's refocused by going back and training wrestling with his old coach.  If Hendricks employs a wrestling-centric approach I think he wins this fight.
Magny is an ok wrestler, but he's not on Hendricks' level in that regard.  Add in the fact that Magny has often got tuned up in the first round of many of his recent UFC wins and I think you also have to worry about the big left hand of Johny Hendricks finally finding a home once again for an overdue KO.
Overall, I just think Hendricks is the superior fighter.  If a version close to a prime Hendricks shows up he should get the win.
Play: Hendricks 2.00
Be sure to check out our UFC betting information page to learn more about betting on UFC events and make sure to take advantage of the promo I outlined at the top of the page.
Tagged With : Amanda Nunes • Ronda Rousey • UFC 207 • UFC betting