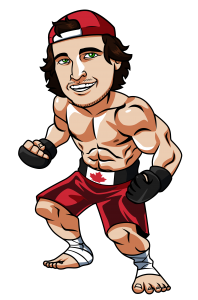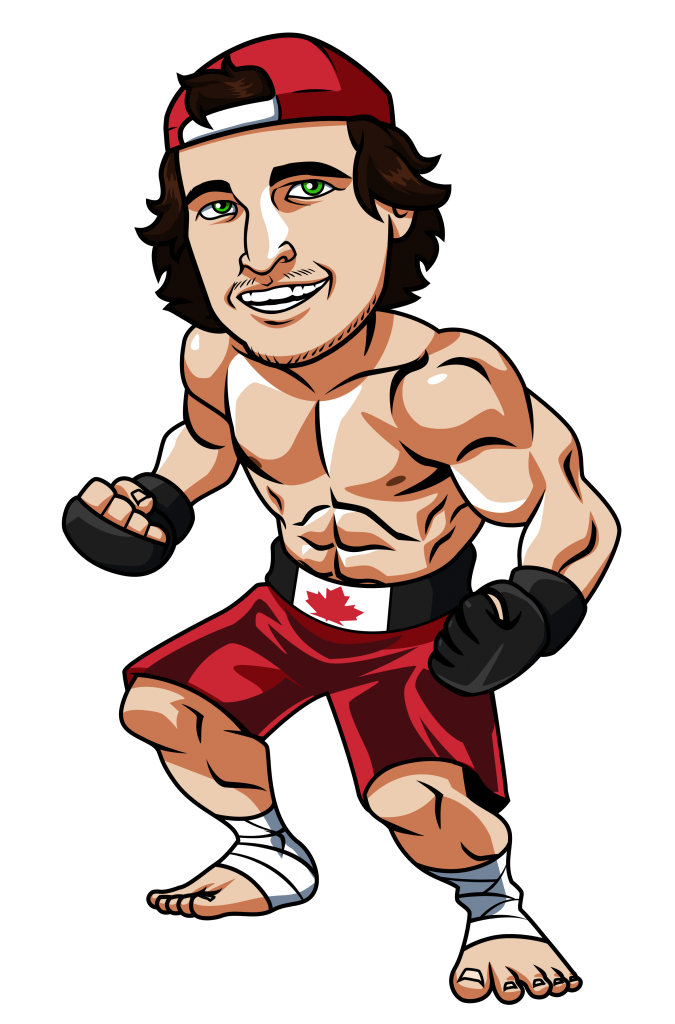 Last week I ended up going 1-2 in my main card picks for UFC Fight Night: Cruz vs Dillashaw.  The fight I got right though was the big one with Cruz outpointing Dillashaw over 5 rounds.  I loved that fight and am looking forward to whatever Cruz does next.
This week we have a decent UFC on Fox card with Johnson vs Bader surely acting as a title eliminator fight in the light heavyweight division.  I'm also looking forward to seeing Ben Rothwell face Josh Barnett in a battle of two high ranked heavyweights and also watching top prospect Sage Northcutt get another fight in the UFC to kick off the main card.
I'll be using the best odds I can find among our top rated sportsbooks for Canadians for these picks.
To learn more about the various MMA bets you can make, check out our MMA betting info page.
This card gets underway at 3:30pm EST on UFC Fight Pass.  From 5pm to 8pm you can check out the prelims on TSN2 in Canada, and then at 8pm the main card gets underway on CTV Two.
Anthony Johnson vs Ryan Bader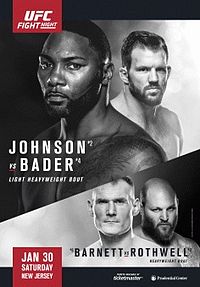 This is a very interesting fight between two top fighters with very different styles.  Anthony Johnson is arguably the most dangerous man in MMA with the ability to get a devastating knockout finish at any point in the fight.  Bader on the other hand likes to push the pace and grind out wins inside the Octagon.
Johnson is coming off a KO victory over Jimi Manuwa to put him right back in the discussion for a title shot after his loss to Daniel Cormier a little less than a year ago.  Johnson also has devastating knockout finishes of Little Nog and Alexander Gustafsson within the past couple years.
Bader is riding a 5 fight win streak inside the UFC, including some big wins over Saint Preux, Phil Davis and Rashad Evans in his last three outings.  That would likely be enough to get a title shot for a more exciting fighter, but Bader's lack of finishes has him lined up with Anthony Johnson to get that elusive shot.
I see Bader as a weaker version of Daniel Cormier, which is why I think he could have the perfect strategy to win this fight.  If he can survive the first couple of rounds against Anthony Johnson, Bader could take a fatigued Johnson into deep waters and pull out a close decision.  I think the odds make it worthwhile to take a flyer on Bader in this one.
Play: Bader 3.60
Josh Barnett vs Ben Rothwell
Ben Rothwell is on the way up and Josh Barnett is on the way down.  At least that's how I see it.  Yes, Barnett was able to get an impressive victory over Roy Nelson in his last time in the Octagon, but that is basically like fighting against a punching bag while dodging huge wind up knockout shots that Nelson is known for.  I don't read much into it.
I do read into Ben Rothwell finishing both Alistair Overeem and Matt Mitrione in his last two fights.  These are two very tough heavyweights and it should be noted that since his knockout loss to Rothwell, Overeem has put together some big wins over Struve, Nelson and dos Santos.  Rothwell just keeps improving and ever since he opened his own MMA gym and started coaching an MMA competition team we've seen Rothwell's fighting get to that next level.
Next we have to take into account that Barnett is likely off the PED's that it was suspected he was on for a good chunk of his career.  What kind of Barnett are we going to see in the Octagon this time out?
I'm on Rothwell all day here.
Play: Rothwell 2.15
Iuri Alcantara vs Jimmie Rivera
Alcantara is a big step up in competition for Rivera, who is fighting in his home town of New Jersey, but I think he's ready for it.  He's had a couple of big wins in the UFC and he's looked very good in many of his fights, which is why he's the favourite in this one against a seasoned veteran in Iuri Alcantara.  I think Rivera will have the benefit if this fight goes to the ground because of his wrestling ability, and he can also throw some bombs.  I expect Rivera to get the win in his home town and really start to move up the rankings in the Bantamweight division.
Play: Rivera 1.59
Sage Northcutt vs Bryan Barberena
Sage is one of the new poster boys for the UFC.  He's only 19 years old and he's a ridiculously tremendous athlete.  He has two quick wins in the UFC and he's looking to make it three before his 20th birthday.  You just know that the UFC wants Sage to keep winning his fights so they can continue to market him as a rising star.
I don't know a lot about Bryan Barberena, who took this fight on two weeks notice to step in for Andrew Holbrook, except that he gets his wins via knockouts from punches.  I don't think the UFC would risk putting Sage in the Octagon with someone who has a legitimate chance to beat the kid, which is why I'm all over Northcutt to add another win to his UFC resume.
Play: Northcutt 1.25
Tagged With : Anthony Johnson • Ryan Bader • UFC betting • UFC on Fox • UFC picks