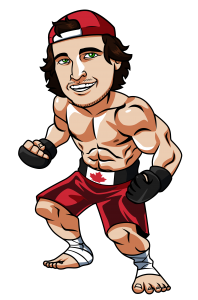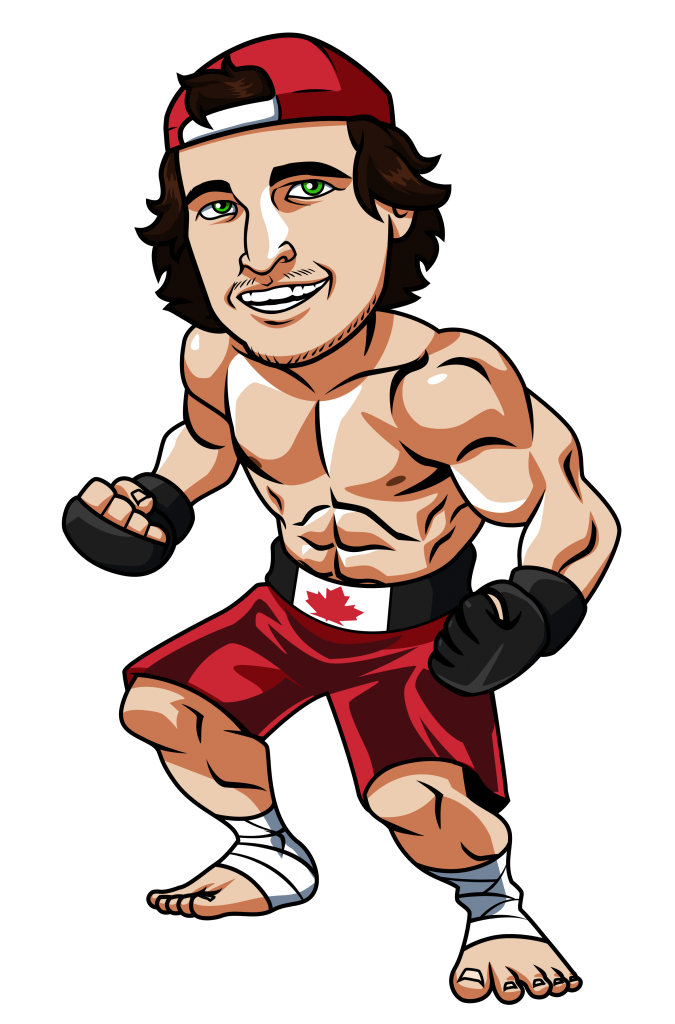 Last weeks UFC on Fox card was a lot of fun.  On the main card we kicked things off by having the Sage Northcutt hype train derailed with a very quick tap against Barbarena.  Then Rivera won a great back and forth fight with Alcantara and Rothwell continued his rise up the heavyweight rankings with a nice submission victory over Josh Barnett.  In the main event, things went how many people thought they might with Bader shooting too early, losing position on the ground and then Anthony Johnson knocking him unconscious with some ground and pound.  I went 2-2 last week and will look to improve upon that record with UFC Fight Night Las Vegas this Saturday.
This card was initially supposed to be a PPV event with the heavyweight title on the line, but after Cain Velasquez and Fabricio Werdum both bailed on the fight to injury the UFC did the right thing and downgraded to a free card.
I'll be using the best odds I can find among our top rated sportsbooks for Canadians for these picks.
To learn more about the various MMA bets you can make, check out our MMA betting info page.
Johny Hendricks vs Stephen Thompson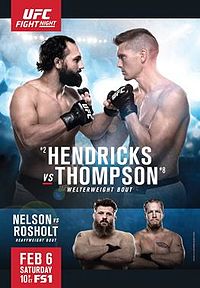 We haven't seen much of Johny Hendricks since his controversial split decision loss in his title rematch with Robbie Lawler in December of 2014.  He came back three months later and was able to earn a decision win over Matt Brown to keep his name in the title discussion, but a botched weight cut last October when he was meant to fight Tyron Woodley derailed his progress.  He's now taken a step back in the race to get his belt back and wouldn't you know it he is going up against one of the most dangerous finishers in the division.
I personally thought Hendricks won that second fight against Robbie Lawler and it can also be argued that he won his fight against GSP for the Championship in 2013 as well.  Those are his only two losses  since 2010, which shows that he truly is elite at Welterweight.  The problem becomes the fact he's turned into a bit of a decision machine.  He hasn't earned a knockout since 2012 and without finishes it's hard to really gain the attention of the UFC when you're looking for title shots.
Hendricks fights with a very safe style these days trying to make sure he out points his opponents.  The problem with that strategy in this fight may be that his opponent knocks people out in ways you don't normally see.  Stephen 'Wonderboy' Thompson is riding a 5 fight winning streak in the UFC and that includes knockouts over Robert Whittaker and Jake Ellenberger in the past couple years.  He's also the only fighter to beat Patrick Cote in the past 3 years, with the Canadian going 6-1 in his last 7 UFC fights (the only loss to Thompson).
I think both of these guys are better than they're given credit for, which is why I'm a bit upset that this match was made.  That said, I've got to go with Johny Hendricks.  He looks lean and mean since his weight cut battle and that should only help him in the cage.  He has experience in 5 round fights, and although he probably lost two of them by taking his foot off the gas, you have to think he's learned from that.  If he can avoid being knocked out early this should be a win for Johny.
Play: Hendricks 1.45 @ Bet365.com
Roy Nelson vs Jared Rosholt
First of all, I'm surprised that Roy Nelson is such a big favourite in this fight.  Yes, he's fought much harder competition than Jared Rosholt, but he's also lost to that harder competition.  Nelson is only 1-5 in his last 6 fights in the UFC, with his only win coming over Big Nog, who is almost 40 years old and definitely past his prime.  He's had losses to Barnett, Overeem, Mark Hunt, Cormier and Miocic in that span.  Yes, these names are pretty much the who's who of the UFC's heavyweight division, but watching the fights you really just saw how good Nelson was at getting beat up.
Rosholt pulled off a decision win over Stefan Struve in his last fight in the Octagon as he was able to bring the fight where he wanted it to go against the big man.  I'm expecting more of the same in this fight.  He will likely be the more active fighter and if he can avoid getting caught by the big overhand right from Nelson I think he has a decent shot at a win.
Play: Rosholt 2.40 @ Bet365.com
Saint Preux vs Cavalcante
Saint Preux is coming off a loss to Glover Teixeira, but before that fight he'd knocked out Patrick Cummins and Mauricio Rua, two decent names in the division.  He has shown the skills needed to finish fights from any position and I expect him to get another finish against the ageing Brazilian this Sunday.
Cavalcante has lost two fights in a row and three of his last four.  His only win came against Igor Pokrajac, who is not a big name in the UFC by any means.  Once again Cavalcante will be biting off more than he can chew and this fight will once again result in a loss for the Brazilian.  I expect a finish.
Play: Saint Preux 1.28 @ SportsInteraction.com
Benavidez vs Makovsky
Joseph Benavidez has only lost to two men in his MMA career.  The current flyweight champion Demetrious Johnson (twice) and the current bantamweight champion Dominick Cruz (twice).  At the lighter weight class you will almost always see the better fighter win and that is primarily due to the lack of one punch finishing power.  At the lighter weights the saying "everyone has a punchers chance" doesn't really apply.  And for this reason Joseph Benavidez will win yet again.
Zach Makovsky has actually lost two of his last three fights (John Dodson and Jussier Formiga).  Benavidez has actually beaten the latter of the two a few years ago.  Simply put he's not on the same level as Benavidez and he doesn't have the finishing ability to get lucky against a superior fighter.
Play: Benavidez 1.22 @ Bet365.com
Tagged With : Jared Rosholt • Johny Hendricks • Roy Nelson • Stephen Thompson • UFC betting