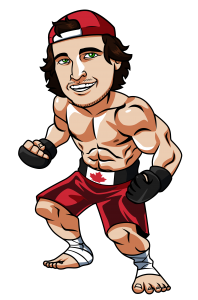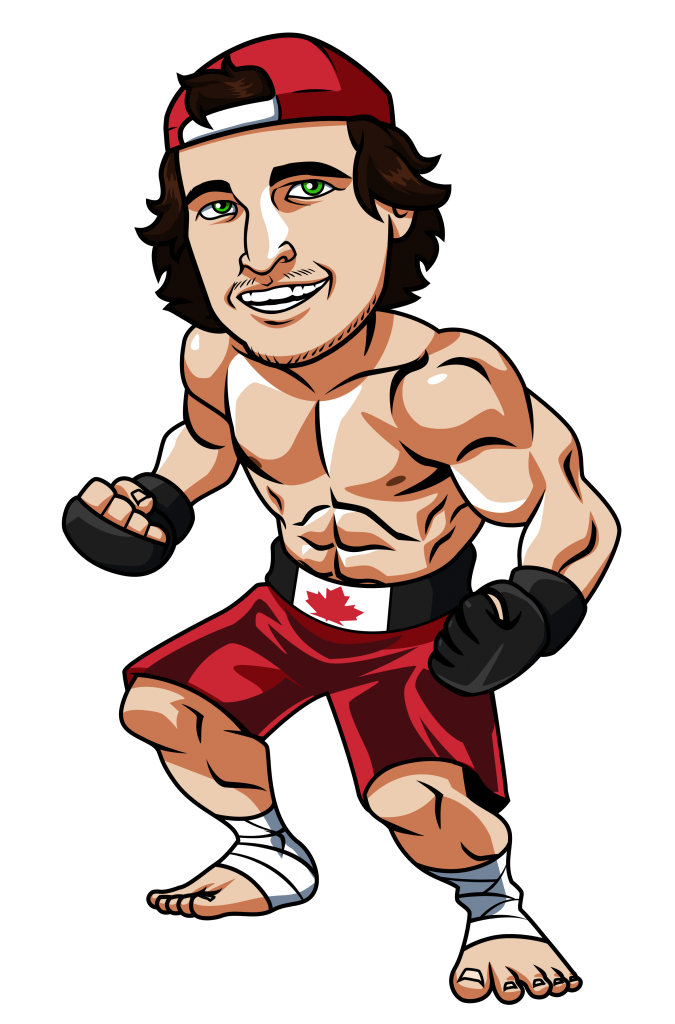 UFC Vancouver was another great success in terms of my betting picks (and also the show was extremely entertaining as well).  My picks went 4-1 on the big fights, with the only loss coming by taking Oliveira as a pretty big underdog against Pettis.  I'm now 8-2 over the last couple of events and want to keep this hot streak going into this weekends Fight Night card in Hamburg, Germany.
This upcoming UFC event is going to be a matinee affair for those of us here in Canada, with the show kicking off at 11:30am EST and the main event getting underway at 3pm EST.  The card is being broadcast on UFC Fight Pass and with some of these main card fights I'd suggest putting down the $10 to watch this card.  You can think of it as a very cheap PPV event, that also gives you access to Fight Pass for a full month.  It's really a solid deal.
The big fights include Andrei Arlovski vs Josh Barnett, Alexander Gustafsson vs Jan Blachowicz and Ryan Bader vs ILir Latifi.  Three meaningful fights between ranked opponents in the heavier weight classes.  Those three fights alone are worth tuning in for.
I'll be giving my picks for these 3 main fights below, and I'll be using the best odds from any of our top rated sportsbooks for Canadian bettors.
Andrei Arlovski vs Josh Barnett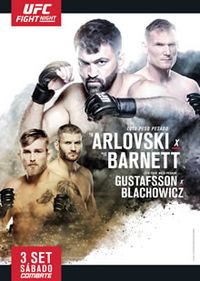 Arlovski is coming off of two early TKO losses, but these losses were against the two guys fighting for the heavyweight belt next week.  That said, I do think that Arlovski was significantly overhyped when he went on his 6 fight win streak.  Travis Browne, Frank Mir or Bigfoot Silva have not exactly been in the win column much after these losses to Arlovski and I think people may have gotten ahead of themselves in regards to Arlovski's level.
That said, he's fighting a guy in Barnett who lost to Browne three fights ago, but that was way back in 2013.  In his two recent fights he's been able to outwork Roy Nelson on his way to a decision win, but then lost to Ben Rothwell via a gogo choke submission back in January.  Just like Arlovski, Barnett is getting older and is far past his prime, but I do think he has more weapons to win this fight than Andrei.  Look for Barnett to push the pace and outwork Arlovski in this fight.  If this fight goes to decision Barnett will win for sure, so Arlovski's best hope is to land a bomb early.  He definitely has the ability, but I expect Barnett to be very careful of Arlovski's power and to push the pace and grind in order to not allow Andrei to unleash his power.
Look for Barnett to get the win.  He has more of a chance for an early finish than Arlovski and if the fight goes past two rounds it's definitely Barnett's fight for the taking.
Play: Barnett 1.67 @ SportsInteraction.com
Alexander Gustafsson vs Jan Blachowicz
This is a fight meant to get Gustafsson back in the win column, which should set him up for a rematch with one of the big three in the division for his next fight.  Yes, Gustafsson has lost 3 of his last 4 outings, but it was only the fight with Anthony Johnson where he looked bad, and let's face it, if Johnson gets his hands on you early it's not going to be a good night for anyone.  Outside of that Gustafsson had an epic battle with Jon Jones that was fight of the year in 2013.  It was a fight that many people though he won.  His most recent loss was a title shot split decision loss to Daniel Cormier in a fight where he had a pretty good strategy against the Champ, but didn't engage enough to get the win.
What I'm trying to say is that Gustafsson is still without a doubt one of the top fighters in the Light Heavyweight division.  He's only lost to the elite of the elite and even then the fights have been close.  Jan Blachowicz is not an elite fighter in the division.  He's lost two of his last 3 fights and those included decision losses to Jimi Manuwa and Corey Anderson, both of whom are not at the level of Gustafsson.
If Gustafsson fights smart, which I expect him to, he should have no trouble picking apart Blachowicz and get his name back in the win column.  After that I think a great fight to make would be Gustafsson vs Jones as a title eliminator if Cormier is so set on facing Johnson in his next title fight.
Play: Gustafsson 1.16 @ SportsInteraction.com
Ryan Bader vs Ilir Latifi
Bader is without a doubt one of the top wrestlers in the division and even though he's shown himself to be a very game contender in the light heavyweight division, he's destined to always be a gate keeper because his style is not fan friendly.  Even a 5 fight winning streak over some big names in the division was only enough to get him a title eliminator fight against Anthony Johnson, which he ended up losing quickly by knockout.
Bader seems to only lose when he's finished.  He's 9-0 in his UFC career in fights that go to decision, but he's been finished in each of his 5 losses.  Recently it's been knockouts that have finished him off.  He was KO'd by Johnson in his last fight and he was also TKO'd by Teixeira in 2013 and KO'd by Machida in 2012.  Now he's up against Ilir Latifi, who has shown a great deal of KO power in his UFC wins, with 3 KO wins in his last 5 fights.  His last fight was a decision win over Gian Villante in a fight that really didn't have a lot going on.
I think Latifi poses a big threat to Bader in this fight.  His takedown defense in the UFC is currently at 100%, so it will be interesting to see whether Bader is able to get him on his back.  That will likely be the difference in this fight.  If Latifi is able to land some of his big punches when Bader goes in for a takedown then Latifi will win, but if Bader is able to control this fight on the mat Bader should win another decision.
Based on the odds my money is on the underdog here.  Latifi has such a low base that he's able to stuff takedowns that other guys cannot and he has so much power in his short arms that he can KO guys from very close range.  I could see Latifi finishing Bader in this one, which would set Latifi up for another big fight and significantly boost him in the rankings.
Play: Latifi 3.00
Check out our UFC betting section to learn more about betting on UFC events including how to read the odds, some prop bets you can make and more.
Tagged With : MMA betting • UFC betting • UFC Hamburg • UFC picks