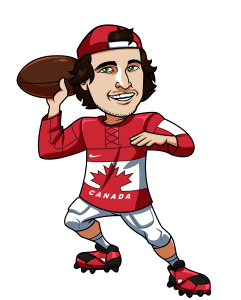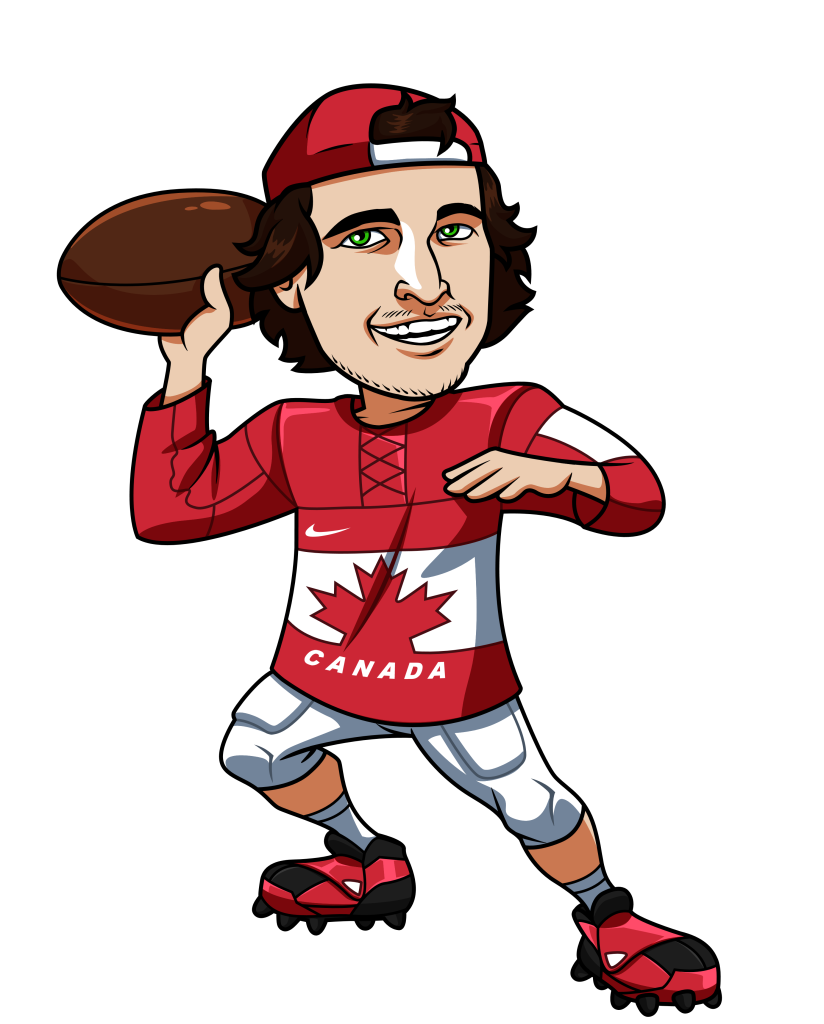 The NFL regular season has come to a close.  Last week my lineups didn't do as well as the previous week and a lot has to do with DeAngelo Williams getting injured, considering he was in at least half of my lineups and most of the ones that would have had a shot to do damage went down with DeAngelo's ankle.  The bright side of my Week 17 picks was the QB+WR targets, with Big Ben and Antonio Brown having a big game, and the Eagles vs Giants game being a shootout, as expected, but unfortunately the running backs got in on the action more than I was hoping.  With only 4 games to choose from this weekend you're really going to try to hit the chalk plays, as well as hit on the few lower owned guys that end up going ham.
Because there are only four games this week I've decided to include all my analysis into this one article.  So it's one stop shopping for my top picks of the week right here.
DraftKings.com is still going big in the playoffs with a $3.5 Million guaranteed Milly Maker this week, while most of the other contests are keeping their high guarantees.  So there's still plenty of quality fantasy football action left.
Click here to set a lineup at DraftKings.com for Wild Card week.
Here is a full DraftKings review for anyone unfamiliar.
Alright, let's get into this…..
QB + Receiver Stack Target
Kirk Cousins ($5900) + Jordan Reed ($6300) and DeSean Jackson ($4500) or Pierre Garcon ($4200)
This is going to be my favourite stack of the week.  Kirk Cousins has been playing absolutely lights out for the past four weeks and really the entire second half of the season.  He threw 3 TD's in Dallas last week on 15 attempts before sitting down for the game.  He's just on another level right now and he has one of the best matchups you'll find in the playoffs against a Packers defense that has not been quality of late.  The Packers lost 20-13 at home to the Vikings last week in a game that decided the division winner, and I think this goes to show the quality of the Packers right now.  They also gave up 38 points to the Cardinals a week earlier.  This is just a great spot.
As for the stack targets, you have to have Jordan Reed first and foremost.  Reed went absolutely ham weeks 14-16 before resting for most of the game last week.  His point totals were 30, 27.4 and 36.9 in weeks 14-16.  He's the most expensive TE on the slate, but he's almost a must-own in my opinion.  I expect him to be over 60% owned, but he's a chalk play I think you have to be on.
As for the second stack, I think you can choose either DeSean, Pierre, or both.  Jackson has the higher upside for the long bomb TD's, but Garcon is likely a more consistent play.  I will probably be splitting my action with double stacks of Reed & Jackson and Reed & Garcon.  With only 4 games on the slate it's also not ridiculous to play all 3 with Cousins.
Running Back Targets
Running back is a very difficult position to figure out this week.  Adrian Peterson will likely be the highest owned RB even though he is the highest priced RB on the slate and he's up against the Seahawks, who are the top defense against the run in the league, and who are also 5.5 point favourites over the Vikings, which could result in AP not being used as much late in the game if the Vikings get behind, which is very possible against the Seahawks offense that has found new life.  I'll probably be fading AP this week, but there aren't too many other spots to go.
DeAngelo Williams status is up in the air.  If he does play I think he is the best play on the board, but I don't want to touch either of his backups, both of who are very underwhelming fantasy options.
Marshawn Lynch's status is also up in the air at the moment.  It looks like he has a good chance to return, and if he does I think he is a very strong play adding to this Seahawks offense that has really found it's groove.  I suggest you continue to monitor Beastmode throughout the week to see if you can play him on Sunday.
I'm also considering Jeremy Hill at $5000.  He has been getting the lions share of carries in the Bengals offense and he is a threat to break the 100 yard plateau and add in a touchdown or two on the ground.
Overall, the running back targets aren't too appealing this week, so be sure to monitor the Williams and Lynch injuries to see if you can play either of them in decent spots.
Wide Receiver Targets
Antonio Brown ($9600)
Brown's price jumped yet again to $9600 after a 39.7 fantasy point performance last week in Cleveland.  This is the highest price I've seen this season, but if you can fit Brown into your lineup I think you have to.  I expect Big Ben to go to Antonio Brown a ton this game, especially if DeAngelo Williams doesn't go.  The ridiculous price, along with the fact that Hopkins and Green both have much better matchups may result in Browns ownership percentage staying under 50%, but I wouldn't be surprised if he's the highest owned player this week along with Jordan Reed.  That said, he's a chalk play that I will be on plenty once again, because it has become the norm for him to break 30 points and if he does that he has to be in your lineup.
Doug Baldwin ($6700)
Baldwin was quiet last week, but that's partly because the Seahawks offense really shut it down after taking a big lead on the back of Wilson's 3 first half TD's.  Baldwin is still going to be Wilson's favourite target this week and he's been ridiculously consistent in putting up big games since week 10 this season (29.4, 12, 41.5, 26.4, 32.2, 20.5, 28.8).  Those are just ridiculous fantasy point results from week 10-16.  I will be having a lot of exposure to Baldwin this week.
DST
Kansas City Chiefs ($4000)
When possible I think it's advantageous to pay up on defense to get the Chiefs.  They have a great matchup against Brian Hoyer and the Houston Texans.  I expect the Chiefs to be able to shut down the Texans offense and if Hoyer is forced to open up late in the game I can definitely foresee a pick 6 in the cards.
If you want to pay down I think the Redskins at $3300 is also a decent play against a Packers team that seems out of sorts.
Click here to set your lineup at DraftKings.com….
Tagged With : Daily Fantasy Targets • DraftKings • Wild Card Playoffs