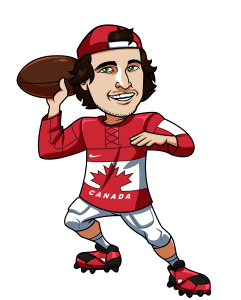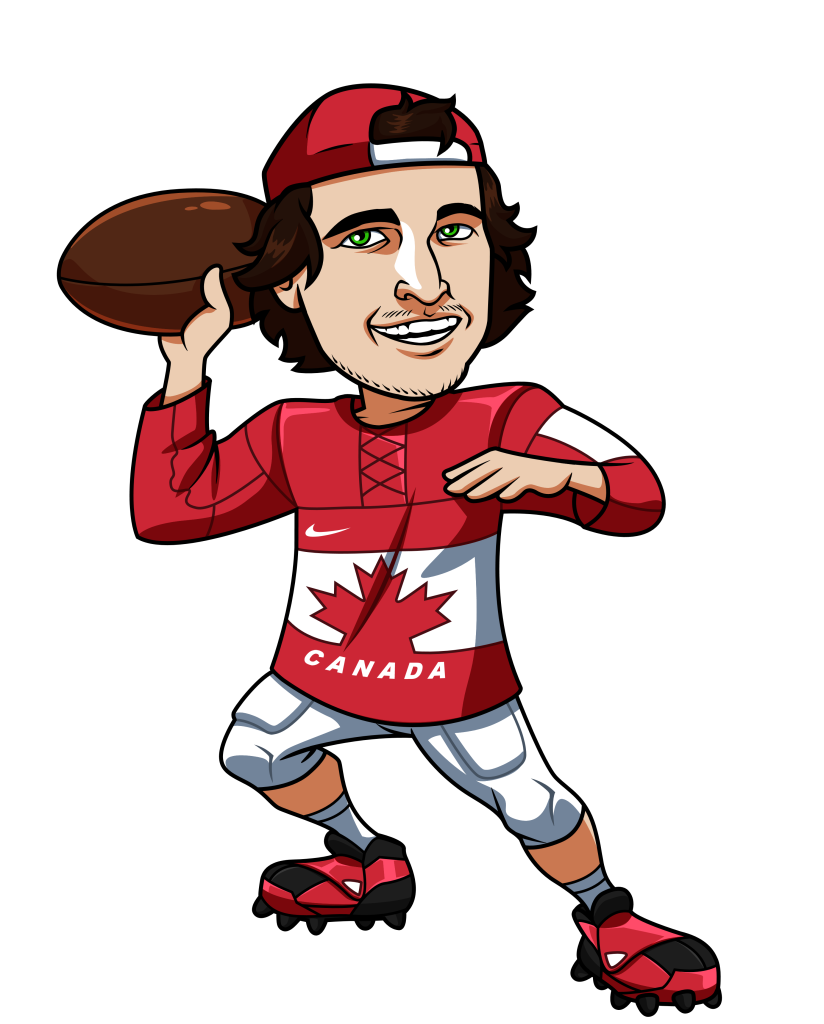 Week 4 went alright for me in daily fantasy and I ended up with a small profit even though I was mostly playing GPP's (and I didn't take any down).  The running back position was one where I excelled thanks to having Devonta Freeman in about 50% of my DraftKings lineups.  If you wanted to cash at DK this weekend you pretty much needed to have Freeman in your lineup because it wasn't really a high scoring week so his 37.9 points really separated you from the pack.  Overall, my running back targets last week did fairly well and if I had stuck only to the ones that I liked at the beginning of the week (you know before your brain gets bombarded with information and you start to second guess your picks) I would have done even better.
My targets last week (you'll have to take my word for it because I didn't do a post) were Le'Veon Bell, Latavius Murray, Devonta Freeman, Mark Ingram, Frank Gore and Karlos Williams.  In addition to Freeman, Le'Veon Bell went off for 31 points, Mark Ingram had a respectable 18.8 and Karlos Williams more than paid off his price with 16.  I did pivot off of Gore in a lot of my lineups after finding out Luck was out which ended up being the right move because he only scored 12.7 points, while Latavius Murray did not at all live up to expectations with his 8.1 points.  All-in-all though I still think these were pretty strong targets, especially considering some other big name RB's like Lacy, Peterson, and even Forte or Charles didn't have big games.
I had to mention that Mark Ingram being ruled down before crossing the plane on his big TD run cost me big this weekend.  One of my Milly Maker lineups with Ingram had jumped from $250 to $750 after that play (not to mention many of my other lineups bumping up their cashes), only to have it reversed when he was ruled down with inches to go.  I think the football definitely crossed the plane, but I'm biased.  That's the way it goes sometimes daily fantasy.
Wow, that was a long intro.  Ok, this week I've already tagged 4 running backs that I'm going to target for week 5.  I'm hoping that by writing this post I am more likely to stick with these players, rather than be swayed by all the info I read during the week.
All the prices below are from DraftKings.com.  These picks are also meant for DraftKings because you'll notice that all of my RB picks can catch the football, which helps out huge at DraftKings.
Click here to check out the prices for Week 5 at DraftKings.com.
Le'Veon Bell ($8,500)
Bell is by far the highest priced running back this week, but rightfully so.  He's crushed it since returning from his suspension with 26.2 and 31 points in the two games he's played this season.  With Mike Vick as the Steelers QB his value jumps even more as Pittsburgh called a lot of safe plays last week that ended up in check downs to Bell.  This is a perfect spot as well, with him up against a Chargers team that has given up the 31st most points to RB's this season.  A lot of that has to do with the fact the Chargers found themselves behind in the majority of their games this year, but I expect more of the same to happen this week.  He's going to get his 20 carries and 7+ receptions every week he's healthy.  De'Angelo Williams also only took away 2 of his carries last week so the backfield is his.  He's also playing in the Monday night game, and I love to have a Monday night hammer that has the potential to bump you 30+ points.  Add in the fact that I think this guy is the best running back in the league by some margin and you see why I came to this pick.  I'm going to pay up for Bell whenever I can.
Devonta Freeman ($6,300)
I had a lot of Freeman last week and I'm going to have more of the same this week, even though it's a steeper price.  This Atlanta offense is firing on all cylinders right now and this opens up a lot of room for a running back.  Add in the fact that he is a great catcher out of the backfield (5 receptions in last 2 games) and you have a guy with a huge ceiling here.  The Falcons are 9 points favourites in this one so Freeman will be used often if they get up, which I expect them to.  It shouldn't worry you that Terron Ward had 19 rushing attempts last week to just 14 for Freeman.  The Falcons were up 28-0 before Ward started to get any of the touches.  Freeman should be the full time back again this week.  I'm personally probably going to have either Freeman or Julio on every one of my lineups because the Falcons will be putting up points at home against the Redskins defense.  The Washington defense is ranked #1 against running backs this season, but that doesn't worry me too much because they won't be able to stack the box with the threat of Julio on the field.  I definitely like Freeman again this week, but make sure that Tevin Coleman isn't back from injury because that could throw a wrench into his fantasy value.
Karlos Williams ($5,700)
***EDIT*** It's been reported that Williams suffered a concussion in that loss to the Giants last week.  He will have to go through the NFL concussion protocol before he's able to suit up this week.  This puts his availability very much in question, so monitor this throughout the week before slotting him in your lineups.
Everyone and their mother was on Karlos Williams last week at DraftKings for just $3,400.  This week he is up to what his price should be, but I still think he's a great play.  He was bottled up at the line by Giants defense that was committed this week to stopping the run, but I still thought he played fairly well, he just wasn't able to break through for a big run.  It also didn't help that the Bills were playing catch up for most of the game.  I did like his ability to catch the ball out of the backfield though, which resulted in the majority of his DK points thanks to 3 receptions and a reception TD.  This week he's up against a good and rested Titans defense, but I still think his ceiling is very high.  If the Bills offense doesn't take so many penalties this week I expect Williams to break the 20 point barrier.  Williams got every single on of the Bills carries out of the backfield and that's something I love when picking my running back at DK.  If you get all the touches you have the opportunity to have a huge game.  The Bills are 3 point favourites as well and if they can get ahead by a touchdown early I think Williams comes into play big time.
Doug Martin ($4,700)
Martin has quietly had a very good Week 4.  He had 20 carries for 106 yards and has also emerged as a strong receiver out of the backfield with 5 receptions last game.  His 28.3 DK points would have made him a great pick last week.  I'm expecting more of the same this week.  The Bucs are back at home and this time they are facing a Jags team that just can't seem to get it together.  I think the Bucs should be able to grab the lead in this one, which will leave Martin in play for the entire game.  Martin is also clearly the main back in Tampa Bay, with the carries count between him and Sims breaking down to 20 to 6 last week.  I'm most excited about the Bucs using Martin in the passing game because that is huge at DraftKings.  I think Martin is definitely in line for another big game this coming week and for only $4,700 you can pay down for Martin in order to get someone like Julio on your roster.
The other two guys that I might sprinkle into my lineups when the opportunity presents itself are Matt Forte and Jamaal Charles.  Both of these guys are every down backs on their team and they can both also catch a ton of balls in the passing game.  I don't mind taking either of these guys this week if I can't afford Le'Veon Bell.
As you can probably tell when I'm looking for a running back at DraftKings.com I'm looking for someone who is going to have the most opportunity to have a big game.  That means they should be on the field for almost every snap, be a target in the passing game and also be the third down & red zone back.  I look for these opportunities more than the matchup even because anything can happen in terms of game script.  Yes, it helps if the RB doesn't get behind in the game, but that doesn't necessarily affect their ceiling because the underdog can stay competitive throughout the game in the NFL very often.
There's still a week until I get to see how these 4 guys perform, but I think I'm pretty committed to having them in a lot of my lineups.
New sign ups at DraftKings get a 100% matching bonus up to $600.  Click here to sign up.
Tagged With : DraftKings • Running Backs • Week 5