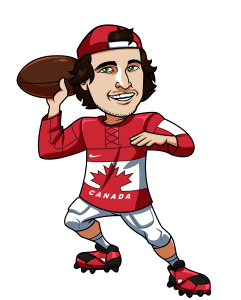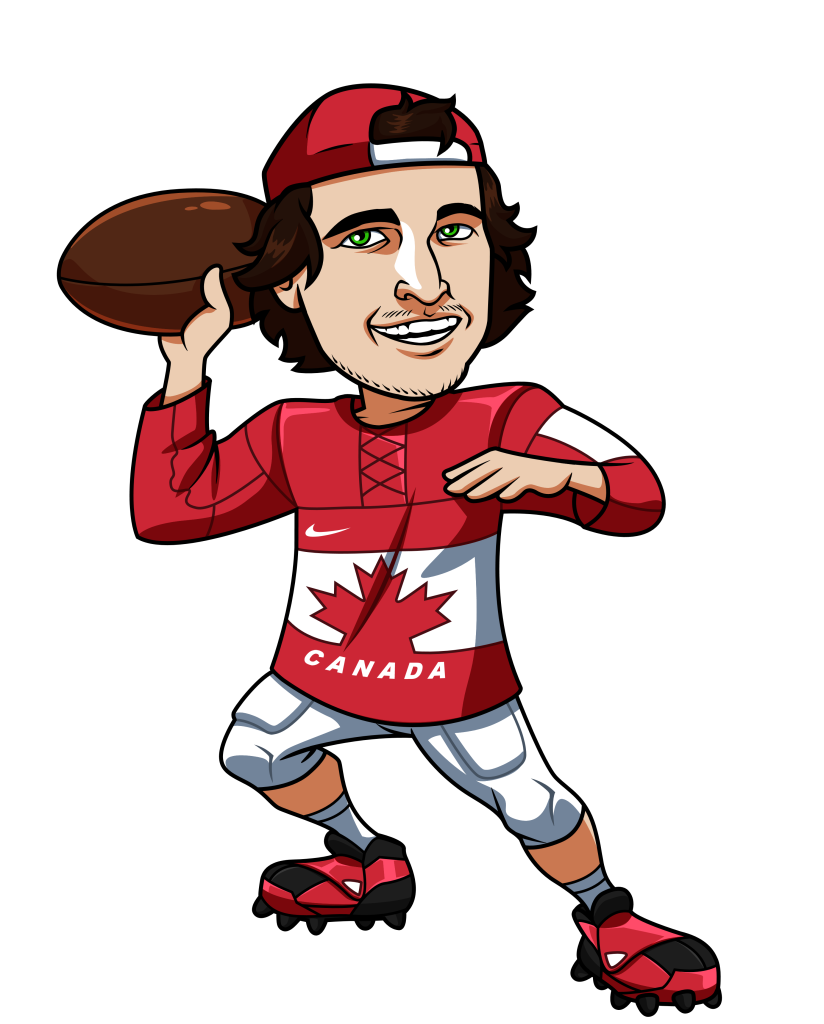 Let's get right into it this week.  I have 3 QB + receiver stacks that I'm going to be rolling out this week at DraftKings.  Week 3 was a nice profitable week for me, which resulted in a nice bankroll bump that will allow me to enter far more lineups this week.  That means I have to be on the right plays that much more this week.
All of the prices I'm using are from DraftKings.com and the stacks are for PPR leagues, which is the scoring method used at DK.
Click here to set your week 4 lineup at DraftKings.com.
Check out my running back plays this week here.
Cam Newton ($7,800) + Kelvin Benjamin ($7,100)
I'm going to be all over the Newton to Benjamin connection this week in a great bounce back spot.  Two weeks ago Newton + Benjamin were in the Milly Maker winning lineup after going off for a combined 67.62 points against the 49ers.  Then last week Newton didn't target Benjamin once against the Vikings.  That strategy did not work with the Panthers only putting up 10 points and I fully expect Newton to realize he has to trust his biggest weapon to succeed moving forward and I think he will go back to the Benjamin well a ton this week.
The Falcons are the second worst team against opposing QB's after 3 weeks and are ranked 20th against opposing WR's.  You could also go with Greg Olsen here for $6,000 because the Falcons are the worst team in the league against tight ends, but I think there are some very strong plays in the lower price range at TE, so I think there is merit to keeping the stack to just Newton and Benjamin (that said, I'll definitely be including Olsen in some of my Newton stacks this week).
The Panthers are only 3 point favourites in Atlanta this week and if this game stays competitive I could see Newton scoring 40+ DK points.  He's as competitive as they come and I know he will be ready to rack up an impressive stat line after a rough week 3.
I expect Newton to be the highest owned QB this week, but I still think he will only be around 15% because QB ownership is usually fairly flat because there are so many strong options week to week.  If this is the case, I think you have to be overexposed to Newton.
Brian Hoyer ($5,000) +  Zach Miller ($2,700) + Kevin White ($3,400)
***You'll have to monitor throughout the week whether Hoyer or Cutler plays this week, but either way with Cutler priced at only $5,300, this stack still stands.
This is about as cheap as a stack as you will find, and it's one that I really like against the Detroit Lions defense.  First of all, Hoyer should not be a minimum priced QB.  He put up 22.38 points last week, on the road against a strong Cowboys defense, which easily pays off the $5k minimum.  I also think he has a much higher ceiling this week against a Lions defense that ranks last against QB's this season.
My favourite receiver for Hoyer is Zach Miller at just $2,700 at tight end.  The Lions are very susceptible to tight ends putting up points and TD's down the middle of the field.  They're 31st against TE's this season and have given up an average of 72 yards and 8 passes to the tight end position each game.  Miller put up 27.8 DK points last week with Hoyer at QB and I think he could have another big week this time around.
My second favourite receiver is Kevin White at just $3,400.  He was Hoyer's favourite target last week with 12 targets against Dallas and he fits the type of player that could scorch the Lions perfectly.  Detroit is worst in the league against "other wide receivers" and if you pencil in Jeffery as WR1 and Royal as WR2 then Kevin White fits this definition.
Whatever you do with your Hoyer stack just make sure you include Zach Miller.  After that I'd suggest rolling the dice on any of White, Royal or even Jeffery if you wanted to do a double stack.
Matt Stafford ($7,300) + Golden Tate ($5,800)
I've given you an expensive stack, a cheap stack, and now I'm giving you what I think will be a very low owned and sneaky stack.
Matt Stafford is the third most expensive QB this week and even though he's had a great start to the season with two 29+ point weeks, it seems like people are still wary to roster him.  I had him last week in the Milly Maker and his ownership percentage was only 2.4%.  He's now jumped up $500 and is the third highest priced QB this week, which I think will keep his ownership percentage very low even though he's in a good match up against the Bears.
Marvin Jones is the obvious stack candidate after his massive 41.5 point week that included 205 receiving yards and 2 touchdowns.  Everyone will be back on Jones this week and I think the sneaky play is Golden Tate.  According to FootballOutsiders.com, the Bears defense has given up only 55 yards per game to opposing WR1's, while they've given up 79 yards per game (and more passes) to opposing WR2's.  It's fairly obvious that Golden Tate is the second wide receiving option for Matt Stafford, but I still think he's capable of a big game against this defense.  His price has dropped from $7,300 in week 1 to just $5,800 this week.  He is far removed from his big game potential, with no 100 yard games in 2015, but in 2014 as a WR2 he had 5 100 yard games and I think he's still a quality wide receiver with that kind of upside.
It's hard to stack anyone with Stafford this week because he spreads the targets so evenly between Jones, Tate, Riddick and Ebron, but if you want a sneaky stack I would look in the direction of Golden Tate against the Bears.
Click here to set your lineup at DraftKings.com….
As you can see I'm very interested in the Bears vs Lions game.  I'll definitely be doing some game stacks from that game, but I'll probably go with Cam and Kelvin in about 50% of the my lineups this week.  There are definitely some other interesting spots such as the Saints @ Chargers and the Raiders @ Ravens that I'll be looking at a bit more as the week goes along, but I think I'll be under owned compared to the field on each of those games.
Let's hope we win some big money this week!
Tagged With : DraftKings • DraftKings Targets • NFL week 4 • QB Stacks • Quarterbacks