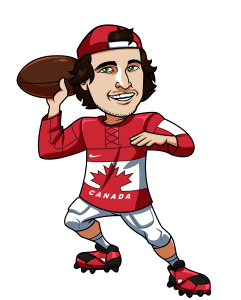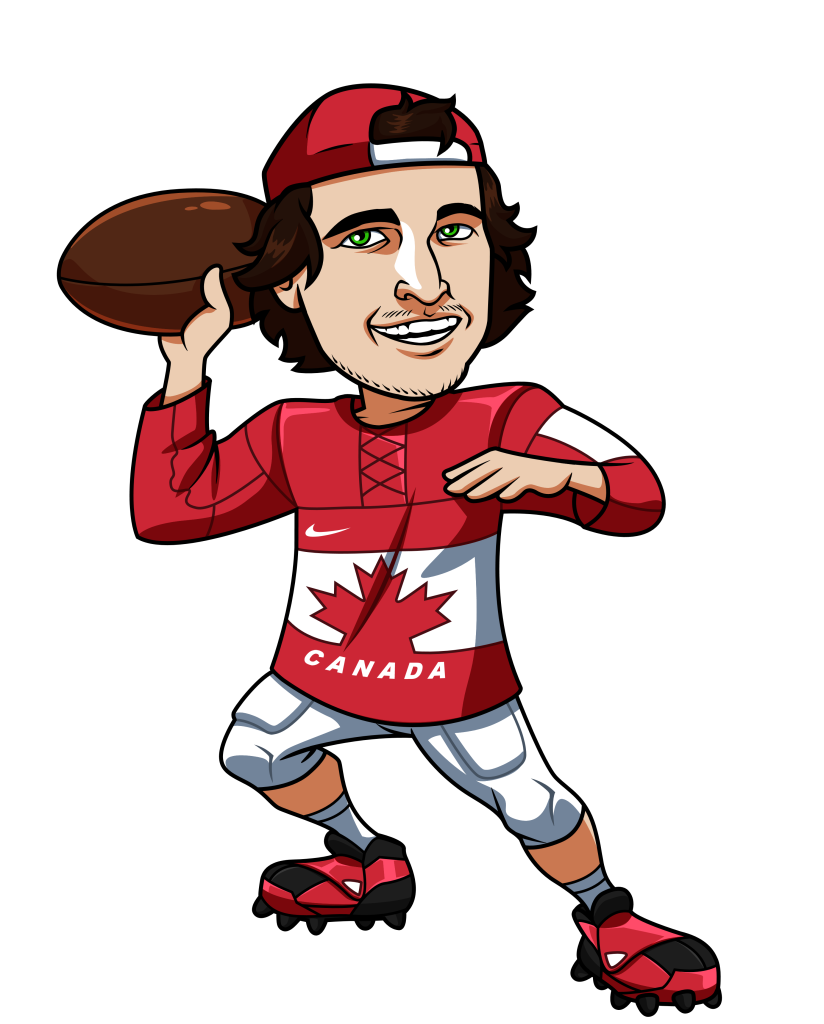 It's the last DraftKings Millionaire Maker of the season!  That means it's our last chance to go for $1,000,000 from just $20.  So let's stop wasting time and get right into it.  I have 5 QB stacks that I will be using this week my favourite being the Stafford stack for the Monday night hammer.
All of the prices below are from DraftKings.com and these stacks are meant for the DraftKings daily fantasy football scoring system.
Click here to set a lineup at DraftKings.com for week 15.
I also have my week 15 Running Back targets post up, so check that out as well.
Carson Palmer ($7000) + Larry Fitzgerald ($7000) or John Brown ($4900) or Michael Floyd ($4400)
The Cardinals potent offense is in a great spot this week against an Eagles defense that simply has a brutal secondary.  I think the Cards could have a field day this Sunday, the trick will be to figure out which player(s) to stack with Palmer.  I'm leaning towards John Brown and Michael Floyd because I see them having close to the ceiling of Fitzgerald and it leaves with a ton of money to play with for the rest of your lineup.
Russell Wilson ($7000) + Doug Baldwin ($5800) or Tyler Lockett ($4200)
The Seahawks offense as a whole has been absolutely on fire lately.  After a slow start to the season Wilson has been the best fantasy QB in the league of late breaking the 30 point plateau each of the past 3 weeks, while tossing 13 touchdowns in this span.
With Jimmy Graham out it seems like Doug Baldwin has become the go-to wideout for Wilson.  He's on an absolute tear putting up 41.5, 26.4 and 32.2 points over the past 3 weeks.  Look for this to continue.  Baldwin is much more expensive this week at $5800, but that is still cheap if he can continue his current form.
Tyler Lockett is a cheaper option at $4200, but after breaking 100 yards receiving last week with 6 catches for 31.4 fantasy points his price tag has bumped up.  He's still a good option to stack with Wilson against a Browns defense that is poor against opposing wide receivers.
**One thing to monitor is the weather for this game.  It's very early in the week, but the forecast has drizzle with 17 miles per hour wind.  If the wind is anywhere near this speed I'll be completely off this stack on Sunday, but if the forecast improves this is a great play.
Matt Stafford ($6100) + Calvin Johnson ($6900) or Golden Tate ($5500) **FAVOURITE STACK**
When Stafford has a favourable match-up he's as good a fantasy QB as you will find in the league, and the Saints defense definitely constitutes a favourable match-up.  The Saints defense has improved slightly since firing Rob Ryan, but they're still ranked 32nd in the league against opposing QB's.  The fact that this game is also in New Orleans in a dome means that the Saints should also put up points, which will lead to Stafford continuing to toss the ball throughout the game.
Calvin Johnson has had a couple down weeks, which has allowed his price tag to drop to a season low $6900 making him great value this week.  He's gone off for 30+ points twice this year in good spots, so he definitely still has the ability.
Golden Tate's seen his price tag jump as he's picked up some of the Megatron slack of late, but I still think he's a great stack option for Stafford this week.  He's now caught 32 balls over the past 4 weeks, which shows he's a big part of this offense of late.
Blake Bortles ($6100) + Allen Hurns ($5600) or Julius Thomas ($4700)
Blake Bortles has been an absolute fantasy stud this year.  He was priced at $5100 for a huge chunk of the season and he was able to win a few players the Milly Maker over the season as a cheap option at QB.  His price has gone up a little bit, but he's still a great value play for a guy who has put up 26.46, 35.78 and 27.7 fantasy points over the past 3 weeks.  Allen Robinson and Allen Hurns are huge threats that allow Bortles and company to pick up a lot of TD's each game.
This week I'm looking to pair Bortles with Allen Hurns or Julius Thomas.  Allen Robinson is the obvious choice, but the Falcons are decent at slowing down a teams top WR.  I also expect Robinson to be much higher owned than Hurns or Thomas.
Matt Ryan ($5700) + Julio Jones ($8500)
Matt Ryan has been brutal this season from a fantasy perspective, but playing the Jags is a great spot and with his decreased price he is a decent option in GPP's.  The Jags are 29th in the league against QB's and they actually have a better running defense than many give them credit for, which could result in the Falcons throwing the ball often in this one.
If you do take Ryan you have to pair him with Julio Jones.  Jones is really the only half decent receiver on the Falcons and I'm expecting him to blow up in this game.  He's only the third highest priced WR this week, so I'm expecting him to be high owned, but I can't see how you completely fade him when he's sure to get over 10 targets and he has that big play ability.
Brock Osweiler ($5100) + Demaryius Thomas ($6800)
If you want to pay down at QB, which I think will be going against the grain this week, my favourite low priced QB is Brock Osweiler.  The Broncos have been forced to let Brock throw the ball quite a bit more of late, and although he hasn't really produced with this extra opportunity there is still the threat of a huge game if he throws the ball 40+ times, which I'm expecting against the Steelers.  The Broncos are underdogs in this game against a suspect Steelers secondary, which I expect to result in Brock's biggest game of the year.
His favourite target has been Demaryius Thomas, with the big QB opting to throw the ball to his biggest weapon early and often.  At $6800 Demaryius is the cheapest he's been all season, but he's still going to get over 10 targets in this game and he has the ability to make that big play and put up huge numbers.
Click here to set your lineup at DraftKings.com….
Calving Johnson and Demaryius Thomas are both guys who are under $7k for the first time this season and they just happen to have arguably their best matchups of the season when their prices have dropped.  You have to like both of these guys at WR even if you aren't taking their QB's.  Julio is another guy whose price is the lowest it's been this season at a perfect time.
Tagged With : Daily Fantasy Football • DraftKings • Week 15