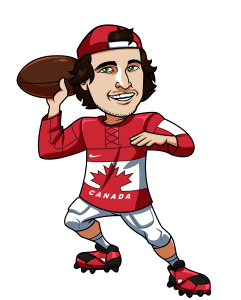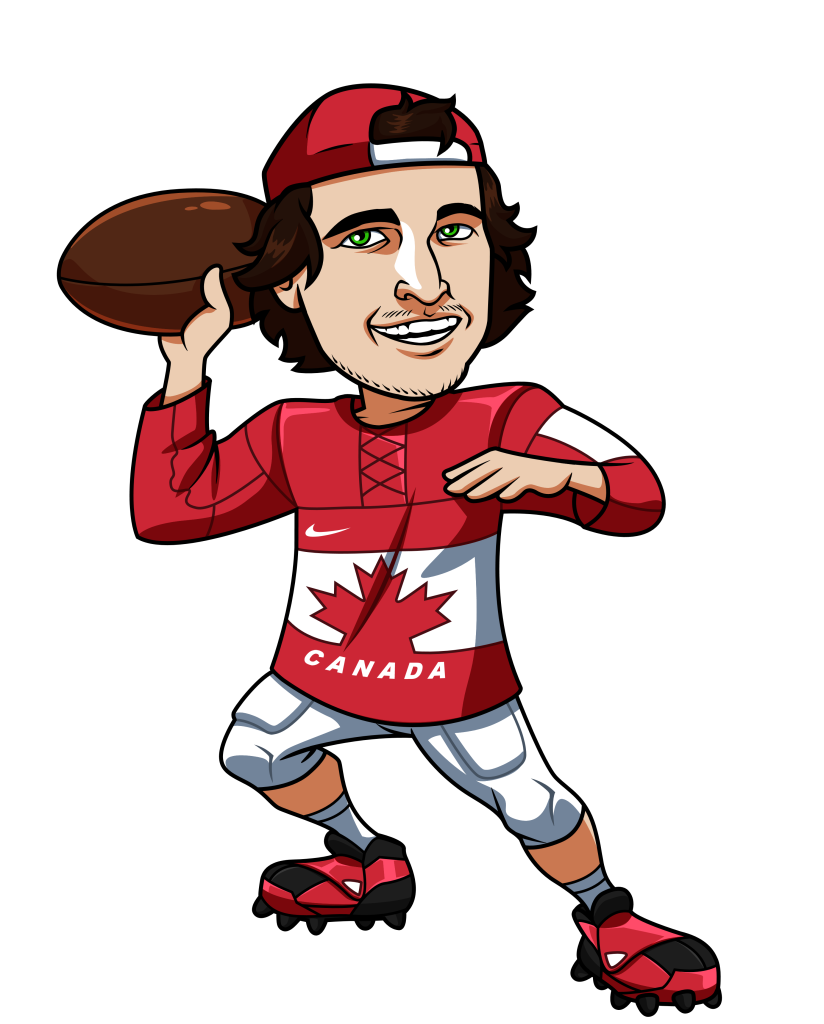 Last week my main stack ended up being Kirk Cousins and Jordan Reed, which turned out to be a very solid stack.  I would have liked Reed to catch a few more balls, but you can't be upset with 2 touchdowns.  Cousins ended up as the highest scoring QB with 31.20 points and I know I should be happy with that, especially considering his price of just $5,200, but the fact he was taken out of the game once it was out of hand still makes me question how many more points we could have racked up if the Saints could have kept it close.
My other stacks didn't really do all that well, but it just wasn't a big week for QB's at all.  I had Brady, Manning, Rodgers and Bortles as my other QB's and none put up big weeks.  That said they still performed ok relative to the other QB's in the week (Manning 5th, Rodgers 6th, Brady 8th, Bortles 13th) so having these guys didn't kill my lineups.
That said here's hoping there's another 40+ point QB performance this week……..but only if he's one of my targets below.
All of the prices below are from DraftKings.com and these stacks are meant for the DraftKings daily fantasy football scoring system.
Click here to set a lineup at DraftKings.com for week 11.
**Also check out my week 11 DraftKings running back targets.
Philip Rivers ($6,900) + Stevie Johnson ($3,900)
Rivers had a rough go without Keenan Allen a couple weeks ago in Monday Night Football against the Bears.  That said, he still racked up 280 yards and that was a close game that didn't force Rivers to get up to 50 attempts, which he's done in the past.  This week I'm expecting the Chargers to get behind early.  This Chargers defense is very bad and I'm looking at Charcandrick West to have another big week (RB picks here) and for the Chargers to be playing catch up.  If that happens I expect Rivers to get back to the 300+ yards with 3 TD's stat line that we have come to expect.
I also don't expect as many people to be on Rivers this week and that makes him even more enticing for me.
Stevie Johnson is the top WR and his price is still way too low after returning from injury.  He was priced at $4,400 in week 4 before his injury and now he's the WR1 on this team, so he is a great value play.  His floor in this game is probably 6 catches and 50 yards, but his ceiling is very high.
Derek Carr ($6,300) + Cooper ($6,800) or Crabtree ($6,000)
Carr's price has jumped in recent weeks, but I still think he's a good play this week.  He's up against a weak Lions defense that some people might be scared of challenging after they did a good job slowing down Aaron Rodgers last week.  The thing about that is the Packers are a divisional rival for the Lions in a game they would have been up for and had a good game plan for.  I don't expect the defense to play nearly as well this week against Carr and company.  Carr also has made a habit of getting to that 30 point QB game of late, which makes him a great option here.
As for Cooper or Crabtree I'll probably take an equal share of both.  The Lions are decent at shutting down the top WR of the opposition which makes me nervous about going too heavy on Cooper even though I do think he has a higher ceiling.
Matthew Stafford ($5,400) + Calvin Johnson ($7,200)
I love the fact that I finally have a great spot to use a Stafford and Calvin stack.  Stafford showed in week 6 against the Bears that he does have a high ceiling if everything goes the right way and he's up against a weaker defense.  The Raiders D has given up the 6th most points to opposing QB's this year and I'm expecting the Raiders to be able to put up points against the Lions defense, which will force Stafford to throw the ball and put up points to keep up with the Raiders offense.
I like Calvin Johnson as the main stack with Stafford.  He's only really gone off for a huge game once this year, but his price is down to $7200 ( it was $8500 week 1) and he's always a threat for a huge play.
Tyrod Taylor ($5,200) + Sammy Watkins ($4,800)
This might be my favourite stack of the week.  Tyrod Taylor hasn't had a big game since being back in week 9, but that's not necessarily his fault.  In week 9 the Bills just ran the ball at a very weak Dolphins rush defense on the way to an easy win, and last week Taylor was up against a very tough Jets defense.  This week I really like the matchup against the Patriots.  New England has some injuries, but I still expect Brady and company to be able to find the endzone against the Bills.  This will force the Bills to allow Tyrod to throw the ball.
I also love Sammy Watkins this week.  He's ridiculously underpriced at $4800 (week 1 he was $7000) and in week 9 he showed that he can go off for a monster game in the right situation.  Last week was a tough week for Watkins as he was shut down by Darrelle Revis, but against the Pats I expect him to be able to find some space.  If the Bills are going to keep pace with the Pats, Watkins will have to be a big part of the offense.
Click here to set your lineup at DraftKings.com….
I'm also considering starting Tony Romo in a very juicy match-up with the Dolphins.  He's priced at $6,000 (he was $7100 in his last game) and with Dez Bryant also healthy, that stack could be interesting.  I'm likely going to mostly stay away from it, but I might throw that stack in a couple lineups as a flier.
Tagged With : DraftKings • Quarterback targets • Week 1 • Wide Receiver targets