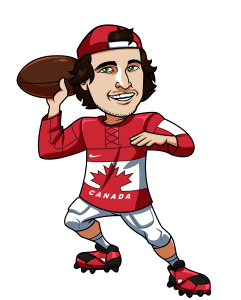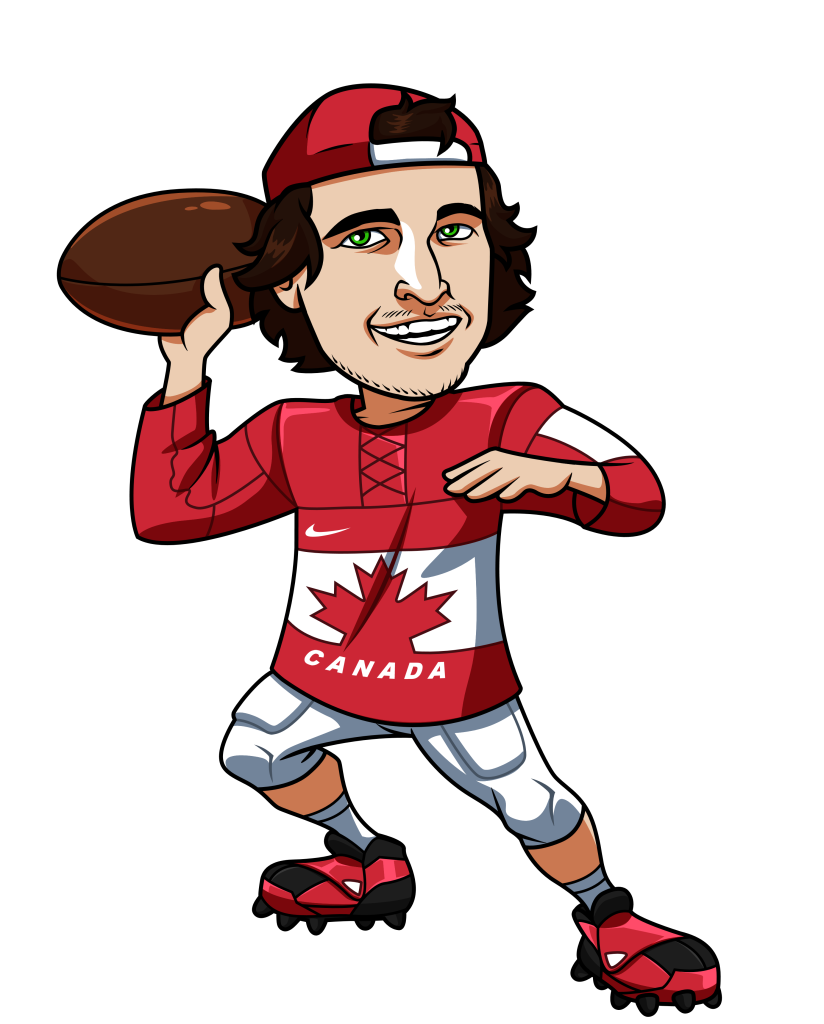 There are only four teams remaining in the NFL Playoffs and this will be the final week that DraftKings has an NFL contest for the 2016-17 season.  This will be just a two game slate and in a slate this small you basically need to provide the optimal lineup if you're going to take down a big tournament at DK.
Throughout the season I've provided to DK targets articles each week (QB stacks and running backs) but this week I will only be writing this one article and I will give my favourite play at each position.  Last week my two QB receiver stacks hit very nicely (Ryan to Julio and Dak to Dez), while my three running backs targets of Le'Veon Bell, Devonta Freeman and Dion Lewis also each had very big games.  Hopefully you tailed my plays last week because I had a very solid and profitable week with these targets.
Anyways, let's get into it….
All prices are from DraftKings.com.  To check out our full DraftKings review click here.
QB Target – Matt Ryan ($7,700)
The total in this game is a ridiculously high 60 points with the Falcons having a team total of 32.  Because of this I think Ryan is the better value iI'm going right back to Matt Ryan this week.  He went off for a very solid 28.22 DK points last week against the Seahawks and now he has an even better match up against this Packers team that has given up the 27th most DK points to opposing QB's this season.  Prescott threw for 302 yards and 3 touchdowns last week against this Packers secondary and Matt Ryan playing indoors at the Georgia Dome should be able to light this defense up.n this game.  I don't mind paying down a little bit to Tom Brady, but my favourite QB play this week will be Ryan simply because playing indoors is a massive advantage for QB's at this time of the year.
Also, Packers corner back Damarious Randall injuring his foot this past week will definitely set the Packers secondary back even further and I expect Matt Ryan to take full advantage.
RB Target – Ty Montgomery ($5,600)
Montgomery had a huge game against the Cowboys this past week going off for 47 rushing yards, 2 TD's and 6 catches for 34 yards in order to score 26.1 points on DK.  What was even more impressive to me was the fact the Packers gave Montgomery 11 carries vs 0 for Christine Michael.  Aaron Ripkowski did eat into the running back duties a little bit with four carries, but this Montgomery vs Michael split really shows that the Packers are more confident in Montgomery at this point in the season.
I also love the fact that Montgomery had 6 catches on 7 targets in this game.  The Falcons are ranked 26th DVOA in the league against pass catching running backs so I expect the Packers to look to get Montgomery involved in the offense through the air this week.
WR Target – Julian Edelman ($7,300)
Edelman has been a target monster for the Pats in the second half of the season.  He once again had 13 targets this past week, hauling in 8 catches for 137 yards, which resulted in 25.9 DK points.  I think Edelman may have the highest percentage chance to hit the 100+ yard mark of every wide receiver on this slate, which should give him around 25 DK points again.  He doesn't have the upside of Julio Jones in this spot, but I think he's a safer play and offers $900 of savings on Julio.
TE Target – Jared Cook ($5,100)
I think there's a lot of merit to paying up to Jared Cook at tight end.  Yes, his price has jumped significantly from $3900 last week, but he seems to be Aaron Rodgers favourite target on big plays and the Falcons have had trouble defending TE's this season ranking 26th against opposing tight ends on the season.  Aaron Rodgers has expressed his trust in Jared Cook and he showed it picking up the big yards to set up the Mason Crosby winning field goal this past week.
Cook had 11 targets this past week, catching 6 balls for 104 yards and a touchdown.  If Jordy Nelson is out once again I think Jared Cook is an extremely solid play, even as the highest priced tight end on the board.
Defense Target – New England Patriots ($4,000)
The Pats defense put up 16 DK points at home against Houston last week thanks to 3 interceptions, 1 defensive touchdown (Dion Lewis' kick return) and 3 sacks.  The Steelers have by far the lowest team total for the week at just 22.5 points and Big Ben has been very bad on the road this year throwing only 9 TD's, while adding 9 picks and a QB rating of just 77.8.
I think the Pats will be able to pressure Roethlisberger in this game and I expect him to make some mistakes on the road.
The Pats are quite a bit more expensive than the other defenses on this slate, but I expect the Falcons vs Packers game to be a shootout and I think the Pats will also be able to score fairly easily at home this week.  It's very possible that the Pats are the only defense on this slate that gets more than 5 DK points and potentially even the only defense to stay in the positive.
All prices are from DraftKings.com.  To check out our full DraftKings review click here.
So there you have it.  Enjoy this final DK slate of the NFL season and check back for my MMA or PGA target posts moving forward.
Tagged With : DraftKings • Draftkings picks • DraftKings Targets • NFL Fantasy