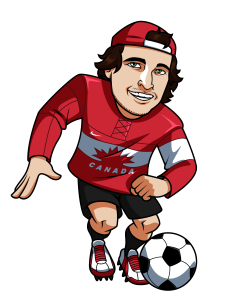 Manchester United and Liverpool are battling it out in a high profile Premier League game this coming Sunday, December 14th.  This isn't quite as big a game as in past seasons considering that Liverpool is down in 9th position in the league table with a records of 6-3-6, and Manchester United is not exactly battling for the top spot, currently sitting in 3rd with 28 points in 15 games.
That said, this is still a big rivalry in the EPL and Bet365.com has decided to offer a very lucrative free bet offer for the match.
In-Play Risk Free Bet Offer
Here's how it works.
You first must place a bet on the match before kick-off.  This bet can be anything on to do with the match.
Then during the match you must place an in-play bet on any in-play market.  If your first in-play bet loses it will be refunded by Bet365 up to the value of your pre-match bet (maximum $50).
Pretty simple right?  Here's what I'm planning to do…
Taking Advantage of Risk Free Bet
I personally want to guarantee myself a profit while taking advantage of this promo.  If you don't care about guaranteeing a profit this promo is also great to just place the same bet twice, then if you win you return double and if you lose you only lose half….
But for me I'm going to guarantee a profit by following these steps:
My pre-match bet is a Double Chance bet: $50 on Man U or Draw with odds of 1.20.
When the match starts I will place a $50 bet on Liverpool at odds of 4.75.
Here are my potential payouts:
Manchester United wins or the game ends in a draw – In-play bet is refunded and my pre-match bet pays out $60…….$10 profit.
Liverpool wins the game – I lose my $50 pre-match bet, but win my $50 in-play bet for $237.50……$187.50 profit.
I like doing it this way because it still allows me to cheer for Liverpool to win the game for the bigger payout, but even if they lose I still net a $10 profit.
How To Take Advantage of the Bonus
If you don't yet have an account at Bet365, click here to open one.  You will be able to take advantage of this promotion, while also receiving your $200 sign up bonus.
Once you have an account simply place a pre-match bet on the Man U vs Liverpool match.  Then I suggest setting an alarm for Sunday during the game so that you don't forget to place that risk free in-play bet that you will have qualified for.
This is a great promotion if you remember to take full advantage of it!

Tagged With : Free Bet • In-Play Bet • Liverpool • Manchester United • Risk Free Bet