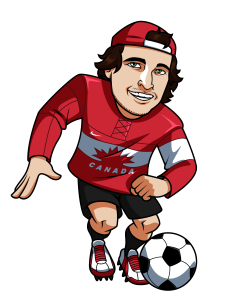 Just last week Bet365 offered a risk free in-play bet of up to $50 for anyone that had made a pre-match bet on the Manchester United vs Liverpool match on Sunday, December 14th.  I outlined in this post how I was personally going to be taking advantage of that promotion.  Manchester United ended up winning the match 3-0, which resulted in me earning a $10 profit.  If Liverpool had of won the match I would have won an $187.50 profit and if the match ended in a draw I would have won $10 as well.  Basically I outlined how to guarantee yourself a profit.
Well, Bet365.com is back with this same promotion for 2 more EPL games this weekend!
The first match is the huge rivalry between Arsenal and Liverpool that is being played on Sunday, and the second is for the Stoke City vs Chelsea match that is taking place on Monday.
In-Play Risk Free Bet
It's the same offer as last week.  Just place a pre-match bet on the game and then your first in-play bet on the same game is risk free up to a maximum of $50.
Last week I outlined my plan and I'll do the same now:
**It's important to remember that these matches are unique of each other in terms of the promo.  They are two completely different events and you are allowed to take advantage of both risk free bet opportunities.
Arsenal vs Liverpool
I placed a pre-match bet of $50 on Draw or Arsenal at odds of 1.44.
I'm planning to place a $50 in-play bet on Liverpool at odds of 2.80 when the match starts.
Arsenal wins/draw results in me winning $22.20 and the in-play bet being refunded.
Liverpool winning results in winnings of $90 from the in-play bet, minus $50 pre-match bet resulting in a profit of $40.
With this method I'm guaranteeing myself a small profit.
Stoke City vs Chelsea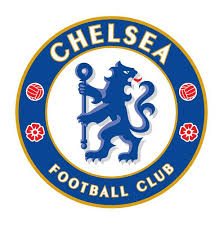 I went a more risky route with this one, which doesn't guarantee a win, but has the potential for a big payout.
I placed a pre-match bet of $50 on Draw at odds of 4.00.
I'm planning to place another $50 on a draw at the same odds right when the match starts.
If Stoke City or Chelsea wins I lose $50 and the in-play bet is refunded.
If the game ends in a draw I win $300 and the in-play bet is refunded.
Basically with this method I'm doubling my original bet for free, which is another great way to use this promotion.
Taking Advantage of the Bonus
If you don't yet have an account at Bet365, click here to open one.  You will be able to take advantage of this promotion, while also receiving your $200 sign up bonus.
Then you just have to place a pre-match bet on either/both matches and remember to place your risk free in-play bet.  I personally set alarms on my phone to remind me to place my in-play bets on the weekend and I suggest you do the same.

Tagged With : Arsenal • Chelsea • Liverpool • Stoke City