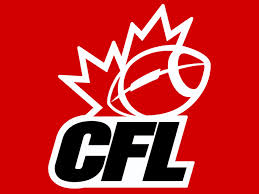 I went 4 for 4 with my CFL spread picks last week, so I figured I should definitely get another post up to see if I can stay perfect on the season.
The Alouettes continue to surprise this season, with another home win, this time over the Tiger-Cats.  In Ottawa, Edmonton finished off the home-and-away series with the RedBlacks with a win, while out West the Lions and Stampeders got the job done in close games with divisional rivals.
Below I'll once again give you the spread betting odds for each of the 4 games this week and my bet for that game.
I'm using the odds from SportsInteraction.com for each of the games.  They are one of my three recommended betting sites for Canadians.
Calgary Stampeders vs Ottawa RedBlacks
Calgary (-5.5) 1.91
Ottawa (+5.5) 1.91
The Stampeders had their one hiccup of the season this year in Montreal, but with the Alouettes now 2-1-0 at home that loss isn't quite as hard to swallow for the Stamps.  Outside of that misstep the Stamps have looked pretty good, if not quite as strong as last season.  I still think they will have enough in the tank to beat the RedBlacks this week though by a touchdown or more.
Play: Stampeders -5.5
Toronto Argonauts vs BC Lions
Toronto (+3) 1.87
BC (-3) 1.95
BC is currently riding a 2 game winning streak and they get to host the Argos this week at BC Place.  They've won their last 2 games by 3 points, so this is the perfect spread to me with the home field advantage.  I still think BC will be able to get the win by at least a field goal.
Play: Lions -3
Winnipeg Blue Bombers vs Edmonton Eskimos
Winnipeg (+6) 1.91
Edmonton (-6) 1.91
The Bombers have played well on the road this season.  They lost by a single point last week to the Lions and got a win against the Roughriders in week 1.  Now they are on the road out West once again against the Eskimos.  Edmonton found their game in the last 2 weeks winning a home and away against Ottawa, but it's hard to determine if that is all that impressive because the RedBlacks quality isn't fully known as of yet.
The 6 points is a pretty big spread so I'm on Winnipeg to keep their road success alive.
Play: Blue Bombers +6
Hamilton Tiger-Cats vs Saskatchewan Roughriders
Hamilton (+1) 1.91
Saskatchewan (-1) 1.91
The Roughriders aren't as bad as their 0-4 record indicates.  They are actually only -12 in point differential on the season, which averages out to losing each of their four games by just a field goal.  They absolutely have to find a way to win this week if they want to stay in the hunt for a playoff spot this early in the season.
Play: Roughriders -1
Tagged With : CFL betting • Week 5