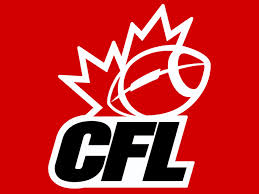 After going 4 for 4 with my CFL spread picks in week 4, I'm back to even on the season after dropping all 4 of my picks last week.  I'll be honest with you, I'm not an expert when it comes to the CFL, but I enjoy looking at the games and attempting to get in the black at the end of the season.  If there are any CFL betting experts out there feel free to email me if you're interested in writing for the site.
Once again I'll give my spread betting pick for each of the 4 games in the CFL this week.  I'm using the odds from SportsInteraction.com, which is a great site for CFL betting.
BC Lions vs Winnipeg Blue Bombers
BC -4.5
Winnipeg +4.5
The Lions just haven't done enough for me this season to warrant being 4.5 point favourites on the road.  Winnipeg is 1-1 at home and that includes a tight win over a Montreal team that looks to be somewhat of the real deal this season after being expected to be horrible.  Simply put the East is better than the West this season, which is a very strange turn of events from seasons past.
BC's only two wins were against the 0-5 Roughriders so it's really hard to know what to expect out of them.  This is an easy play for me.
Play: Blue Bombers +4.5
Saskatchewan Roughriders vs Edmonton Eskimos
Saskatchewan +10
Edmonton -10
The Eskimos are the cream of the crop in the CFL this season.  They're coming off a huge 32-2 win over Winnipeg and they seem to only be getting better..
The spread scares me though because the Roughriders are actually only -22 in point differential which shows they've stayed in a lot of their games.  That said they've played at home 4 times already this season and I expect a trip to Edmonton to end very badly for this Saskatchewan team that may already not have a lot to play for.
Play: Eskimos -10
Montreal Alouettes vs Calgary Stampeders
Montreal +4.5
Calgary -4.5
Like I said earlier, the East is good this year and the Alouettes are no exception.  Montreal is coming off a bye-week which should help them better prepare to head to Calgary.  The Stamps are 3-0 at home this season, but these games have been won by 7 points combined so I think there is a great chance of Montreal at least keeping this game within a field goal, but I expect the Alouettes to actually win.
Play: Alouettes +4.5
Toronto Argonauts vs Hamilton Tiger-Cats
Toronto +4
Hamilton -4
Toronto is on the road once again, but this time much closer to home after a big win over the Lions last week in BC.  The Argos have now played 3 road games in a row so they're used to going into enemy territory.  This will be Hamilton's first home game of the season and unfortunately for Tiger-Cats fans who waited through the Pan Am games for their home opener, I think it ends in a loss.
Play: Argonauts +4
Tagged With : CFL betting • CFL week 6 • Winnipeg Blue Bombers