The CFL's week 4 games were very exciting with the highlight coming when Ottawa won their home opener for their first win in franchise history with a dramatic 18-17 win over the Toronto Argonauts at TD Place.  Being from Ottawa you could sense the energy throughout the town and winning in such dramatic fashion definitely helped the excitement level surrounding the team.  I went 2-2 with my picks last week for a small profit and will look to continue this small success with a big week 5.
All of the odds below are taken from SportsInteraction.com, our top rated betting site for wagering on CFL.
Calgary @ Edmonton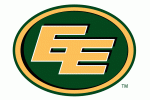 This is a pick'em game so there are no spread lines.
Moneyline Odds
Calgary 1.91
Edmonton 1.91
Over/Under
Over 51.5 (1.91)
Under 51.5 (1.91)
This Thursday night game is the biggest of the week because it's between the two undefeated teams in the CFL.  The Eskimos stunned the Blue Bombers in Winnipeg last weekend 26-3 to prove that they mean business this year.  They were 2.5 point underdogs in that game, but they still won big on the road.  Playing at home to Calgary this week I like the Eskimos again.  They have had two extra days to prepare and playing at home should tilt the game in their favour.  The Stampeders had to hit a late field goal just to beat the now 0-3 Tiger Cats in Calgary on Saturday and I think they may be being overrated this season.
Play: Edmonton Eskimos 1.91
Winnipeg Blue Bombers @ BC Lions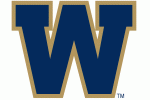 Spread Odds
Winnipeg +8.0 (1.83)
B.C. -8.0 (2.00)
Moneyline Odds
 Winnipeg 3.70
BC Lions 1.29
Over/Under
Over 53.0 (1.91)
Under 53.0 (1.91)
The Blue Bombers are coming off an embarrassing home loss to the Eskimos and I expect them to be hungry for this game.  They also have had an extra two days to prepare for the Lions and I'm sure there wasn't a lot of rest after that brutal loss on Thursday.  The Lions are only 2-2 this season, but they do look to be finding their game after two impressive wins in the past two weeks.  It's also worth noting that BC won their two preseason games against the two teams who are now undefeated in the league.  All of that said I still think Winnipeg will at least be able to keep it close this Friday.  They won't want to be embarrassed twice in a row and the extra prep time should help.
Play: Winnipeg Blue Bombers +8.0 (1.83)
Ottawa REDBLACKS @ Hamilton Tiger Cats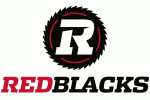 Spread Odds
Ottawa +5.0 (1.91)
Hamilton -5.0 (1.91)
Moneyline Odds
Ottawa 2.80
Hamilton 1.45
Over/Under
Over 48.5 (1.91)
Under 48.5 (1.91)
The REDBLACKS won their home opener last week against Toronto and that belief should stick with them heading into this game against Hamilton.  The Tiger Cats played a very strong defensive game against the Lions last week, but ultimately lost on the road.  The Tiger Cats are now 0-3 to start the season, but each of these games has been on the road and you can be sure they are excited to get back home.  The Tiger Cats were hoping to be into their new stadium by now, but that has fallen through so they will be playing out of McMaster University.  I don't think being at McMaster will have the same kind of atmosphere that playing at a new stadium would have and for this reason I like the REDBLACKS to keep their energy from last week and find a way to win on the road for the first time this season.
Play: Ottawa 2.80
Toronto Argonauts @ Saskatchewan Roughriders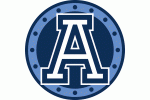 Spread Odds
Toronto +6.0 (1.91)
Saskatchewan -6.0 (1.91)
Moneyline Odds
Toronto 3.20
Saskatchewan 1.37
Over/Under
Over 50.5 (1.91)
Under 50.5 (1.91)
The East is far worse than the West this season and the Argonauts are already 0-2 on the road.  This Roughriders are only 1-2, with one of these losses actually coming in Toronto in week 2.  The Argos destroy Saskatchewan 48-15.  The Roughriders had last week off though and you can be sure they will be making some tweaks to their game to ensure that Toronto doesn't get the best of them again.  I like the Roughriders to cover the spread and win big at home.
Play: Saskatchewan -6.0 (1.91)

Tagged With : CFL betting • Week 5