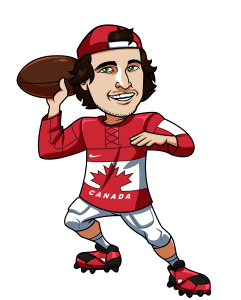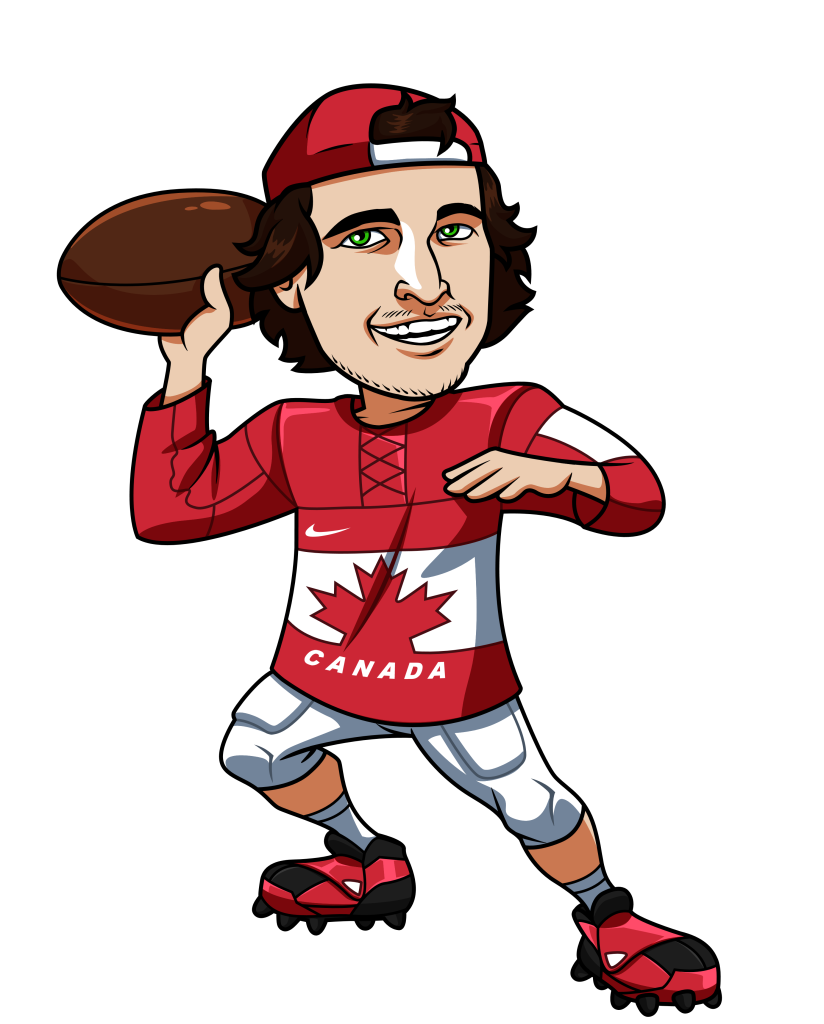 The CFL season is already heading into week 4 and I haven't written a post about the league yet.  That has a lot to do with the World Cup taking up most of my posting time this past month, but now that is over and focus throughout the summer can shift to the MLB, MLS and CFL.  There are four games this week, with the first taking place on Thursday between the Edmonton Eskimos and Winnipeg Blue Bombers.  It's also a very big week in Ottawa because this Friday is the first ever home game for the Ottawa REDBLACKS and the first home game at the new TD Place Stadium.  I'm personally from Ottawa so I'm excited about the new stadium being open for REDBLACKS, Ottawa Fury FC and Ottawa 67s games this year!
The odds for all of these games are taken from SportsInteraction.com because SIA is the only betting site that we recommend that has the betting lines available at this time.
Edmonton Eskimos @ Winnipeg Blue Bombers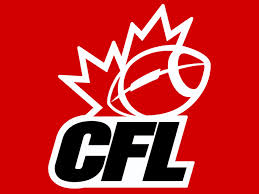 Spread Odds
Edmonton +2.5 1.95
Winnipeg -2.5 1.87
Moneyline Odds
Edmonton 2.25
Winnipeg 1.69
Over/Under Odds
Over 54.5 (1.91)
Under 54.5 (1.91)
Both of these teams are 3-0 and have had very impressive showings so far.  The Blue Bombers have been in a few shootouts, and each of their wins have been over teams from the weaker Eastern Conference.  The Eskimos have won 3 games, but two are also against the East.  Both teams have won 1 road game, and 2 at home.  I still like the Eskimos as small underdogs in this one.  They have a stronger defense than Winnipeg and should pull this one out.
Play: Edmonton Eskimos 2.25
Toronto Argonauts @ Ottawa REDBLACKS
Spread Odds
Toronto -2.0 (1.91)
Ottawa +2.0 (1.91)
Moneyline
Over/Under
Over 52.5 (1.91)
Under 52.5 (1.91)
Ottawa has road losses to two different 3-0 teams from the Western Conference.  And they were actually in the game right until the end against Winnipeg.  I think the emotion of the home crowd and the historical significance of this game will be enough to push Ottawa to a win at TD Place this Friday.
Play: Ottawa REDBLACKS 2.25
Hamilton Tiger @ Calgary Stampeders
Spread Odds
Hamilton +9.5 (1.91)
Calgary -9.5 (1.91)
Moneyline
Hamilton 5.00
Calgary 1.19
Over/Under
Over 49.5 (1.91)
Under 49.5 (1.91)
Hamilton is another 0-2 team with a couple road games under their belt in the West.  Calgary is 2-0 and has been fairly dominant so far.  I expect another Stampeders win on Saturday.
Play: Calgary Stampeders -9.5 (1.91)
Montreal Alouettes @ BC Lions
Spread Odds
Montreal +6.0 (1.91)
BC -6.0 (1.91)
Moneyline
Over/Under
Over 48.5 (1.91)
Under 48.5 (1.91)
The Alouettes beat BC in Montreal a couple weeks back 24-9 and the Lions will be out for revenge this Saturday.  BC is just 1-2, with their only home game being a loss.  Based on the odds I like the Alouettes in this one to continue their dominance of the Lions.
Play: Montreal +6.0 (1.91)
Tagged With : CFL betting • Week 4