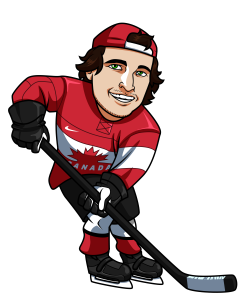 It's the final that I was hoping for and half expected.  If you followed my two futures picks for the tournament hopefully you already made some money, like myself.  I somewhat outlined how I thought the tournament could go and it's been on script to this point.  I also picked both Canada and Europe in their semi-finals games for a tidy profit over the weekend.
I'm now looking to continue to gain as much profit as possible from this tournament and I'll discuss the best way I think you can approach these finals in terms of betting.
Canada vs Europe Best Bet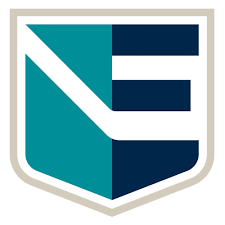 First of all, I want to give a disclaimer for this pick.  This is a betting pick and not one that I will be expecting to win more times than not.  That said, as we know, the odds on each team to win basically represent a percentage chance that the specific team has to win the game.  If you think their real odds of winning the game (percentage chance to win) are better than the implied odds given by the sportsbook then it's a smart bet.  This is what I see in the odds between Canada and Europe.
PinnacleSports.com has the odds set at 7.71 for Team Europe to win game 1.  Those odds imply that Europe has a 13% chance of winning the game.  This means if you think Europe has a better than 13% chance of winning game 1 then it's a smart bet to play Europe.
I see Canada as a massive favourite in game one, but I have to give Europe some credit here, something they still aren't receiving after beating every team not named "Canada" that has been put in front of them through the tournament.  If I were to put a percentage on it I'd say Europe has closer to a 20% chance to win a game against Canada.
These are NHL caliber players on Team Europe, that have gelled together better than the other 6 teams that have been eliminated.  They boast players such as Roman Josi and Zdeno Chara who are capable of matching up with Canada's top forwards and a goaltender in Halak that is playing some great hockey and has proven he's capable of stealing, or at least keeping Europe in games.
I should note that I personally already have a ton of action on Europe based on my 60/1 odds pre-tournament bet on Europe, so I'll likely be looking to hedge in some way, but in a vacuum I have to believe that Europe is getting the sharp money in this spot.
I also suggest waiting until Tuesday afternoon to place your bets because I expect more money to come in on Canada today, which could push Europe's odds up past 8.00, which is just ridiculous in my opinion.
Play: Team Europe 7.71 @ PinnacleSports.com
This is my game 1 pick, but I will still like Europe in game 2 at similar odds if they fail to pull out the upset in game 1.
Tagged With : Team Canada • Team Europe • World Cup of Hockey