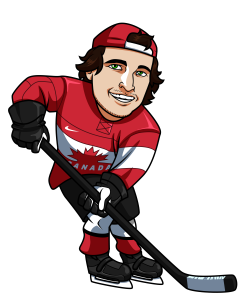 The World Cup of Hockey is now just under a week away and we've had the luxury of watching a couple pre-tournament games for each team.  I was at the Canada vs USA game in Ottawa on Saturday night and what struck me the most was that the game was a little bit sloppy with Canada especially not looking like the defensive force it was at the Olympics in Sochi two years ago.  I guess this is to be expected considering the Olympics took place for two weeks right in the middle of the NHL season when players were fully in top form, while this tournament is taking place even before NHL training camps with players coming off summer vacation.  I think this adds a different element to the tournament and definitely increases the variance as to which team will win on any given night.
World Cup of Hockey Champion Odds
To kick things off let's look at the odds for the tournament winner.  I'm using the best odds available for each of the teams from any of our top rated sportsbooks.
Canada 2.00
Russia 7.65
Sweden 7.90
USA 8.00
North America U23 11.00
Finland 16.00
Czech Republic 38.00
Team Europe 51.00
The bookies are giving Canada a 50% shot at the title, while Team Europe is the biggest long shot at 50/1.  When I looked at the odds a few weeks back the North American team was listed at 16/1 and that has now dropped to 10/1 and I think they're quickly becoming the team everyone is rooting for at this tournament.
My Pick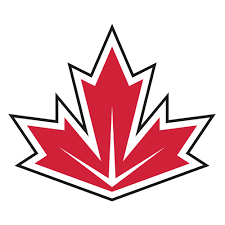 I first want to look at Canada at 2.00.  They're in a group with the USA, Czech Republic and Team Europe.  You can see simply by looking at the odds that the Czech Republic and Team Europe are the two supposedly weakest teams in the tournament, which makes me think it's a pretty safe bet for Team Canada to advance out of the group stage.  This would bring them into a semi-final single-game elimination scenario.  This is the game that has me the most worried when backing the Canadians.  Every team in this tournament is so good that anyone can lose a single game.  Add in the fact that Team Canada has looked quite sloppy on the back end in their two pre-tournament games and I think it's safe to say that a win is far from guaranteed in this game.  That said, Canada will surely be the favourites in this game, which means I think they have an above average chance of playing in the finals.  If they can make the finals I'm confident they will win.  The fact that the finals is a best two of three definitely helps Team Canada because they are without a doubt the best team in this tournament.  So say they have a 75% chance of winning a game against whoever they play in the finals.  That would mean they have about an 85% chance of winning the tournament based on the finals being a 2 of 3 series.
What I'm trying to say is the fact that the finals is best 2-0f-3 helps Team Canada's chances significantly because they are without a doubt the most talented team in the touranment.  If they can get past the semi-final game I like their chances, so I don't even really mind taking them at 2.00 odds in this tournament.
Play: Team Canada 2.00
The Russians have too weak a defense and a tough group to get out of with Sweden, North America and Finland.  I think any two teams could come out of this group, which makes me very wary of taking any of these teams at their current odds.  I think Team Sweden is the only one of these teams with a solid enough squad top to bottom to really have a chance to win this tournament.
I know there's a ton of hype around North America right now, but I don't think their young defensive group is strong enough to keep the puck out of their net enough against top teams.
Dark Horse Pick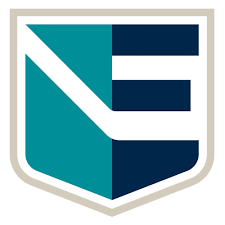 My dark horse pick is actually Team Europe at 50/1 odds.  This is an NHL caliber team that isn't getting any respect by the oddsmakers.  The first thing I look at in this tournament is the defense to see if the team can at least slow down a team of all-stars.  Team Europe's defense includes Zdeno Chara, Roman Josi, Mark Streit, Andrej Sekera and more.  I don't mind the defense at all and the forwards with Draisatl, Hossa, Kopitar, Nielsen, Zuccarello and more should be able to generate offense for this team.
I think people are looking too much into the pair of pre-tournament losses to Team North America, without realising that many of these players were just participating in Olympics qualifying for their respective nations before jumping on a plane and trying to make it to North America for these games.  Once this team meshes together I think they could surprise some people.
I have them as a favourite against the Czech Republic and then all Europe would need is a win over either USA or Canada to likely book their spot in the semi-finals.  If Canada loses in the other semi-final then I think Europe actually matches up decently well against any other team in this tournament.
I think this is a great spot to try your luck at a big payout with 50/1 odds.
Play: Team Europe 51.00
I've also added a "how to guide" for Canadians looking to bet on the World Cup of Hockey to the site.  You can check that out here.
Tagged With : Prediction • Team Canada • Team Europe • World Cup of Hockey