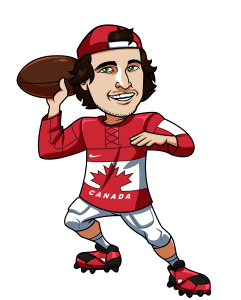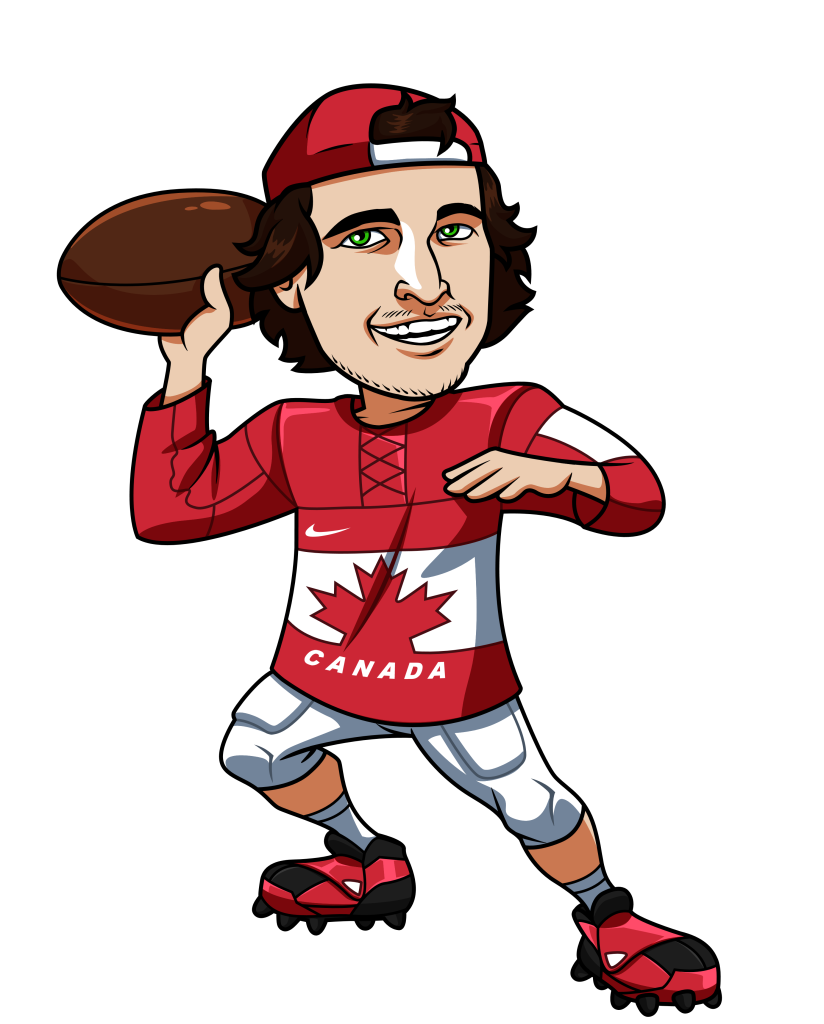 In just over a weeks time the 2016 NFL season will get underway with the Super Bowl rematch between the Broncos and Panthers kicking things off on Thursday night football.  The NFL is always a big betting league, even here in Canada, so I will be adding a few futures betting articles regarding the NFL season in the coming days.
First up is the a division winners betting post.  There are 8 divisions in the NFL with 4 teams in each and winning each division is massive in the league because it guarantees the winning team a spot in the NFL playoffs.  With rosters and situations changing so quickly in the NFL it's sometimes very difficult to correctly pick the winner of any given division in the league.  That said, if you've followed the changes across the league or in any division in particular it's definitely possible to find some postive expected value betting lines for division winner futures.
AFC East Division Winner Odds
New England Patriots 1.53
New York Jets 8.00
Buffalo Bills 8.00
Miami Dolphins 11.00
With the Patriots having to play the first four games of their season without Tom Brady it really opens this division up to the possibility of a team other than the Patriots ending up in first place.  If the Dolphins or Bills can get a win over New England on the road against a team without Brady it would really open up this division early.  For this reason I'm going to go with the long odds and take a shot.
I'm leaning towards the Jets.  They went 10-6 last season and with Brandon Marshall and Eric Decker as your 1-2 at WR I think this team has the ability to score in bunches.  I also see Matt Forte as one of the best running backs in the league and if he can stay healthy this Jets team will be hard to stop this season.
Play: Jets 8.00
AFC North Division Winner Odds
Pittsburgh Steelers 2.20
Cincinnati Bengals 2.90
Baltimore Ravens 4.50
Cleveland Browns 29.00
I'm skeptical of how much De'Angelo Williams still has in the tank.  He was great when the Steelers were without Le'Veon Bell last season, but the Steelers have some tough games out of the gate and I don't know if the Steelers offense without Bell or Martavis Bryant will be potent until some other players emerge.
I think the smart money has to be on the Bengals to repeat as division winners.  Andy Dalton seems to play great in the regular season of late and adding Brandon LaFell to replace Marvin Jones should leave the offense in good hands.  AJ Green, Tyler Eifert, Brandon LaFell, Jeremy Hill and Gio Bernard are all great weapons so this Bengals offense should pick up right where they left off.
Play: Bengals 2.90
AFC South Division Winner Odds
Indianapolis Colts 2.50
Houston Texans 3.25
Jacksonville Jaguars 4.20
Tennessee Titans 11.00
Everyone seems to think the Colts are going to bounce back this season, but I don't think it's that easy.  Yes, Andrew Luck will probably have a better season than 2015, but they still have an aging running back in Frank Gore, a couple of overrated wide receivers in TY Hilton and Donte Moncrief and not much depth up front if anyone gets injured.  Add in the fact that outside of Vontae Davis they may have the worst secondary in the league and I don't see things turning around for the Colts this season.
I actually like the Jaguars to turn some heads this season.  Blake Bortles had a great season last year and with the two Allen's at wideout (Robinson and Hurns) and Chris Ivory coming over from the Jets to help out at RB, I think this team is going ot have a potent offense.  If they can keep the ball out of their own endzone a bit more than last year they could very well be atop the division.
Play: Jacksonville Jaguars 4.20
AFC West Division Winner Odds
Kansas City Chiefs 3.00
Denver Broncos 3.00
Oakland Raiders 4.00
San Diego Chargers 7.50
I'm surprised the Broncos aren't favourites here.  Yes, they don't really have a QB to take over for Peyton Manning, but let's not forget that Manning wasn't exactly on his game last year.  It's the Broncos defense that took this team to the promise land.  If they can get an even half way decent job out of a QB this season they still have the best 1-2 wide receiver duo in the league in Demaryius Thomas and Emmanuel Sanders and very serviceable running backs in Anderson and Hillman.
The Chiefs are great, but the Broncos are the defending champions for a reason.  And that reason was not Peyton Manning.
Play: Denver Broncos 3.00
NFC East Division Winner Odds
New York Giants 3.20
Dallas Cowboys 3.40
Washington Redskins 3.75
Philadelphia Eagles 7.00
I like the Eagles here as the biggest underdog in the division.  Even with the Chip Kelly fiasco and negative press last season the Eagles still went 7-9 for second in the division.  This season I think the division is completely anyone's for the taking and with Chip Kelly out I think this team may have a solid bounce back season.  I still think Sam Bradford is a solid QB and even thoguh he doesn't have the best receivers I still think Jordan Mattews could be one of the best in the league and Celek and Ertz are very capable tight ends.  I also like the fact that Ryan Mathews will get the lions share of the carries this year because sharing the ball just didn't work well for the Eagles last season.
I'm not high on the Giants and I think the Cowboys will have trouble with all of the question marks surrounding Tony Romo.  As for the Redkins I'm not convinced their defense will hold up this year.  I think this is a good spot to go with a flyer on the Eagles.
Play: Philadelphia Eagles 7.00
NFC North Division Winner Odds
Green Bay Packers 1.36
Minnesota Vikings 5.50
Detroit Lions 12.00
Chicago Bears 13.00
Teddy Bridgewater went down with an injury this past week and the odds for the Vikings to win the division jumped from about 3.25 to 5.50.  I think this is the perfect time to jump on the Vikings to win the division.  Bridgewater is out for the season and the Vikings will almost definitely have to look outside of the organization for a QB.  It's really up in the air how this offense will rebound, but the fact that the offense mainly ran through AP anyways is something for Vikings fans to find a silver lining in.  Whether they stick with Shaun Hill or bring in a QB that is able to move the ball and take some pressure off AP, while hitting Diggs for some long TD's like last season then I think the Vikings very capable defense will be able to get them plenty of wins even without Bridgewater.
The Packers odds are simply too short.  Anything can happen in the NFL and a key injury or two can really derail a team.  I think the Vikings have enough time to bring in a replacement for Bridgewater and still push the Packers this season.  They have the best defense in the division and that cannot be overlooked.
Play: Minnesota Vikings 5.50
NFC South Division Winner Odds
Carolina Panthers 1.45
Atlanta Falcons 7.50
New Orleans Saints 7.50
Tampa Bay Buccaneers 8.50
The only way I see the Panthers not winning this division is if Cam Newton gets hurt early on, and even then they still would have a shot with their defense.  The Saints defense is too poor, the Falcons just never seem to get it together for a full season and the Bucs aren't at the level to compete yet for the title in the division.  This is one of the only easy picks for me in this article.
Play: Carolina Panthers 1.45
NFC West Division Winner Odds
Seattle Seahawks 1.91
Arizona Cardinals 2.60
LA Rams 10.00
San Francisco 49ers 21.00
This division will be a battle from the get-go between the Seahawks and the Cardinals.  The Cardinals had a ridiculous 13-3 record last season to easily take down the division, but most experts still consider the Seahawks as the cream of the crop in this division.  That said, based on these odds I have to go with the Cardinals.  I think it's a coin flip as to which team will finish atop the division, but the depth up front that the Cardinals have with Fitzgerald, Floyd, John Brown, David Johnson, Andre Ellington and Chris Johnson and you have to think Carson Palmer will be able to do enough to get a boatload of wins in front of this defense.  I think both the Cards and Seahawks have big seasons, so it could come down to one or two wins.  For this reason I'm taking the bigger payout with the Cardinals.
Play: Arizona Cardinals 2.60
If you haven't done so yet make sure you join our Survivor Pool Contest for the season.  There's $500 in prizes to be won and Survivor Pools are always a lot of fun.
Tagged With : NFL betting • NFL division betting • NFL division futures • NFL division winners • NFL futures • NFL futures betting • NFL props