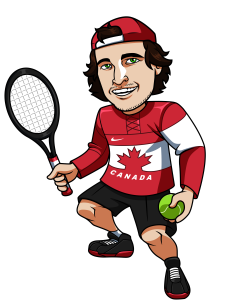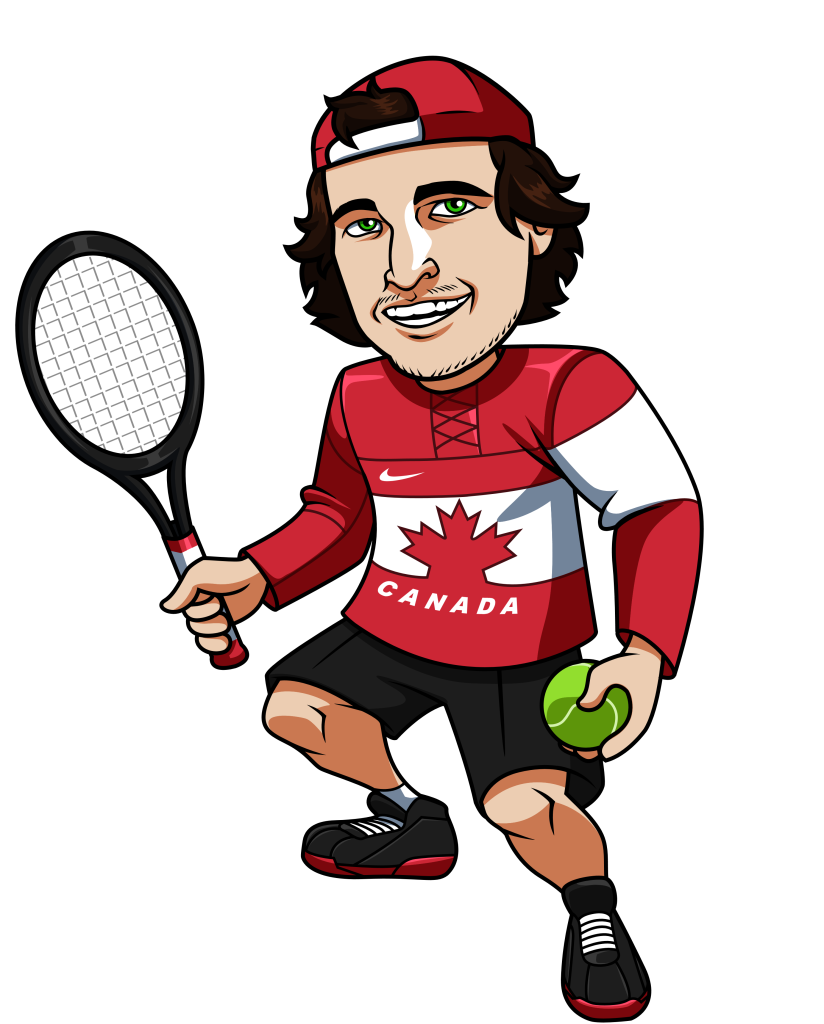 Our last Canadian hope in the Australian Open, Milos Raonic, was outclassed by the top player in the world last night, losing to Djokovic in three sets straight.  Djokovic's win capped off a 4-0 night for me picking Quarterfinals winners, with Serena and Djokovic winning easily, as well as my two small underdog plays with Wawrinka and Keys.  Overall, I'm up +2.88 units from last night and I'm looking to continue to add to my Aussie Open winnings in the semi's.
Let's start with the Women, who are taking the court first today.  Once again, all the odds are going to be from PinnacleSports.com because they're in a league of their own when it comes to tennis betting.
Maria Sharapova vs Ekaterina Makarova
Sharapova looked great against Eugenie Bouchard in the quarters and to me she is the favourite to win this tournament right now.  She was dictating play against the aggressive Bouchard and never looked like she was in very much trouble.  Makarova poses a significant challenge though, as the Russian is really coming into her own of late.
Makarova has beaten some top players on the way to the semi's and she's made it look pretty easy.  She destroyed Simona Halep in the quarters 6-4, 6-0 and I had Halep winning this tournament before it started.  She also has wins over Julia Goerges and #22 seed Katrolina Pliskova. She hasn't looked challenged yet, but Sharapova is another level than most of these opponents.  Let's not forget that Makarova also made the semi-finals of the US Open back in August before losing to Serena Williams.  She won't be overwhelmed by the stage she's on.  It took a very strong second half of the season to get her up to the #10 seed at this tourney.
All that said I'm still going to take Sharapova in this match.  She just looks too good right now.
Play: Sharapova 1.25
Serena Williams vs Madison Keys
The 19 year old Keys beat Serena's older sister in three sets yesterday, but Serena is a whole different beast to her sister.  Serena played very well last night disposing of Cibulkova 6-2, 6-2 and I think she is starting to find her top form when it matters.
I don't see the youngster upsetting Williams on this massive stage.
Play: Williams 1.178
Tomas Berdych vs Andy Murray
Berdych has played some great tennis this week.  His demolition of Rafa Nadal shows that he's playing some of the best tennis of his career.  That was his first win over Nadal after losing a streak of 17 times!  It's pretty remarkable, but I still have to give the edge in this match to Andy Murray.  Rafa wasn't expected to do that well heading into the tournament with his tourney winner odds actually longer than Murray's.  And Murray has lived up to the expectations so far dropping only one set (tie break to Dimitrov) on his way to this match.
I'm not a big believer in Berdych, but I'm the first to admit he's playing some amazing tennis right now.  That said, I still like Andy Murray in this match.
Play: Murray 1.699
Novak Djokovic vs Stan Wawrinka
This match doesn't get started until the 29th, and to me it's the most interested match on the table.  This is a rematch of last years quarterfinals between these two where Wawrinka beat Novak in 5 sets, winning 9-7 in the 5th.  We all know what happened after that, with Wawrinka going on to win the tournament.
I think Wawrinka is on form right now and I do see him giving Novak some trouble in this match.  That said, I'm not convinced he will be able to repeat in this tournament against the #1.
I see this match being close so I'm going to be taking the games spread on Wawrinka.  I like the 5.5 spread because I think Stan will be able to win at least 1 set in this match, which should be enough to keep the spread within 5.5 games.
Play: Wawrinka (+5.5) 2.01
I'm excited for each of these matches, especially the Men's side.  These matches will be great, and check back for my Finals picks.
Again, these odds are from PinnacleSports.com.
Tagged With : Australian Open • Tennis Betting