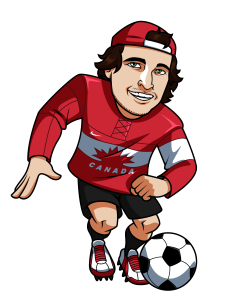 First of all, I'll say congratulations to the Germans for their World Cup victory yesterday.  My prediction of a draw after regulation time panned out nicely and I was telling my friends that Germany would win 1-0 after extra time so I earned some bragging rights there as well.  Now only a day later people are already looking ahead to the 2018 World Cup in Russia.  Germany are the favourites to repeat, but this is always a very tough task at the World Cup and a lot can change in four years.
Let's look at the odds and then I'll give you my thoughts:
World Cup 2018 Odds
These are the odds from Bet365.com, a great sportsbook for Canadian bettors.
Germany 9/2
Spain 7/1
Brazil 7/1
Argentina 8/1
France 11/1
Holland 14/1
Italy 14/1
Belgium 20/1
England 20/1
Colombia 25/1
Portugal 33/1
Russia 33/1
Chile 40/1
Uruguay 50/1
USA 50/1
There are all of the nations with 50/1 or better odds according to Bet365.

My Thoughts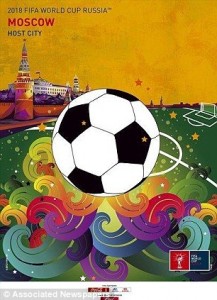 First of all it's interesting that the exact same four teams that were the main favourites heading into Brazil 2014 are also the four main favourites heading into Russia 2018.  The difference is that the two European teams have moved to #1 and #2 from #3 and #4, and vice versa for the South American teams.  These four nations are always a factor on the world stage and that is expected to be the case once again in Russia.  That said Brazil 2014 was the first time a non-South American team won the World Cup on South American soil and this could show that a shift has occurred with Europe being the teams to beat at the next World Cup.
Spain had a very old team at the 2014 World Cup so you can expect that squad to change signicantly over the next four years.  The Germans though had quite a few young players and I expect a similar squad in Russia with maybe a few changes.  Klose will obviously not be playing in Russia.
France was a very young team in 2014 and they will likely improve by the time 2018 hits.  This France squad could be very tough to beat in Russia and they could be a strong bet for that tournament.  The same can be said for Belgium who are supposed to be entering the golden age of Belgium football.  This 2014 tournament was really the first year they had expectations to succeed.  They performed well, but I think they could be even better in four years in Russia.  Belgium may be a smart bet at 20/1.
The Dutch had a young team in 2014 as well, and they will have a very strong defense in 2018 if those young defenders continue to develop.  The difficulty will be up front where Robben and van Persie will be 34 years old.  I'm not saying these players will definitely be off the team, but they likely won't be as effective as they were this year.  Memphis Depay could turn into a star for the Dutch, but they will need to replace some of their stars to succeed in four years.  Dirk Kuyt is currently 33 so he will likely be off the team and Wesley Sneijder at 30 is another player getting older.
The home team is always a threat, but I don't expect Russia to win the World Cup in 2018.  The USA at 50/1 odds is an interesting wager.  The Americans are constantly improving, but I think in 2018 they will still be too far behind the European squads.  Perhaps they will be more ready to take that step in 2022.
My favourite bets from that list are France 11/1 and Belgium 20/1, but I don't suggest betting at this time.  Your funds will be locked up for four years and in that time you could have used that money to make other strong bets.
Tagged With : Russia 2018 • World Cup betting