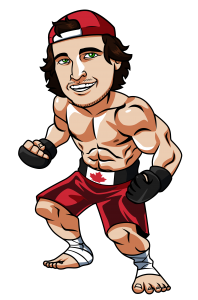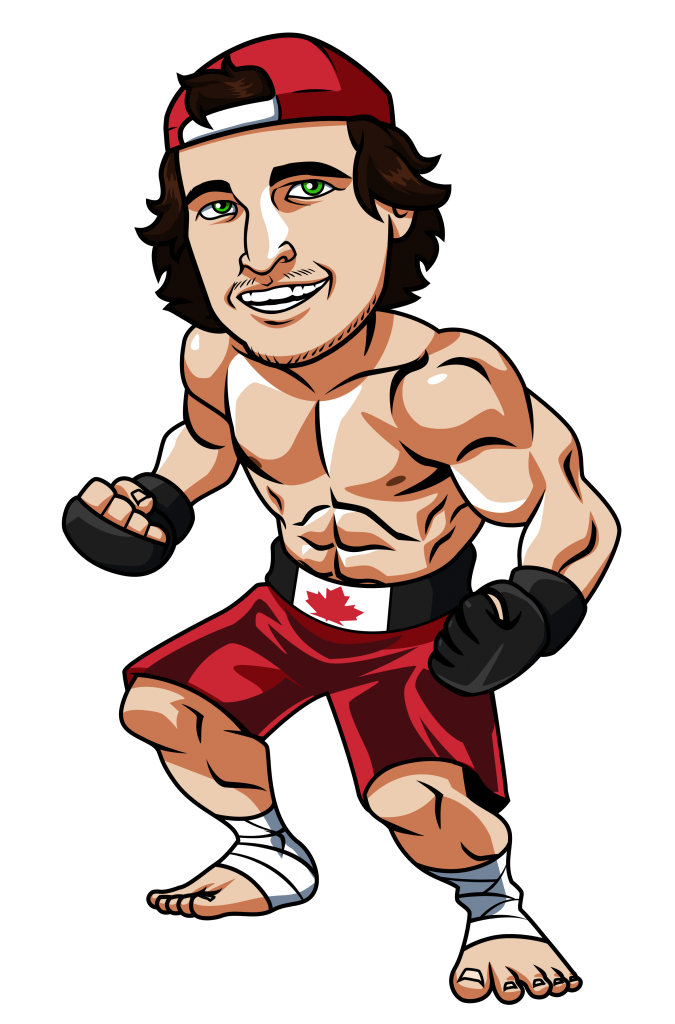 Last weeks UFC Fight Night card went pretty much to plan, with my picks coming in 4-1.  Cyborg won, as expected, with Nelson knocking out Bigfoot as expected and Barao also winning a decision over a much weaker opponent in Phillipe Nover.  This week we're being treated to yet another UFC Fight Night event in Portland, with headliners John Dodson and John Lineker both quickly moving up the rankings in the Bantamweight division.  The other big fight on this card involves Will Brooks, who has one UFC win under his belt after coming over as the Bellator Champion, and Alex 'Cowboy' Oliveira, who is a very strong fighter that is 4-1 in his last 5 UFC fights, with his only loss in that span coming to Cowboy Cerrone.
I'm going to be focusing on these two main fights in my write up below, but I'll also be including a few other picks at the end of the article.  I'm using the odds available from any of our top rated sportsbooks for Canadians for my picks.
John Lineker vs John Dodson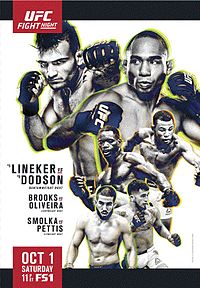 First of all, I have to say this is an awesome fight.  John Dodson is one of the most athletically gifted fighters in the entire UFC and I expect him to be challenging for the title at Bantamweight very soon.  He's currently ranked #10 at Bantamweight after a 37 second TKO in his first fight at the weight class.  Let's not forget that Dodson's only losses at Flyweight were in two separate title fights against Demetrious Johnson, and he wasn't finished in either one.  It's safe to say that Dodson was the second best (you could argue Benavidez) fighter at Flyweight, only behind who I feel is the best pound-for-pound fighter in the world in Demetrious Johnson.
John Lineker is no slouch either having beaten some big names in Ian McCall, Francisco Rivera and most recently Michael McDonald on his current 5 fight winning streak.
Both of these guys have tremendous power for this weight class.  I see the difference being that Lineker is the bigger fighter by a significant amount, but Dodson is the faster and more explosive athlete.
I like Dodson in this spot because I think his speed will be just too much for Lineker.  If Dodson can put on a big performance here I'm hoping that he shoots up the rankings and either gets a title shot or a title eliminator fight against either Dillashaw or Garbrandt in the near future.
Play: Dodson 1.80
Will Brooks vs Alex Oliveira
This fight is difficult to handicap because it is still very difficult to figure out where Will Brooks is at as a fighter in terms of talent in the strong UFC Lightweight Division.  Yes, he's on a 9 fight winning streak, which is impressive for anyone, but 8 of those fights were in Bellator.  Yes, he was the Bellator Lightweight Champion for a year and a half, defending his title 3 times and beating Michael Chandler, who reclaimed the belt once Brooks moved to UFC, twice in that span.  He's without a doubt a top fighter, but it's always hard to gauge how guys from weaker promotions will do against contenders in the UFC.
Add in the fact that Brooks didn't look overly great in his first UFC fight against Ross Pearson, who is somewhat of a rankings gatekeeper in the UFC and you have to be concerned with what this guy brings to the table.  He is a close to 2-1 favourite in this fight, so it's hard to bet on a guy that is somewhat unproven at this level.
Alex Oliveira has been jumping around a lot between Lightweight and Welterweight, but make no mistake about it he's a legitimate fighter.  He looked extremely strong in his win over James Moontasri in July.  I'm not looking too far into the fight against Cerrone, which Oliveira lost in the first round via submission because he took that fight on short notice and for some reason people still don't give Cerrone the credit he deserves as a super elite fighter even though he's 11-1 in his last 12 fights against the who's who in the UFC.
I think Oliveira is still improving and could surprise people here.  In these type of fights where there are quite a few unknowns I prefer to take the dog.
Play: Oliveira 3.10
Tagged With : UFC betting • UFC Fight Night • UFC picks • UFC Portland