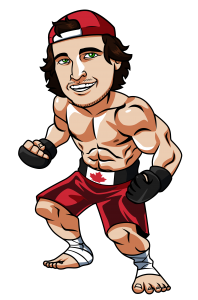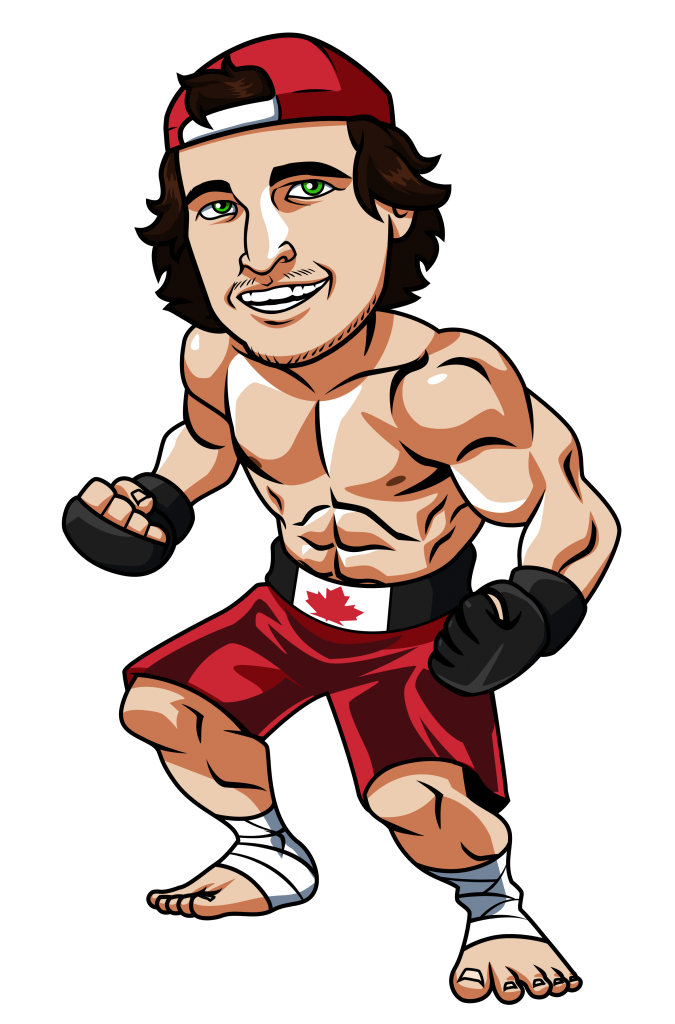 The main two fights in last weeks Fight Night event were both amazing first round knockouts by a couple of guys who are only a couple steps away from a title shot.  Michael Johnson looked amazingly fast in his KO of Dustin Poirier and Derek Brunson showed that he truly is a finisher now with a first round KO of Uriah Hall.
This weeks Fight Night card takes place in Brasilia and is a little bit deeper than last week with Renan Barao, Roy Nelson and Bigfoot Silva some of the other big names on the card in addition to Cris Cyborg taking on Lina Lansberg in the main event.
I'll be giving a breakdown of my picks for the biggest fights on the card and also add in some free picks from the prelims.  I'm using the best odds available from any of our top sportsbooks for Canadian residents for my picks.
Cris Cyborg vs Lina Lansberg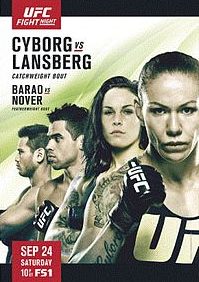 Cyborg is simply an absolute beast and arguably the best women's MMA fighter in the world.  The problem is that her normal weight class is 145 pounds and all of the bankable women's stars are at 135 pounds in the UFC.  None of these top end 135 pounders are interested in a super fight against Cyborg because there isn't much to gain for an extremely difficult opponent. Because of this we keep getting stuck with Cyborg being matched up against weaker opponents than she deserves.  This time around Cyborg will be fighting Lina Lansberg, who is a UFC newcomer and a lady who is only 6-1 in her MMA career.  Yes, she has a muay thai background, but if you've watched any of her fights I cannot see any possible way that she hangs with Cyborg in this fight.
I think this will be a quick outing with Cyborg getting another early KO against a fighter who has no business being in the Octagon with her.
Play: Cyborg 1.083
Roy Nelson vs Bigfoot Silva
Roy "Big Country" Nelson has had a tough run in the UFC with just a 2-6 record over his last 8 fights including a split decision loss to Derrick Lewis in his last fight.  He chose not to strike with Lewis in that fight, which was definitely the right strategy and I actually thought he might squeak out the decision.  Nelson used a similar strategy a couple fights ago in a decision win over Jared Rosholt.  He's known as a KO artist, but his last knockout was all the way back in April of 2014 against old man Anotnio Rodrigo Nogueira.  It would be easy to say that Nelson has lost his KO timing, but the truth is he's just been up against the who's who of the heavyweight division.  These are the names and current rankings of the guys he's lost two in his last 6 losses: Lewis (#10), Barnett (#5), Overeem(#3),  Hunt (#7), Cormier (Light Heavyweight Champion) and Miocic (Heavyweight Champion).  That's a ridiculous lineup of heavyweights, so it shouldn't be a surprise that Nelson lost those fights.
It would surprise me if Nelson lost this fight against Bigfoot Silva.  Even against those 6 superstar heavyweights Nelson was only knocked out once and that was against Mark Hunt.  And it's not like he's lost his chin since.  He took some huge shots from Overeem, Barnett and then some massive shots from Lewis in his last fight and he still stayed in those bouts.
Bigfoot, on the other hand, is going to sleep quickly these days.  He's 1-4 in his last five fights with each of those four losses coming by first round knockout.  In his last fight Stefan Struve took only 0:16 seconds to KO Silva with elbows.  Normally I would give Bigfoot a punchers chance because he still has heavy hands, but even if he's the first to land in this fight he's not knocking out Nelson.  Bigfoot's movement has also slowed quite a bit in his older age and I'm confident that Nelson will land that one big punch that will end this fight, likely in the first round.
Play: Nelson 1.25
Renan Barao vs Phillipe Nover
Barao has had a very tough past couple years in his MMA career.  After dominating the Bantamweight Division for a couple years he ran into TJ Dillashaw and he's never been the same since.  He lost to Dillashaw a second time a year ago and then moved up to Featherweight and lost to Jeremy Stephens this past May.  Now the UFC is setting Barao up with a very winnable fight against Phillip Nover.
Nover is a very basic fighter than has a split decision win and most recently a split decision loss in his UFC career.  Nover was also in the UFC for a 3 fight stint back from 2008-2010 losing all three fights before getting cut from the company.  Nover does not have the ridiculous speed of TJ Dillashaw or the power that was able to overwhelm Barao in the Jeremy Stephens fight.  This is a massive step down for Barao and a fight that he absolutely needs to win at home in front of his home country fans.  I expect Barao to rise to the occasion and get a win under his belt in the Featherweight Division.
Play: Barao 1.25
Other Picks
Francisco Trinaldo 1.74
Gilbert Burns 1.57
To learn more about the various bets you can make on a UFC card check out our dedicated UFC betting section.
Tagged With : Cris Cyborg • UFC betting • UFC Brasilia • UFC Fight Night • UFC picks