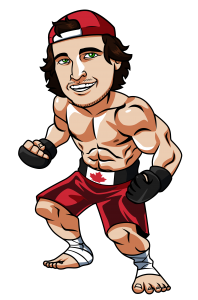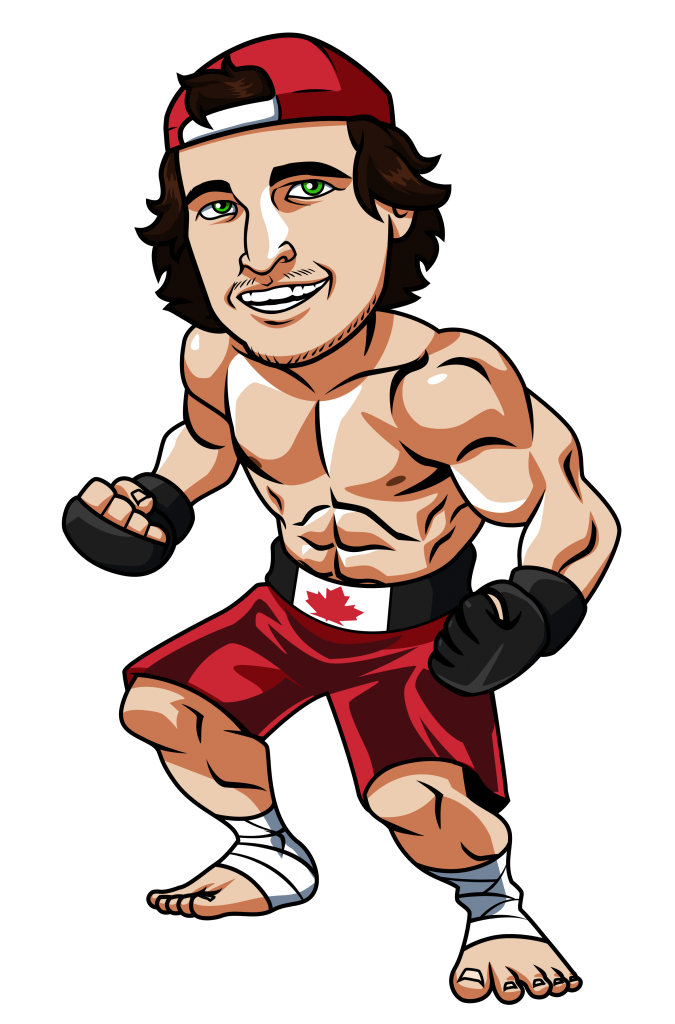 UFC 203 was a ton of fun last weekend even if my picks weren't the best on that card.  Stipe showed that he's a very deserving champ in the Heavyweight division and Mickey Gall proved that you can't just take up MMA in your late 30's and expect to compete with a young 20 something who has been in MMA for many years.
This week the UFC is going to Hidalgo, Texas for a fight night card that features a couple of big fights with Poirier vs Johnson and Hall vs Brunson.  After these main two fights though the card becomes very thin.  I'll be giving my picks for these two main fights below and I'm using the best odds available from any of our top rated sportsbooks.
Dustin Poirier vs Michael Johnson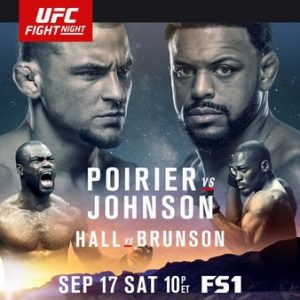 Dustin Poirier has been on an absolute tear since moving up to lightweight after his loss to Conor McGregor.  He's won 4 straight and 3 of those were by first round KO or TKO finishes, with the only non-finish coming as a decision win over another huge prospect in Joseph Duffy.
Michael Johnson, on the other hand, is coming off of two straight losses, with the most recent being a one sided affair against Nate Diaz.  That said, Johnson has wins over some of the Lightweights best in Tony Ferguson and Edson Barboza, so you never really know what Johnson you are going to get, with the best version of Johnson being an elite fighter.
Johnson is getting a very tough opponent to come back from a two fight losing streak though in Dustin Poirier.  I've been a big believer in Poirier ever since he moved up to lightweight and I think he will continue on his march towards a title shot with a dominant win against Johnson.
If Poirier can become the first person to knockout Michael Johnson, I think he has to be considered among the elite of the Lightweight division.
Play: Poirier 1.625
Uriah Hall vs Derek Brunson
Uriah Hall is another fighter where you don't really know what you're going to get.  Sometimes he looks like a world beater (his TKO win over Mousasi) and other times he simply isn't very active at all.
That said, no matter what Hall shows up, this is a tough fight for him.  Derek Brunson is an elite wrestler, being a 3-time Division II All-American in University and he's transferred those skills very well to the Octagon.  That threat of the takedown has allowed Brunson to become a knockout artist in his recent fights, with Brunson finishing his last 3 UFC opponents via TKO in the first round.  Add in a decision win over a notably strong striker in Lorenz Larkin and I think we can agree that Brunson has more paths to victory than Hall.
There is always the potential for a spectacular knockout from Uriah Hall, but I feel that's unlikely in this fight, with the smart money being on Brunson on Saturday.
Play: Brunson 1.57
Unfortunately this card is built almost exclusively on these two fights, so I won't be giving my picks for the remaining fights on the card, which almost all feature at least one relatively unknown fighter.
To learn more about the various bets you can make on a UFC card check out our dedicated UFC betting section.
Tagged With : UFC betting • UFC Fight Night • UFC Hidalgo • UFC picks • UFC predictions