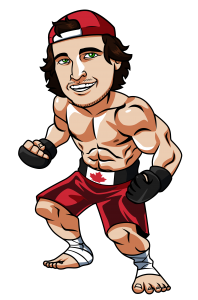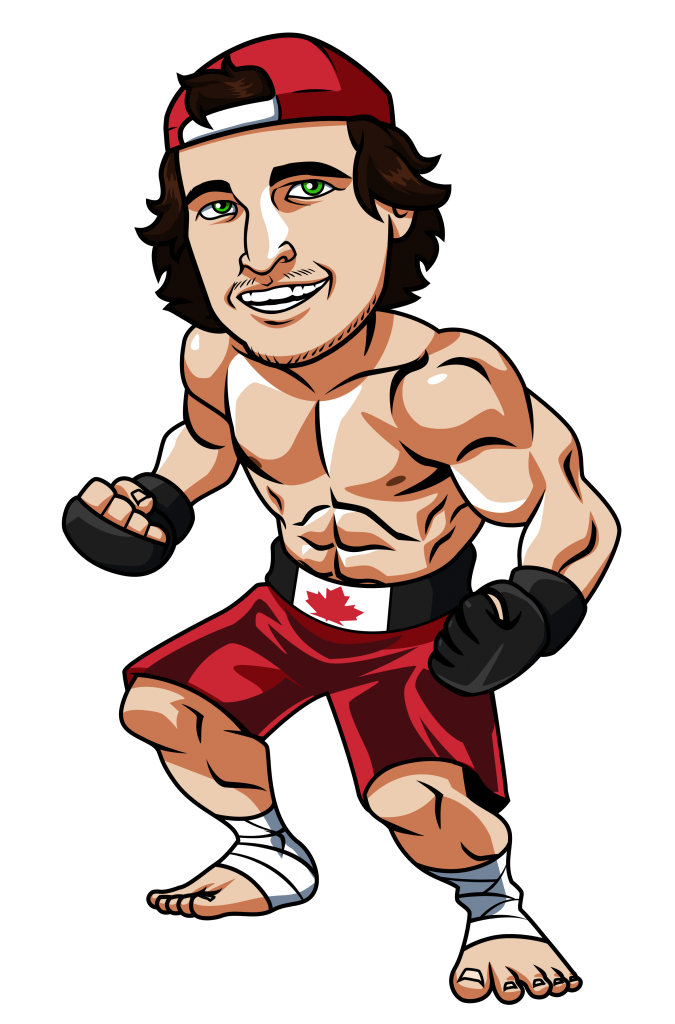 Last week's UFC 213 and the TUF Finale on Friday night were a couple great cards.  Robert Whittaker became the new middleweight interim champ (as predicted), and I also won a nice bet on Oleinik defeating the washed up version of Travis Browne, so it was a great event overall from a betting standpoint.  And anyone who hasn't watched the Justin Gaethje vs Michael Johnson main event from Friday night, do so.  It's 10 minutes of mayhem.
This week the UFC heads to Scotland for a Fight Night card that features Gunnar Nelson taking on Santiago Ponzinibbio.  In my opinion, Nelson is one of the most underrated fighters in the UFC and a guy who could already compete with the elite of the welterweight division.  If he beats Ponzinibbio handily this weekend he needs a top 5 opponent next.
I have two bets below from the card, and I will be using the best odds being offered from any of our top rated sportsbooks for both of my picks.
Sportsbook
Features
Offers
Rating
Bet Now
1
Licensed and regulated in Canada
Easy deposits & withdrawals including Interac
Competitive betting lines
2

Licensed in Ontario and Malta (accepts bettors from across Canada)
Competitive betting lines
Easy deposit/withdrawal options, including Interac
Gunnar Nelson vs Santiago Ponzinibbio
Like I said in the intro, Gunnar is one of the most underrated fighters in the UFC.  He came into the UFC as primarily a grappler, but his striking has come a long way and he now will usually rock a guy to the ground before sinking in one of his fight ending submissions.  This was the case in both his recent fights against top level strikers Alan Jouban and Albert Tumenov.
Nelson's most recent loss came against Demian Maia in a fight where he tried to outgrapple the best jiu-jitsu practitioner on the planet and that plan obviously backfired.  That said, there is no shame in that loss because he's one of the few fighters who had talented enough defensive jiu-jitsu to at least not tap to Maia, which has become increasingly rare as Maia has made his march towards the title.  The other loss was to Rick Story, another very underrated fighter who excels in grind it out wars, which he was able to impose on Gunnar.
Ponzinnibio is neither of these type of fighters.  He's a pressure striker and I think his style will play right into the hands of Gunnar.  Nelson should be able to counter strike with his karate style and also should be able to get the fight to the mat if Ponzinibbio closes the distance too quickly.  If Gunnar does get the fight to the canvas I fully expect Nelson to submit him quickly.
Play: Nelson 1.48
Khalil Rountree Jr. vs Paul Craig
My other bet on this card is the hometown favourite, Paul Craig, who will be facing knockout artist Khalil Rountree.  Craig started off his UFC career with an impressive submission win over Henrique da Silva, but followed it up with a tough TKO loss to Tyson Pedro last March.  That said, I'm very high on Tyson Pedro and he had the wrestling credentials to take the fight to Craig, put him on his back and pound out a victory.  Rountree is purely a knockout artist, who will want to avoid the mat at all costs against Craig.
Rountree is an absolute beast, but if Craig can stand with him for a couple minutes and somehow get this fight to the mat it will be all over.  Craig is a submission specialist and Rountree is a fish out of water on the mat.  Rountree was taken down twice before being submitted in his loss to Tyson Pedro and if he gets too aggressive against Craig, I could see him land on his back and with Craig on top of him I do not see him getting back to his feet before tapping from a submission.
At these odds, the sharp money is definitely on Craig.  Rountree only has one way to win and that's a knockout.  I'll take my chances with the hometown boy.
Play: Craig 3.00
Those are my only 2 bets for this card.  Check out our UFC betting page to learn more about the different bets you can make on this card.
Tagged With : UFC betting • UFC Fight Night • UFC Glasgow • UFC picks