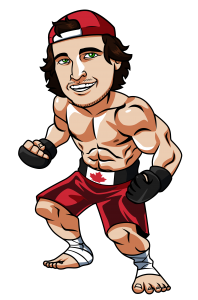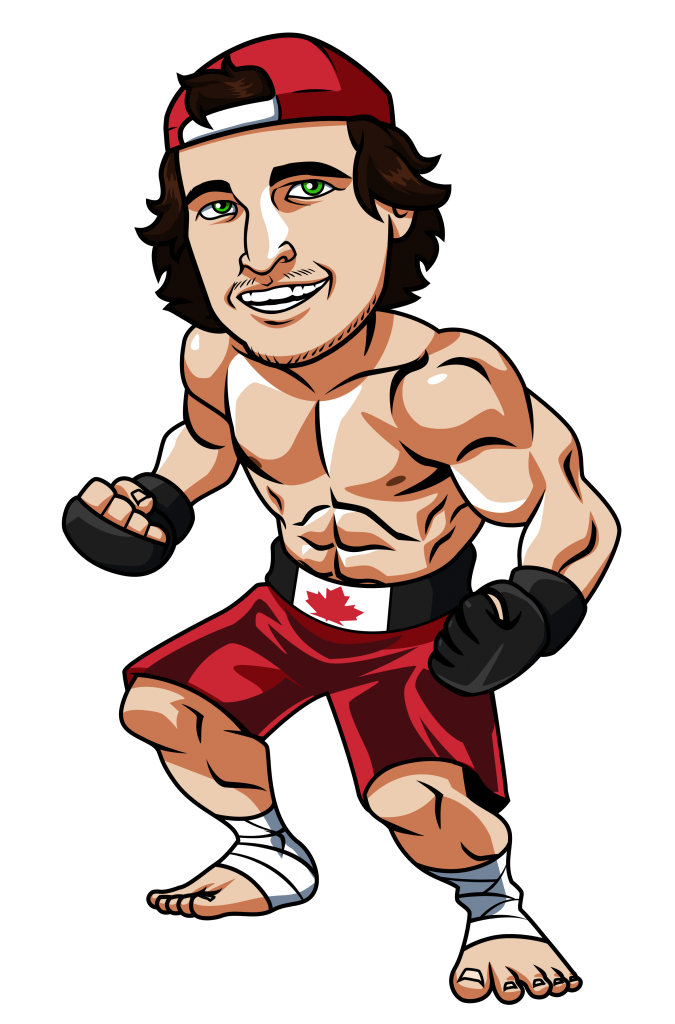 It's a big week in the UFC with two cards in Vegas this weekend for the UFC's annual International Fight Week celebration.  On Friday the TUF Finale card will be headlined by Michael Johnson against newcomer Justin Gaethje, and overall it's a very solid card.  And then on the Saturday it's the main event with the UFC 213 PPV card featuring two title fights.  The main event is the Amanda Nunes vs Valentina Shevchenko rematch for the women's bantamweight belt, while the co-main is an interim title fight in the middleweight division between Yoel Romero and Robert Whittaker, with the winner hopefully being next in line to take the belt from Michael Bisping.
The UFC 213 early prelims can be seen on Fight Pass, with the regular prelims then being shown on TSN1 in Canada at 8pm and the PPV portion of the card beginning at 10pm EST.
In this article I will break down some of my bets for the UFC 213 card, including my picks for the two main fights of the evening.  I'll be using the best odds being offered from any of our recommended bookies for each of my picks on this card.  Let's get into it…
Sportsbook
Features
Offers
Rating
Bet Now
1

Licensed and regulated in Canada
Easy deposits & withdrawals including Interac
Competitive betting lines
2

Licensed and located in Ontario
Entirely focused on Canadian betting market
Easy deposit/withdrawal options, including Interac
Amanda Nunes vs Valentina Shevchenko
This is a very interesting fight that is taking on a whole different dimension from their first fight a year ago.  That first tilt between these two was a title eliminator fight, which Nunes won by decision.  The main difference between that fight and this one though, is that this title fight is a 5 round main event, which is a massive factor when you consider that Amanda Nunes has had problems with her cardio throughout her UFC career.
Nunes is a fast starter who has 6 first finishes in her UFC career.  She's 7-1 in the UFC, with her one win in a fight that went past the first round her decision victory over Shevchenko.  In that fight, she actually still won the second round 10-8, but then looked completely gassed in the 3rd round and just survived to get the victory.  In her lone loss in the UFC, Nunes came extremely close to finishing Cat Zingano with strikes in the first round, but failing to do so she eventually gassed and lost via TKO to Zingano in the third round.  Prior to joining the UFC she also had a loss in Invicta via decision where she actually lost all 3 rounds, and a loss in Strikeforce to Alexis Davis where she lost via second round TKO.  In that fight she also won the first, but faded quickly in the second round.
Basically, what I'm getting at is that if Shevchenko can survive the first two rounds she will almost certainly win this fight.  Cardio issues are something that are very difficult to fix in the fight game.  It's definitely possible that Nunes is able to get an early finish, but I think that's unlikely against a fighter like Shevchenko.  She is a former kick boxer, so she will be able to avoid KO strikes on the feet and she has been working tremendously hard on her ground game and I don't see her being submitted there either.  Shevchenko has really emerged as an all around mixed martial artist and I expect her to find a way to survive early and then take over the fight as this progresses into and past the third round.
Play: Shevchenko 1.91
Yoel Romero vs Robert Whittaker
This is the fight that everyone, including myself, seems to be looking forward to most on this card.
Romero has the wrestling advantage, but he has trouble holding fighters down after he gets takedowns and Whittaker has one of the best takedown defenses in MMA, and also the ability scramble up if he does find himself on the mat, like he did against Jacare Souza in his last fight.  Because of this I expect this fight to take place mostly on the feet.
On the feet, Romero has the power advantage, and anyone of his strikes can finish a fight.  That said, Whittaker will have the superior pace, better footwork, better cardio if this fight goes deep and also more than enough power to get a knockout of his own.  In fact, when you consider both fighters chins I'd say Whittaker has a better shot at a KO in this fight that Romero does.
Romero has a perfect 8-0 UFC record, but there are some asterisks beside some of his wins.  His 2014 win over Kennedy was controversial because Romero took an extra 15 seconds on the stool heading into the third round after almost being stopped in the second and then went on to get the TKO.  In his fight with Jacare 18 months ago he won via a split decision that the majority of media felt Jacare won.  His other two wins in that span were KO's of Lyoto Machida and Chris Weidman, neither of which has had any success since.  I'm just saying that his record isn't as great as it may look.
Whittaker on the other hand just beat Jacare Souza via TKO, and also knocked out a fellow top prospect Derek Brunson in his fight before that.  He's improved a ton over the past 3 years and I expect him to continue his road to the title with a win here and then an easy W over Bisping to unify the belts.
Play: Whittaker 1.80
Travis Browne vs Aleksei Oleinik
Oleinik is my favourite underdog pick on the night.  He's an absolute submission wizard and although he doesn't look like the most athletic or smooth guy he finds a way to get the job done and always comes out to fight.  He reminds me a bit of Dan Kelly in that way, but he always comes out to fight.
Browne should have the advantage on the feet in this fight and will be the more mobile fighter, but Oleinik has a way of closing distance and throwing multiple power shots where one can often land like it did for him against both Anthony Hamilton and then Jared Rosholt in his first two UFC fights.  I just hope that the eye pokes that Travis Browne has been known for don't play a factor in this fight because Oleinik does like to close distance and land punches from close range and that's one of the things that eye pokes prevent.
If Oleinik does close the distance and gets this fight against the cage he does have the ability to get Browne to the mat.  If he does get this fight to the ground he has a great shot at getting a sub.
Although I think this fight could stay standing and I give Browne the edge on the feet, his suspect chin also plays a huge factor in handicapping this fight because Oleinik throws power shots and if one lands clean it will put Browne's lights out.  Oleinik also likes to set up some submission attempts standing and is happy to go to the bottom if he thinks he can lock something in, which we saw when he got the ezekiel choke of Victor Pesta in his last fight.
Overall, I just think there are a ton of ways for Oleinik to win this fight against a slumping fighter in Browne that is very low on confidence at the moment.  This is by no means a slam dunk, but I give an ever so slight edge to Oleinik in this fight, so for these odds this is a definite play.
Play: Oleinik 2.75
So those are my 3 bets for the card.  Check out our UFC betting page to learn more about the different bets you can make on this card.
Tagged With : UFC 213 • UFC betting • UFC picks