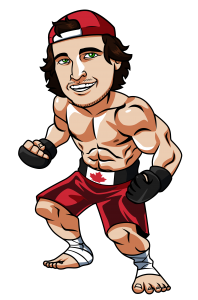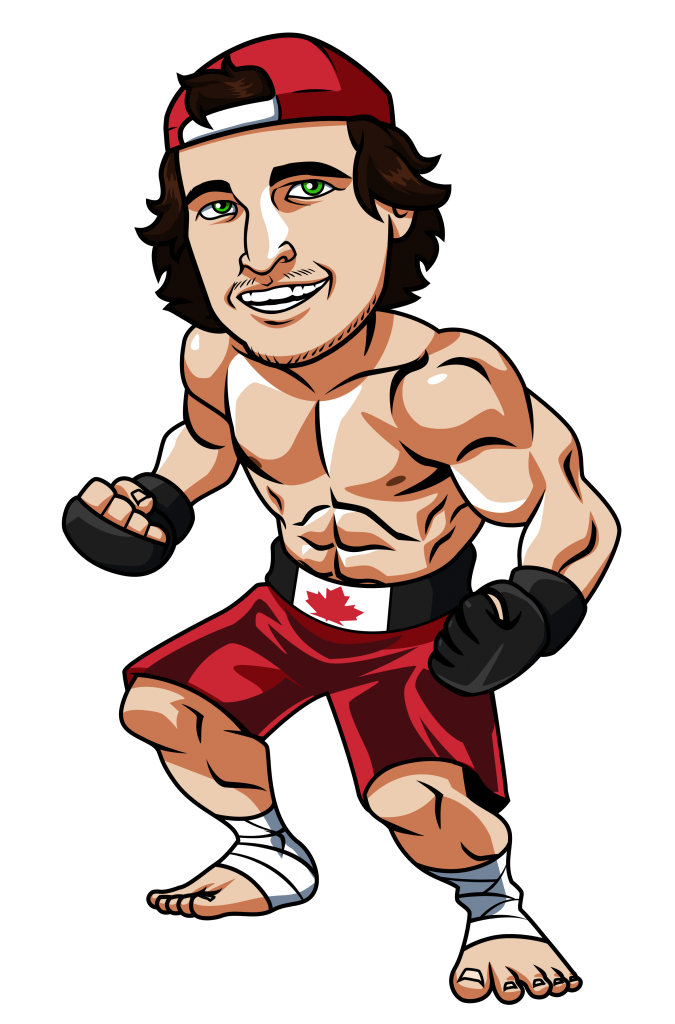 The UFC heads to The Netherlands this weekend with a Fight Night card that features a few interesting fights on the main card.  We're going to be treated to a couple heavyweight fights, each featuring a home town Dutchman (Overeem vs Arlovski and Struve vs Bigfoot), and also a very interesting Welterweight fight between two top prospects in Gunnar Nelson and Albert Tumenov.  After these three main fights the quality of the card trails off in a big way, but I'll personally be tuning in on TSN for the main card at the very least.  It's free so how can you not on a Sunday afternoon.
Yes, that's right this card is taking place on Sunday afternoon on the East Coast.  In fact, the card gets underway at 10:30am EST with the early prelims and regular prelims both featuring on Fight Pass.  The main card gets going at 2pm on TSN2, with 6 fights on the main card, which means I would tune in at 3:30pm if you're only interested in the main 3 fights.
I'm going to be giving my picks for each of these three main fights below and I'll be using the best odds I can find among our top rated sportsbooks for Canadians for these picks.
To learn more about the various MMA bets you can make, check out our UFC betting page.
Alistair Overeem vs Andrei Arlovski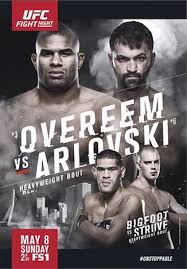 This is a very interesting fight that could have title implications if Overeem comes out victorious.  These fighters both train at Jackson-Wink MMA in Albequerque, New Mexico, which creates a very interesting dynamic.  The fighters will be very knowledgeable of how the other fights and it will be interesting to see who is in each fighters corner seeing as they both decided to continue to train at the same gym leading up to this fight.
I've been very critical of Alistair Overeem in the past, but I have to admit that he's looked very good on this recent winning streak that includes a KO of Struve, an absolute destruction of Nelson over 3 rounds and then most recently a TKO of one of the best heavyweights of all time in Junior dos Santos.  His MMA game has definitely improved since moving to Jackson-Wink and he's been able to really put together complete game plans in his fights.
Arlovski has the one punch power to knockout Overeem who has shown that he can be crumbled on more than one occasion.  That said, I think a KO is the only way that Arlovski can win this fight.
Overeem has been able to steer clear of the big shots from Struve, Nelson and dos Santos in his last few fights so I have no reason to believe that he's going to get caught in this one.
Play: Overeem 1.47
Antonio "Bigfoot" Silva vs Stefan Struve
This is a fight between a couple of fighters with big names in the heavyweight division, and also big hands, but also very suspect chins at this point in their careers.  It's interesting that they are fighting each other because I honestly think they don't win against the vast majority of the heavyweight division even though both of these guys have the name recognition.
Bigfoot Silva has only won one of his last 6 fights, a TKO over Sao Palelei a year ago.  He's been KO'd in the first round of 3 of his last four fights and he just doesn't have the chin or the skills to compete at this level anymore.
Struve has also lost 3 of his last 4 fights, with his only win also coming two fights ago on the same card as Bigfoot.  He won a decision over Big Nog, who is another fighter far past his prime.  Struve did not look good in winning that decision and he followed that up by being thoroughly beaten by Jared Rosholt, who has since been released from the UFC.
Struve is probably the better fighter, but he hasn't looked good in his last several appearances inside the Octagon and I'm not sure what kind of a fighter we have since his medical trouble with his heart.  If Bigfoot can survive the first few minutes he can become very dangerous and in this fight I've decided to take the underdog since both fighters are very unimpressive to me.
Play: Silva 2.55
Gunnar Nelson vs Albert Tumenov
This is the fight that I'm most excited for on this card.  Two of the most highly touted Welterweight prospects get to do battle.  Whoever wins this fight will likely get a top ranked opponent in their next outing.  Gunnar Nelson already had a top ranked opponent in his last fight in Demian Maia and was thoroughly outclassed by the jiu jitsu wizard.  That said, I honestly think that Demian Maia has a legitimate chance to win the Welterweight belt if given the chance.  Just look at how easily Demian Maia also dismantled Neil Magny, with Magny following that loss with three wins over some big names in Erick Silva, Gastelum and Lombard.  Maia is the real deal, so don't discount Gunnar Nelson heading into this fight.
Tumenov has been on an absolute tear, but let's remember that he only won a split decision of Lorenz Larkin in his last outing.  Gunnar will be by far the biggest test of his UFC career, which is why I'm surprised that he is such a big favourite heading into this fight.
Yes, Tumenov will have the advantage on the feet, but if Gunnar can land a counter like he did against Brandon Thatch, or get a takedown he will have a massive advantage on the ground.  His jiu jitsu may not have looked world class against Demian Maia, but it is without a doubt the focal point of his game and I would argue the second best in the Welterweight division to Demian Maia.
I love these odds on Gunnar.  I'm expecting a bounce back performance for Gunnar in this fight.
Play: Nelson 2.50
That's it for this card.  Check back in two weeks for a bunch of articles on UFC 198!
Tagged With : Gunnar Nelson • UFC betting • UFC Fight Night